The Hollywood Reporter brought together possible Oscar contenders Jake Gyllenhaal (Prisoners), Forest Whitaker (Lee Daniels' The Butler), Matthew McConaughey (Dallas Buyers Club), Jared Leto (Dallas Buyers Club), Josh Brolin (Labor Day) and Michael B. Jordan (Fruitvale Station) in a fantastic roundtable interview you should definitely watch.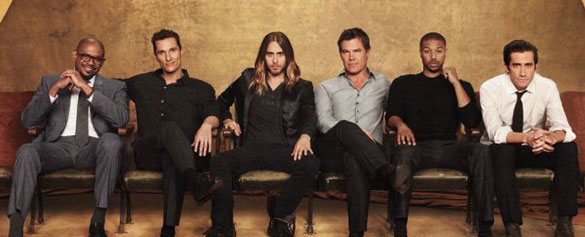 Some of the things they talk about:
* Who doesn't watch their own movies
* What types of fears they have when taking on a role
* Jared Leto talks about a really horrible audition for a Terrance Malick film
* Have they ever thought of quitting acting?
* The biggest lie's they've told directors
* Jake Gyllenhaal's awful audition for The Hobbit
….and a lot more! It's almost an hour long but I promise you you'll get so much from it.
Check it out below!