Los Angeles: BlueSwanFilms' On-Camera Jam with Director John Swanbeck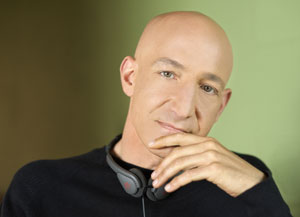 Work with Director John Swanbeck of The Big Kahuna and WALK AWAY WITH YOUR FOOTAGE!
Includes recording & playback. Actors walk away with footage of your work with John.
5 Week Workshop. Sat 10-1pm, Sun 10-2pm, Tues 10-1pm. Hollywood area.
Regular cost: $250 for 5 Wks.
$100 OFF for Daily Actor friends and followers! $150 for 5 Wks!
Use "BlueSwanFilms Discount"

Limit 10-12 actors.
Email Virginia – asst@blueswanfilms.com.
CHECK IT OUT ON US!
For more on John visit BlueSwanFilms.Com.
http://www.dailyactor.com/wp-content/uploads/2016/05/zachary-levi-she-loves-me.jpg
Zachary Levi on Starring in Broadway's 'She Loves Me': "Honestly, the biggest challenge is just my own brain"
"My whole life, all I've ever wanted to do was be an actor and an entertainer and make people happy and also feel like I belonged" - Zachary Levi
http://www.dailyactor.com/broadway-theater/zachary-levi-broadway-she-loves-me/
http://www.dailyactor.com/wp-content/uploads/2016/05/Ewan-McGregor-Last-Days.jpg
Ewan McGregor Talks Playing Jesus and the Devil in 'Last Days in the Desert'
"I was just trying to play him like any other role, really. Who do I think he was? Who do I want him to be in this story?" - Ewan McGregor
http://www.dailyactor.com/actors-on-acting/ewan-mcgregor-playing-jesus-devil/
http://www.dailyactor.com/wp-content/uploads/2016/05/Rose-Byrne.jpg
Rose Byrne on Her First Audition, Broadway and the Science of Comedy
"I think comedy is very hard. It's very scientific getting the beats of it" - Rose Byrne
http://www.dailyactor.com/actors-on-acting/rose-byrne-first-audition-broadway/
http://www.dailyactor.com/wp-content/uploads/2016/05/Josh-Gad-Angry-Birds.jpg
Josh Gad Talks 'Angry Birds' and Voicing Animated Characters
"Animation is so liberating because you're just left to your own voice and there's nothing else you can fall back on" - Josh Gad
http://www.dailyactor.com/actors-on-acting/josh-gad-angry-birds-animated-characters/
http://www.dailyactor.com/wp-content/uploads/2016/05/Cara-Delevingne-paper-towns.jpg
Cara Delevingne Had to Read a Scene from 'Who's Afraid of Virginia Woolf?' for her 'Suicide Squad' Audition
"More is known about my life than the lives of the characters I play. My plan is to reverse that" - Cara Delevingne
http://www.dailyactor.com/actors-on-acting/cara-delevingne-suicide-squad-audition/