Actors Provide Laughs with Dramatic Readings of Yelp Reviews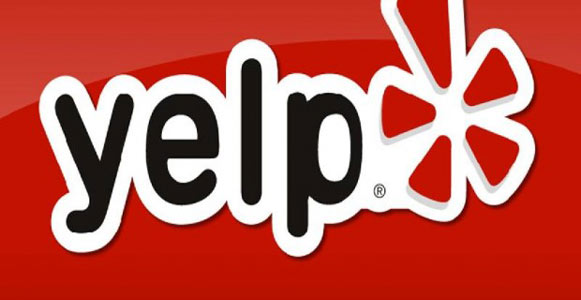 Online review sites like Yelp can be really helpful, but one always has to remember to take it from the source.  I remember reading one that gave a hotel a poor review because the lobby chairs weren't comfortable and the hotel TV didn't have the writer's favorite channel.  As such, many reviews need to be taken with a grain of salt: like the old joke, people will complain about how food at a restaurant will taste poorly and also that the portions were too small.
So I got a real kick out of this video: actor Chris Kipiniak, who has appeared on TV's The Good Wife and Law & Order: Special Victims Unit, does a dramatic reading of a one-star Yelp review of the Stratford Diner in New Jersey by a writer named 'Dalia B.'  The woman enjoyed her meal but seems particularly disappointed that her compliments were not taken seriously (of course, Kipiniak's reading in a hurt, befuddled voice makes it that much more sensitive!)
On the other end of the spectrum, Kipiniak's video was followed by a video by fellow Good Wife actress Theresa Plummer of a dramatic reading of a four-star Yelp review, this time of Tamarind of London in California by user Nathan A.  Nathan's review has a rather unorthodox focus on the impact the food had on his bowel movements despite its high rating.
This appears to be a continuing series, so go to JoePlummer's YouTube channel to check out Real Actors Read Yelp Reviews.  As I detailed in my opening, I doubt there will be any shortage of laughable material.
http://www.dailyactor.com/wp-content/uploads/2016/08/imperium_daniele_radcliffe.jpg
Daniel Radcliffe on Playing a Neo-Nazi in 'Imperium': "It's still just horrible to say some of this stuff"
Radcliffe reveals how he played such a layered character and what it felt like to say his character's hate-filled dialogue.
http://www.dailyactor.com/actors-on-acting/daniel-radcliffe-playing-a-neo-nazi-imperium/
http://www.dailyactor.com/wp-content/uploads/2016/08/John-Cho-Star-Trek-Beyond.jpg
How John Cho Took A Stand for Diversity Early in His Career
"When one does speak one's mind, one might be surprised at how receptive people are." - Actor John Cho
http://www.dailyactor.com/actors-on-acting/john-cho-took-a-stand-for-diversity/
http://www.dailyactor.com/wp-content/uploads/2016/08/simon-helberg-florence-foster-jenkins.jpg
Simon Helberg on His 'Florence Foster Jenkins' Role: "I'm an actor and I want to stretch different muscles"
Helberg spoke about portraying his character in the film and whether or not he feels typecast by his Big Bang Theory role.
http://www.dailyactor.com/actors-on-acting/simon-helberg-florence-foster-jenkins-role/
http://www.dailyactor.com/wp-content/uploads/2016/08/Will-Chase-Something-Rotten.jpg
The Role That Got Away: Will Chase on Returning to 'Something Rotten!'
"I know that I am a poor man's fill-in-the-blank. And I know that there are poor man's Will Chases out there. That's just the nature of the business" - Will Chase
http://www.dailyactor.com/actors-on-acting/will-chase-something-rotten-role-that-got-away/
http://www.dailyactor.com/wp-content/uploads/2016/08/Julia-Stiles-Jason-Bourne.jpg
Julia Stiles on the Jason Bourne Series and Growing as an Actress: "There's always room for improvement"
"I like a director that encourages me to be playful. I don't really like being restricted or controlled by a director." - Julia Stiles
http://www.dailyactor.com/actors-on-acting/julia-stiles-growing-as-an-actress/