A Conversation With Acting Coach, Larry Moss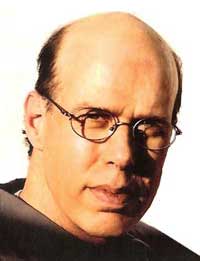 Larry Moss is probably one of the most famous acting coaches around right now. He's worked with actors Hillary Swank, Helen Hunt, Leonardo Dicaprio, Michael Clarke Duncan, Hank Azaria, Jim Carrey, Tobey Maguire, Jennifer Garner and David Duchovny. Pretty good client list, right?
Here's what Leonardo DiCaprio has to say about him:
"Larry's unwavering commitment to his craft, his encyclopedic knowledge of the arts, and his sincere enthusiasm for the art of acting itself make his process exciting, inspiring and truly transformational as an actor. I would recommend his technique and process not only to first timers, but also seasoned veterans of the craft."
Check out this interview. It's a little under an hour long but it's really great stuff!
http://www.dailyactor.com/wp-content/uploads/2015/09/Tom-Hardy-Legend.jpg
Tom Hardy on Playing Twins in 'Legend,' Being Seen as a Tough Guy, and Working with Philip Seymour Hoffman
Hardy speaks about why he challenged himself to play twins, what he thinks of his tough guy image, and working with the late Philip Seymour Hoffman, who directed him on stage.
http://www.dailyactor.com/actors-on-acting/tom-hardy-playing-twins-legend/
http://www.dailyactor.com/wp-content/uploads/2015/09/Emily-Blunt-Sicario.jpg
Emily Blunt on Action Movie Roles: "I think it's important to show different layers. Nobody is just tough, nobody is just vulnerable"
Emily Blunt touches upon why she has gotten into roles with an action bent and why she thinks there aren't more action movies with female leads
http://www.dailyactor.com/actors-on-acting/emily-blunt-sicario-acting-layers/
http://www.dailyactor.com/wp-content/uploads/2015/09/Jorja-Fox-CSI.jpg
Jorja Fox on Life After 'CSI': "I've always enjoyed not knowing exactly where the road leads"
"I think you kind of have to embrace the unknown if you're an actor." - Jorja Fox
http://www.dailyactor.com/actors-on-acting/jorja-fox-life-after-csi/
http://www.dailyactor.com/wp-content/uploads/2015/09/John-Turturro-Mia-Madre.jpg
John Turturro on the Life of an Actor: "It's a rough business. I wouldn't want my kids to do it"
"I am usually very well prepared. If you're a surgeon, you've got to know what you're going to take out today." - John Turturro
http://www.dailyactor.com/actors-on-acting/john-turturro-life-of-an-actor/
http://www.dailyactor.com/wp-content/uploads/2015/09/Matt-Damon-The-Martian.jpg
Matt Damon's Controversial Comments on Actors Keeping Their Real Lives a Mystery
"I think you're a better actor the less people know about you period. And sexuality is a huge part of that." - Matt Damon
http://www.dailyactor.com/actors-on-acting/matt-damon-actors-keeping-their-real-lives-a-mystery/