SAG-AFTRA Negotiates New Contract for Commercial Actors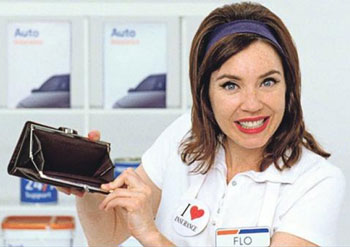 Finally some (mostly) good news for commercial actors.
Earlier this year I reported that commercial actors were not only on average working more for less pay because of big-name stars being cast in commercials and changing television viewing habits cutting into commercial actors' residuals.  On top of that, companies have been increasingly relying on so-called "reality" commercials that utilize non-actors to serve as "genuine" spokespeople for their products.  In other words, many commercial actors had their fingers crossed for new hope as SAG-AFTRA negotiated a new contract for commercial actors with top advertisers over the last several weeks.
The new contract, which was approved by SAG-AFTRA leadership on April 21, addresses some of these concerns.  On the financial side of things, SAG-AFTRA have negotiated $238 million in increased payments for commercial actors, amounting to a 6% average pay increase.  This includes increased payments for online viewing of commercials, which many actors felt they were not being properly compensated for now that commercials are sometimes seen more from repeated YouTube viewings than on television.  Per diems for meals and travel have also been increased.  However, the contract also increases union members' share of payments for their health and pension plans.
As for so-called "reality" commercials, actors in commercials that are crowd-sourced (like for a contest) will not be covered under the agreement, but in the case of a contest the advertisers must remove from circulation any non-winning entries at the conclusion of the contest so the non-winners' work is not exploited. 
One of the primary changes will that advertisers will be required to register any commercials featuring SAG-AFTRA members with Ad-ID, which tracks commercials much like a UPC code tracks products.  This third-party system will ensure accurate accounting of what advertisers owe talent based on how the commercial is aired or otherwise used.
This contract will go into effect pending member voting.
via AdAge.com
http://www.dailyactor.com/wp-content/uploads/2016/06/jeff-bridges-hell-or-high-water.jpg
Jeff Bridges on Creating a Character, 'Hell or High Water' and Playing The Dude
"I use elements of myself—I see my parallels with a character—and find similar things in my own personality." - Jeff Bridges on Creating a Character
http://www.dailyactor.com/actors-on-acting/jeff-bridges-creating-a-character/
http://www.dailyactor.com/wp-content/uploads/2016/07/benjamin-bratt-actor.jpg
Benjamin Bratt: "For as limiting as the opportunities are for actors and actresses of color I've been very blessed"
"...it's dangerous to keep going down the same artistic path." - Benjamin Bratt
http://www.dailyactor.com/actors-on-acting/benjamin-bratt-ive-been-very-blessed/
http://www.dailyactor.com/wp-content/uploads/2016/07/watch-keegan-michael-key-explain.jpg
Watch: Keegan-Michael Key Explains Why "Improv actors are at war together"
Check out Key's points on why it's so important for improv actors to have each others' backs in the clip above.
http://www.dailyactor.com/actors-on-acting/keegan-michael-key-improv-actors-at-war-together/
http://www.dailyactor.com/wp-content/uploads/2016/07/norman-reedus-actor.jpg
Norman Reedus on Acting: "If it's something you really want, you have to roll with the rejection"
Norman Reedus is a fan-favorite star on The Walking Dead and was in the cult favorite film The Boondock Saints. However, in the dozen years between those two gigs Reedus had experienced ups and downs in his career and in many cases he was cast in very small roles in big movies or lead roles […]
http://www.dailyactor.com/actors-on-acting/norman-reedus-acting-rejection/
http://www.dailyactor.com/wp-content/uploads/2016/07/frank-grillo.jpg
Frank Grillo on Being Typecast: "I welcome it"
"I hear actors pooh-pooh the idea... people might see them as a certain thing. I welcome it" - Frank Grillo on Typecasting
http://www.dailyactor.com/actors-on-acting/frank-grillo-on-typecasting/