'Looking' star Jonathan Groff Talks Nudity, Sex Scenes and Trusting his Director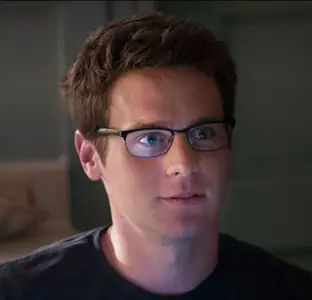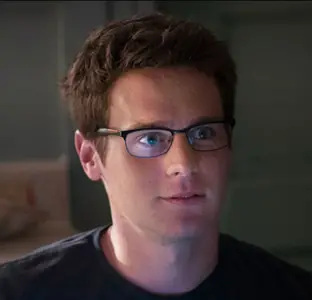 Jonathan Groff has gone from Broadway fame in Spring Awakening to TV fame with FOX's hit Glee. He's now on HBO for their new show, Looking, that's being called the gay version of Girls or Sex and the City.
In a new interview with Metro, the 28-year-old talked about being out as a gay man in Hollywood and how he's translating that to the small screen with his character, Patrick.
Groff said, "Patrick and I are the same age and I am definitely pulling from elements that have happened in my life. But I am not one of those actors who remembers my dog dying when I need to play sad. With Patrick, some is coming from memory but a lot from my subconscious and imagination."
Besides the emotional aspect of the show, the new series also features intimate scenes which can be uncomfortable for any actor. However, the talented star seems to be handling it all in stride by trusting director and writer Andrew Haigh.
"Our show has sex in it, yes, but it's not very salacious sex. When I signed a nudity rider at the beginning – you have to sign something that says: 'I am OK with being naked in the show,' before you start shooting – I felt 100 per cent comfortable in signing it because of writer/director Andrew Haigh and his movie Weekend and how beautifully the intimacy was captured in that film," shared Groff.
Looking debuted on Jan. 19 on HBO.
http://www.dailyactor.com/wp-content/uploads/2016/02/alicia-Vikander-Ex-machina.jpg
Alicia Vikander on the Her First Trip to L.A. and the Acting Tip 'Ex-Machina' Director Alex Garland Gave Her
"You [get immersed in] a film and of course you think that that is it. And then you go away and you read a new script and you have a new crush" - Alicia Vikander
http://www.dailyactor.com/actors-on-acting/alicia-vikanderacting-tip-ex-machina-director-alex-garland-gave-her/
http://www.dailyactor.com/wp-content/uploads/2016/02/Channing-Tatum-Hail-Caesar.jpg
Channing Tatum Talks 'Hail, Caesar!': "I've been beating on the Coens' door for years, man"
"It's the most I've ever prepped for a six-minute section in a movie." - Channing Tatum
http://www.dailyactor.com/actors-on-acting/channing-tatum-hail-caesar-tap-dancing/
http://www.dailyactor.com/wp-content/uploads/2016/01/Isidora-Goreshter-Shameless-audition.jpg
Isidora Goreshter Remembers Her Audition for 'Shameless'
Goreshter recently recalled that her audition for the 'Shameless' was by far her worst ever.
http://www.dailyactor.com/actors-on-acting/isidora-goreshter-audition-for-shameless/
http://www.dailyactor.com/wp-content/uploads/2016/01/Sutton-Foster-Younger.jpg
Sutton Foster: "Sometimes I won't even find a character until I put on the costume"
"I never had grand aspirations to be a movie star, to be famous or to be on TV. The theater was what I wanted." - Sutton Foster
http://www.dailyactor.com/actors-on-acting/sutton-foster-younger-character-costume/
http://www.dailyactor.com/wp-content/uploads/2016/01/Paul-Giamatti-Billions.jpg
Paul Giamatti on Building His Career: "I was always willing to just go, 'OK, sure, I'll do that'"
"I've done everything an actor can do except porn and performing in an amusement park" - Paul Giamatti
http://www.dailyactor.com/actors-on-acting/paul-giamatti-billions-building-an-acting-career/