L.A. Home to Only Half of 2010-11 TV Pilots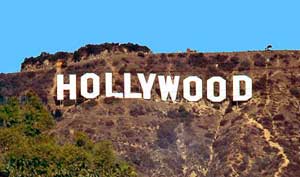 With 169 pilots produced during the 2010-11 development period, television had its most prolific pilot season yet, thanks to a recent increase in cable-bound comedy series. Unfortunately, Los Angeles can't report such great numbers, as its share of pilots shrunk again in the latest reporting period.
According to the Los Angeles Times, L.A. was home to only 51 percent of pilot shoots. Although its 87 pilots outnumbered the 2009-10 season's total of 76, they only made up a little more than half of total shows produced, compared to the previous year's 58 percent. As recently as the 2004-05 season, 82 percent of all pilots were made in the City of Angels.
Because of its rich entertainment history, L.A. is still recognized by most of the country as the place where their favorite TV shows are filmed. However, the Times reports that eastern locales like New York, Florida, Georgia and Louisiana have asserted themselves as television-friendly states in recent years.
"While it comes as no surprise that L.A. would net a lot of comedy pilots and shows this year, to be passed over for new drama pilot and series production is troubling," said FilmL.A. President Paul Audley, in response to the latest figures. "We can thank the local studio base and vast availability of local soundstages as reasons comedies locate in Los Angeles. But until our state regains its competitive edge, the threat of television job and spending losses is quite real."
Via the Los Angeles Times
http://www.dailyactor.com/wp-content/uploads/2016/08/imperium_daniele_radcliffe.jpg
Daniel Radcliffe on Playing a Neo-Nazi in 'Imperium': "It's still just horrible to say some of this stuff"
Radcliffe reveals how he played such a layered character and what it felt like to say his character's hate-filled dialogue.
http://www.dailyactor.com/actors-on-acting/daniel-radcliffe-playing-a-neo-nazi-imperium/
http://www.dailyactor.com/wp-content/uploads/2016/08/John-Cho-Star-Trek-Beyond.jpg
How John Cho Took A Stand for Diversity Early in His Career
"When one does speak one's mind, one might be surprised at how receptive people are." - Actor John Cho
http://www.dailyactor.com/actors-on-acting/john-cho-took-a-stand-for-diversity/
http://www.dailyactor.com/wp-content/uploads/2016/08/simon-helberg-florence-foster-jenkins.jpg
Simon Helberg on His 'Florence Foster Jenkins' Role: "I'm an actor and I want to stretch different muscles"
Helberg spoke about portraying his character in the film and whether or not he feels typecast by his Big Bang Theory role.
http://www.dailyactor.com/actors-on-acting/simon-helberg-florence-foster-jenkins-role/
http://www.dailyactor.com/wp-content/uploads/2016/08/Will-Chase-Something-Rotten.jpg
The Role That Got Away: Will Chase on Returning to 'Something Rotten!'
"I know that I am a poor man's fill-in-the-blank. And I know that there are poor man's Will Chases out there. That's just the nature of the business" - Will Chase
http://www.dailyactor.com/actors-on-acting/will-chase-something-rotten-role-that-got-away/
http://www.dailyactor.com/wp-content/uploads/2016/08/Julia-Stiles-Jason-Bourne.jpg
Julia Stiles on the Jason Bourne Series and Growing as an Actress: "There's always room for improvement"
"I like a director that encourages me to be playful. I don't really like being restricted or controlled by a director." - Julia Stiles
http://www.dailyactor.com/actors-on-acting/julia-stiles-growing-as-an-actress/