Josh Radnor on the Future of 'How I Met Your Mother'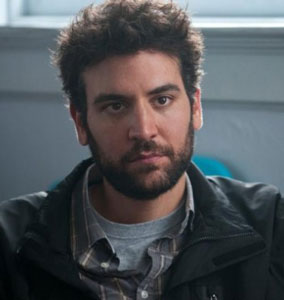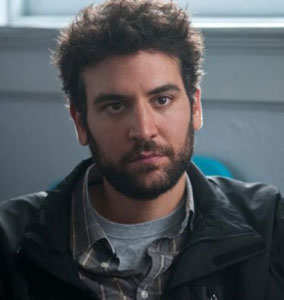 Josh Radnor was able to take some time away from his sitcom How I Met Your Mother to make the indie Liberal Arts with Elizabeth Olsen.  The movie was a well-earned break from the show Radnor jokes has been on the air for "117 years."
Radnor hints that the long-running show might be coming to a close soon.  "Right now I feel like, I have four, four-and-a-half months a year to play with every year, and the idea of having 12 months, mapping out a year, to have all that time, feels really exciting to me," the actor told Moviefone. 
"At the same time, if they can work out some sort of deal with all of us and with the writers, none of us are saying like 'Get me out of here,' anything other than 'Man, if we finished after eight that would also be amazing.'  I think that they need to figure out something, because they have to let the writers know if they'll be ending this year or next year," he said. "It'll all be figured out in due time, but I think we need to get this figured out for the writers."
Radnor insists he still doesn't know who the titular mother is.  "There's been a nice little tease about that at the first episode.  I think it's a good sign that people ask about that a lot, because there's real investment in the show, but at the same time, for me playing the character I'm playing it forward, I have to play it with some naiveté, so it serves me better not to know anything.  I don't try and do a lot of snooping around, I just go week to week and see what misfortunes befall poor Mr. Mosby."
Liberal Arts is currently out in limited release, and the new season of HIMYM starts Monday, September 24.
http://www.dailyactor.com/wp-content/uploads/2016/02/david-harewood-supergirl.jpg
David Harewood on 'Supergirl' and How He Was "Struggling to Get a Handle" on His Character
Harewood reveals how he relates to the character and how he eventually got comfortable playing him.
http://www.dailyactor.com/actors-on-acting/david-harewood-supergirlstruggling-to-get-a-handle-on-his-character/
http://www.dailyactor.com/wp-content/uploads/2016/01/Jeff-Daniels.jpg
Jeff Daniels Remembers a Terrible Audition for a Diane Keaton Movie
One actor that knows the ups and downs of the audition process is Jeff Daniels.
http://www.dailyactor.com/actors-on-acting/jeff-daniels-terrible-audition-diane-keaton-movie/
http://www.dailyactor.com/wp-content/uploads/2016/02/Jennifer-Jason-Leigh-The-Hateful-Eight.jpg
Jennifer Jason Leigh on Her First-Ever Oscar Nomination: "It's kind of phenomenal"
"He knew that I could, in his words, 'act the … out of it' and I'm not afraid to take a risk in terms of acting" Jennifer Jason Leigh on Quentin Tarantino
http://www.dailyactor.com/actors-on-acting/jennifer-jason-leigh-oscar-nomination/
http://www.dailyactor.com/wp-content/uploads/2016/02/Forest-Whitaker-Hughie-Broadway.jpg
Forest Whitaker on Making His Broadway Debut in 'Hughie': "His rhythms are starting to invade inside of me"
"I want to get better as an actor, to keep trying to work harder, trying to discover something different" - Forest Whitaker
http://www.dailyactor.com/actors-on-acting/forest-whitaker-broadway-debut-hughie/
http://www.dailyactor.com/wp-content/uploads/2016/02/alicia-Vikander-Ex-machina.jpg
Alicia Vikander on the Her First Trip to L.A. and the Acting Tip 'Ex-Machina' Director Alex Garland Gave Her
"You [get immersed in] a film and of course you think that that is it. And then you go away and you read a new script and you have a new crush" - Alicia Vikander
http://www.dailyactor.com/actors-on-acting/alicia-vikanderacting-tip-ex-machina-director-alex-garland-gave-her/