Jake Johnson of 'New Girl' Recalls His Failed Writing Career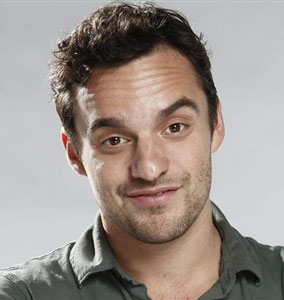 Jake Johnson is lucky that he got cast on New Girl, FOX's runaway hit starring Zooey Deschanel as the only female in an apartment of four thirty-somethings. As he recently told the Associated Press, he's not much of a playwright.
Following his dream of becoming the next David Mamet, he once wrote "a very serious little one act play about drugs and children" that was picked up by a local theater, who wanted to produce it without his input.
"The director said, 'We don't need you around. Just come the night of the show and enjoy your work' and I thought like, 'Sounds perfect. If I don't have to work, I'm not gonna,'" he recalled. "So, my girlfriend and I showed up and the show starts and I'm like, 'Oh, what a drag.' So I turn to my girlfriend and I go like, 'This one sucks' and she looks at me like, 'You're an idiot' and I realized it was mine. I went home, cried my eyes out and was devastated."
Johnson also stars in Safety Not Guaranteed, an independent film that co-stars Parks and Recreation's Aubrey Plaza and opened Friday. New Girl, in which he plays Deschanel's onscreen love interest Nick Miller, returns in September for its second season.
http://www.dailyactor.com/wp-content/uploads/2015/10/Bridge-of-Spies-Tom-Hanks-Mark-Rylance.jpg
Tom Hanks on Working with Steven Spielberg and Mark Rylance in 'Bridge of Spies'
"Steven does this incredible thing when he casts you: He empowers you with the scene." - Tom Hanks on Steven Spielberg
http://www.dailyactor.com/actors-on-acting/tom-hanks-working-steven-spielberg-mark-rylance-bridge-of-spies/
http://www.dailyactor.com/wp-content/uploads/2015/09/Tom-Hardy-Legend.jpg
Tom Hardy on Playing Twins in 'Legend,' Being Seen as a Tough Guy, and Working with Philip Seymour Hoffman
Hardy speaks about why he challenged himself to play twins, what he thinks of his tough guy image, and working with the late Philip Seymour Hoffman, who directed him on stage.
http://www.dailyactor.com/actors-on-acting/tom-hardy-playing-twins-legend/
http://www.dailyactor.com/wp-content/uploads/2015/09/Emily-Blunt-Sicario.jpg
Emily Blunt on Action Movie Roles: "I think it's important to show different layers. Nobody is just tough, nobody is just vulnerable"
Emily Blunt touches upon why she has gotten into roles with an action bent and why she thinks there aren't more action movies with female leads
http://www.dailyactor.com/actors-on-acting/emily-blunt-sicario-acting-layers/
http://www.dailyactor.com/wp-content/uploads/2015/09/Jorja-Fox-CSI.jpg
Jorja Fox on Life After 'CSI': "I've always enjoyed not knowing exactly where the road leads"
"I think you kind of have to embrace the unknown if you're an actor." - Jorja Fox
http://www.dailyactor.com/actors-on-acting/jorja-fox-life-after-csi/
http://www.dailyactor.com/wp-content/uploads/2015/09/John-Turturro-Mia-Madre.jpg
John Turturro on the Life of an Actor: "It's a rough business. I wouldn't want my kids to do it"
"I am usually very well prepared. If you're a surgeon, you've got to know what you're going to take out today." - John Turturro
http://www.dailyactor.com/actors-on-acting/john-turturro-life-of-an-actor/