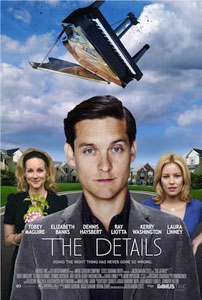 Directed and Writtten by: Jacob Aaron Estes
Starring: Tobey Maquire, Elizabeth Banks, Laura Linney, Ray Liotta, Dennis Haysbert and Kerry Washington
Synopsis: After ten years of marriage, Jeff and Nealy Lang (Tobey Maguire and Elizabeth Banks) have an idyllic suburban home… and a relationship on the skids.  But, when a family of hungry raccoons ransacks their perfectly manicured backyard, Jeff becomes single-mindedly obsessed with eradicating the pests by any means necessary. Soon the relentless rodents aren't merely uprooting the lawn, but also overturning the Langs' entire bourgeois existence, as the man-versus-beast battle leads into an absurd mess of infidelity, extortion, organ donation and other assorted mayhem.  Devilish throughout, THE DETAILS also stars Laura Linney in a stand-out performance as the Langs' eccentric neighbor, Lila.  Ray Liotta, Dennis Haysbert and Kerry Washington round out the cast in this darkly funny meditation on marital malaise.
On VOD October 5, 2012 and in theaters November 2, 2012  Read more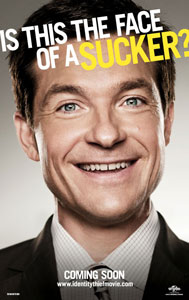 Starring: Jason Bateman, Melissa McCarthy, Jon Favreau, Amanda Peet
Director: Seth Gordon
Synopsis: Unlimited funds have allowed Diana to live it up on the outskirts of Miami, where the queen of retail buys whatever strikes her fancy. There's only one glitch: The ID she's using to finance these sprees reads "Sandy Bigelow Patterson"… and it belongs to an accounts rep who lives halfway across the U.S. With only one week to hunt down the con artist before his world implodes, the real Sandy Bigelow Patterson heads south to confront the woman with an all-access pass to his life. And as he attempts to bribe, coax and wrangle her the 2,000 miles to Denver, one easy target will discover just how tough it is to get your name back
In Theaters: February 8, 2013  Read more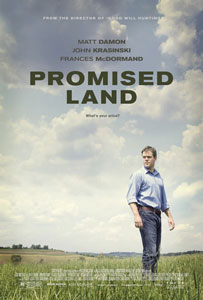 Director: Gus Van Sant
Cast: Matt Damon, John Krasinski, Frances McDormand, Rosemarie DeWitt, Scoot McNairy, Titus Welliver, Hal Holbrook
Synopsis: Promised Land is the new contemporary drama directed by Gus Van Sant (Good Will Hunting, Milk). Matt Damon plays Steve Butler, an ace corporate salesman who is sent along with his partner, Sue Thomason (Frances McDormand), to close a key rural town in his company's expansion plans. With the town having been hit hard by the economic decline of recent years, the two outsiders see the local citizens as likely to accept their company's offer, for drilling rights to their properties, as much-needed relief. What seems like an easy job for the duo becomes complicated by the objection of a respected schoolteacher (Hal Holbrook) with support from a grassroots campaign led by another man (John Krasinski), as well as the interest of a local woman (Rosemarie DeWitt). Promised Land explores America at the crossroads where big business and the strength of small-town community converge.
In theaters: December 28th  Read more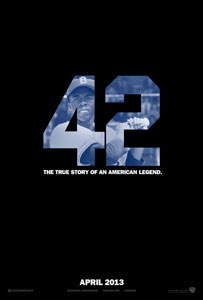 This looks pretty damn good. The only bad thing is we have to wait till next April to see it.
Writer/Director: Brian Helgeland
Cast: Harrison Ford, Christopher Meloni, Ryan Merriman, Brad Beyer, Judy Tylor, Jon Bernthal, Nicole Beharie, Chadwick Boseman, T.R. Knight
Synopsis: Warner Bros. Pictures and Legendary Pictures are teaming up with director Brian Helgeland for "42," the powerful story of Jackie Robinson, the legendary baseball player who broke Major League Baseball's color barrier when he joined the roster of the Brooklyn Dodgers. "42″ will star Academy Award(R) nominee Harrison Ford ("Witness") as the innovative Dodger's general manager Branch Rickey, the MLB executive who first signed Robinson to the minors and then helped to bring him up to the show, and Chadwick Boseman ("The Express") as Robinson, the heroic African American who was the first man to break the color line in the big leagues.
In theaters: April 12th, 2013 Read more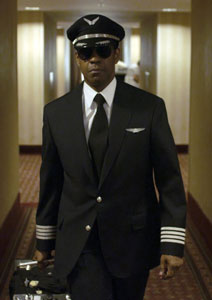 Starring: Denzel Washington, Bruce Greenwood, Brian Geraghty, Don Cheadle, John Goodman
Director: Robert Zemeckis
Synopsis: Whip Whitaker, a seasoned airline pilot, miraculously crash lands his plane after a mid-air catastrophe, saving nearly every soul on board. After the crash, Whip is hailed as a hero, but as more is learned, more questions than answers arise as to who or what was really at fault and what really happened on that plane?
In Theaters: November 2, 2012 Read more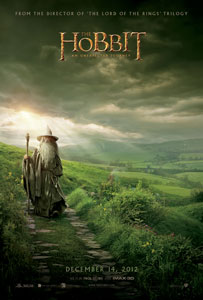 Director: Peter Jackson
Cast: Ian McKellen, Martin Freeman, Cate Blanchett, Orlando Bloom, Ian Holm, Christopher Lee, Hugo Weaving, Elijah Wood, Evangeline Lilly, Andy Serkis, Richard Armitage
Writers: Guillermo del Toro, Peter Jackson, Fran Walsh, Philippa Boyens
Synopsis: The adventure follows the journey of title character Bilbo Baggins, who is swept into an epic quest to reclaim the lost Dwarf Kingdom of Erebor from the fearsome dragon Smaug. Approached out of the blue by the wizard Gandalf the Grey, Bilbo finds himself joining a company of thirteen dwarves led by the legendary warrior, Thorin Oakenshield. Their journey will take them into the Wild; through treacherous lands swarming with Goblins and Orcs, deadly Wargs and Sorcerers. Although their goal lies to the East and the wastelands of the Lonely Mountain, first they must escape the goblin tunnels, where Bilbo meets the creature that will change his life forever…Gollum. Here, alone with Gollum, on the shores of an underground lake, the unassuming Bilbo Baggins not only discovers depths of ingenuity and courage that surprise even him, he also gains possession of Gollum's "precious" ring that holds unexpected and useful qualities… A simple, gold ring that is tied to the fate of all Middle-earth in ways Bilbo cannot begin to know.
In theaters: December 14th   Read more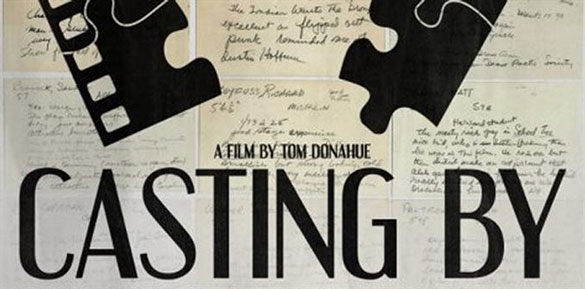 Casting By is a documentary by Tom Donahue that features Martin Scorsese, Woody Allen, Clint Eastwood, Glenn Close, Robert Duvall, Jeff Bridges, Al Pacino, Robert De Niro, Diane Lane, Jon Voight, Bette Midler and John Travolta all discussing Hollywood's unsung heroes – the casting director.
Synopsis: The doc is about the history and impact of the Hollywood Casting Director featuring the accomplishments of the "one-woman casting revolution" Marion Dougherty. One of the last of the true Hollywood originals, legendary casting director Marion Dougherty had a career in movies and television that spanned 50 years. Marion Dougherty's legacy, well-represented in over 100 motion pictures  and over 1000 television programs, brought to the screens, large and  small, the likes of Al Pacino, Glenn Close, Robert Redford, Dustin Hoffman, Gene Hackman, Richard Gere, Christopher Walken, Mel Gibson, Debra Winger, Robert Duvall, Diane Lane, Brooke Shields, Brendan Fraser, Martin Sheen and Bette Midler, and enduring, timeless movie unforgettables such as The Sting, Midnight Cowboy, Slaughterhouse-Five, Lenny, Pretty Baby, The Last  Picture Show, The Killing Fields, A Little Romance, The Great Gatsby, The Man Without A Face, Lethal Weapon and Batman.
HBO Documentary Films has just acquired U.S. rights to the film and plans to premiere it in the near future.  Read more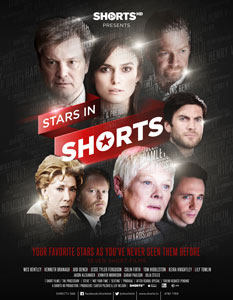 Director: Robert Festinger, Rupert Friend, Jay Kamen, Neil LaBute, Benjamin Grayson, Jacob Chase, Chris Foggin
Cast: Lily Tomlin, Jesse Tyler Ferguson, Colin Firth, Keira Knightley, Jason Alexander, Val Pettiford, Julia Stiles, Marin Ireland, Kenneth Branagh, Jennifer Morrison, Sarah Paulson, Wes Bentley, Judi Dench, Penny Ryder
Synopsis: ShortsHD presents STARS IN SHORTS, an incredible collection of short movies featuring some of the biggest actors such as Colin Firth & Keira Knightley, Judi Dench, Jason Alexander, Lilly Tomlin, Jesse Tyler Ferguson, Julia Stiles & others.
In Theaters: September 28th 
VOD: October 9th Read more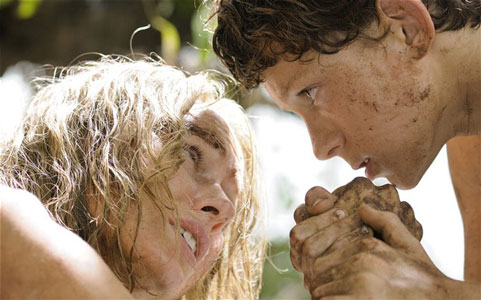 Director: Juan Antonio Bayona
Starring: Naomi Watts, Ewan McGregor
Synopsis: Maria, Henry and their three sons begin their winter vacation in Thailand, looking forward to a few days in tropical paradise. But on the morning of December 26th, as the family relaxes around the pool after their Christmas festivities the night before, a terrifying roar rises up from the center of the earth. As Maria freezes in fear, a huge wall of black water races across the hotel grounds toward her. The family finds themselves caught, with tens of thousands of strangers, in the mayhem of one of the worst natural catastrophes of our time. But the true-life terror is tempered by the unexpected displays of compassion, courage and simple kindness that Maria and her family encounter during the darkest hours of their lives.
In Theaters: December 21st  Read more