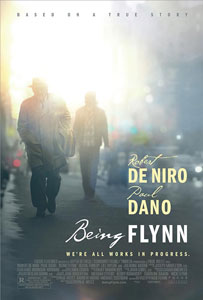 Being Flynn: Adapted from Nick Flynn's 2004 memoir Another Bulls-t Night in Suck City, the new dramatic feature from Academy Award-nominated writer/director Paul Weitz tells the story of a young writer, Nick (portrayed by Paul Dano), who takes a job at a homeless shelter – where one night he discovers his long-absent father Jonathan (two-time Academy Award winner Robert De Niro) seeking a bed. Julianne Moore portrays the writer's mother Jody; and Olivia Thirlby portrays Denise, a worker at the shelter. courtesy of trailers.apple.com
Writer/Director: Paul Weitz
Cast: Robert De Niro, Paul Dano, Olivia Thirlby, Dale Dickey, Lili Taylor, Julianne Moore
In Theaters: Spring 2012
Read more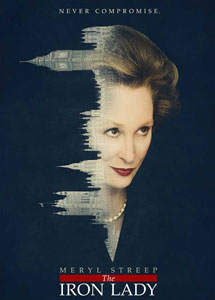 The Iron Lady: A look at the life of Margaret Thatcher (Meryl Streep), the former Prime Minister of the United Kingdom, with a focus on the price she paid for power. is a surprising and intimate portrait of Margaret Thatcher (Meryl Streep), the first and only female Prime Minister of The United Kingdom. One of the 20th century's most famous and influential women, Thatcher came from nowhere to smash through barriers of gender and class to be heard in a male dominated world.
Director: Phyllida Lloyd
Cast: Meryl Streep, Jim Broadbent, Anthony Head, Richard E. Grant
Here is the teaser trailer from July
 In Theaters: December 16th, 2011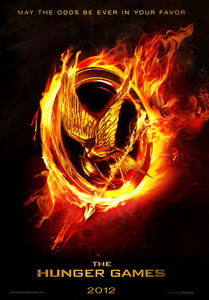 The Hunger Games: Every year in the ruins of what was once North America, the evil Capitol of the nation of Panem forces each of its twelve districts to send a teenage boy and girl to compete in the Hunger Games. A twisted punishment for a past uprising and an ongoing government intimidation tactic, The Hunger Games are a nationally televised event in which "Tributes" must fight with one another until one survivor remains. Pitted against highly-trained Tributes who have prepared for these Games their entire lives, Katniss is forced to rely upon her sharp instincts as well as the mentorship of drunken former victor Haymitch Abernathy. If she's ever to return home to District 12, Katniss must make impossible choices in the arena that weigh survival against humanity and life against love. courtesy trailers.apple.com
Director: Gary Ross
Cast: Jennifer Lawrence, Josh Hutcherson, Liam Hemsworth, Woody Harrelson, Elizabeth Banks, Stanley Tucci, Donald Sutherland, Wes Bentley, Toby Jones, Amandla Stenberg, Alexander Ludwig, Isabelle Fuhrman, Jacqueline Emerson, Paula Malcomson, Dayo Okeniyi, Jack Quaid, Leven Rambin, Willow Shields, Lenny Kravitz

Writers: Gary Ross, Billy Ray, Suzanne Collins
 
In theaters: March 23rd, 2012
Read more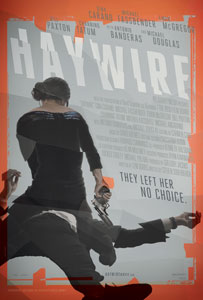 Haywire: Mallory Kane is a highly trained operative who works for a government security contractor in the dirtiest, most dangerous corners of the world. After successfully freeing a Chinese journalist held hostage, she is double crossed and left for dead by someone close to her in her own agency. Suddenly the target of skilled assassins who know her every move, Mallory must find the truth in order to stay alive.
Using her black-ops military training, she devises an ingenious—and dangerous—trap. But when things go haywire, Mallory realizes she'll be killed in the blink of an eye unless she finds a way to turn the tables on her ruthless adversary.
DIRECTOR: Steven Soderbergh
WRITER: Lem Dobbs
CAST: Gina Carano, Channing Tatum, Michael Fassbender, Ewan McGregor, Michael Angarano, Antonio Banderas, Michael Douglas, Bill Paxton
In Theaters: January 20th, 2012
Read more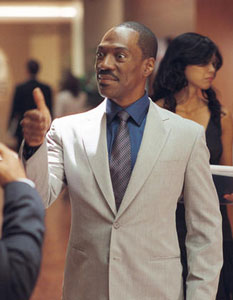 This may rival Jack and Jill for Worst Trailer Award. Wait, is there an award for worst trailer?
Sit back and enjoy.
A Thousand Words: Jack McCall is a fast-talking literary agent who can close any deal, any time, any way. He has set his sights on New Age guru Dr. Sinja for his own selfish purposes. But Dr. Sinja is on to him, and Jack's life comes unglued after a magical Bodhi tree mysteriously appears in his backyard. With every word Jack speaks, a leaf falls from the tree and he realizes that when the last leaf falls, both he and the tree are toast. Words have never failed Jack McCall, but now he's got to stop talking and conjure up some outrageous ways to communicate or he's a goner.
Starring: Eddie Murphy, Clark Duke, Allison Janney, Kerry Washington, Jordan-Claire Green
Directed by: Brian Robbins
In Theaters: March 23, 2012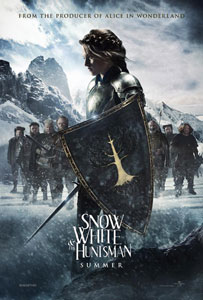 Snow White and the Huntsman: In the epic action-adventure Snow White and the Huntsman, Kristen Stewart (Twilight) plays the only person in the land fairer than the evil queen (Oscar(r) winner Charlize Theron) out to destroy her. But what the wicked ruler never imagined is that the young woman threatening her reign has been training in the art of war with a huntsman (Chris Hemsworth, Thor) dispatched to kill her. Sam Claflin (Pirates of the Caribbean: On Stranger Tides) joins the cast as the prince long enchanted by Snow White's beauty and power. courtesy of trailers.apple.com
Cast: Kristen Stewart, Charlize Theron, Chris Hemsworth, Sam Claflin
Writers: Evan Daugherty
Director: Rupert Sanders
In Theaters: June 1st, 2012
Read more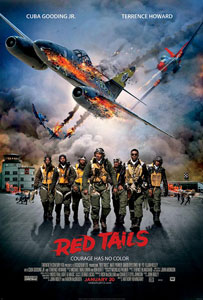 Here's the 3rd trailer for Red Tails, the film based on The Tuskegee Airmen. The effects look great but I'm not sold and I think the reason is because Terrence Howard looks like he's hamming it up. Check it out and tell me I'm not right.
Synopsis: 1944. As the war in Europe continues to take its toll on Allied forces, the Pentagon brass has no recourse but to consider unorthodox options – including the untried and untested African-American pilots of the experimental Tuskegee training program. Just as the young Tuskegee men are on the brink of being shut down and shipped back home, they are given the ultimate chance to show their courage. Against all the odds, with something to prove and everything to lose, these intrepid young airmen take to the skies to fight for their country – and the fate of the free world. courtesy of trailers.apple.com
Director: Anthony Hemingway
Cast: Bryan Cranston, Cuba Gooding Jr., Terrence Howard, David Oyelowo, Kevin Phillips, Nate Parker, Daniela Ruah, Michael B. Jordan, Tristan Wilds, Cliff Smith, Rick Otto
In Theaters: January 20th, 2012
Read more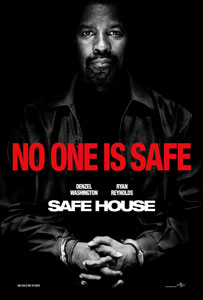 Safe House: Matt Weston is a rookie CIA operative frustrated with his lackluster post running a safe house in Cape Town, South Africa. All that changes when his first "guest" is Tobin Frost, a renegade intelligence officer who had been on the run for almost a decade. When mercenaries attack the house, Weston and Frost make a narrow escape and together must find out who they can trust.
Starring: Denzel Washington, Ryan Reynolds, Brendan Gleeson, Sam Shepard, Vera Farmiga
Directed by: Daniel Espinosa

In Theaters: February 10, 2012
Read more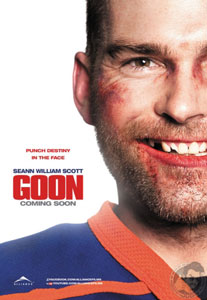 Goon: Labelled an outcast by his brainy family, a bouncer overcomes long odds to lead a team of under performing misfits to semi-pro hockey glory, beating the crap out of everything that stands in his way.
Starring: Seann William Scott, Jay Baruchel, Liev Schreiber
Written by: Jay Baruchel, Evan Goldberg
Director: Michael Dowse
On VOD: February 24th, 2012
In Theaters: March 30th, 2012
Read more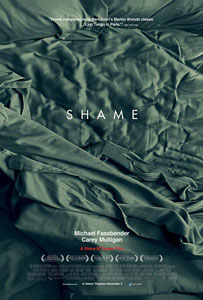 Shame: Brandon (Michael Fassbender) is a New Yorker who shuns intimacy with women but feeds his desires with a compulsive addiction to sex. When his wayward younger sister (Carey Mulligan) moves into his apartment stirring memories of their shared painful past, Brandon's insular life spirals out of control.
Director: Steve McQueen
Cast: Michael Fassbender, Carey Mulligan
Writers: Steve McQueen, Abi Morgan
In Theaters: December 2nd, 2011
Read more