Documentary Trailer: 'Casting By' Follows the History and Impact of Casting Directors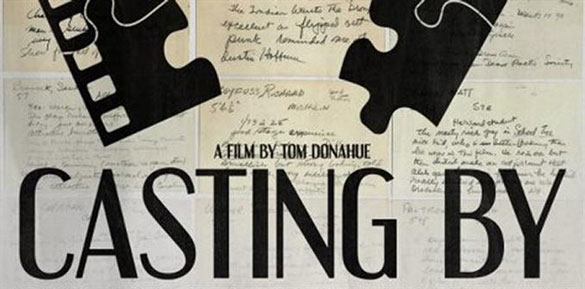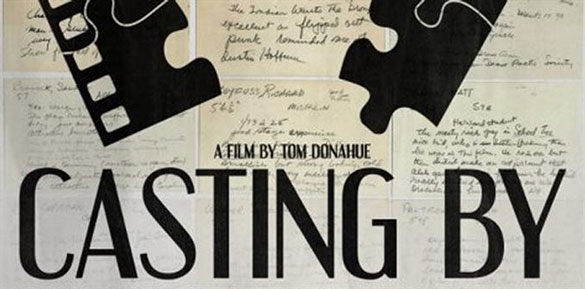 Casting By is a documentary by Tom Donahue that features Martin Scorsese, Woody Allen, Clint Eastwood, Glenn Close, Robert Duvall, Jeff Bridges, Al Pacino, Robert De Niro, Diane Lane, Jon Voight, Bette Midler and John Travolta all discussing Hollywood's unsung heroes – the casting director.
Synopsis: The doc is about the history and impact of the Hollywood Casting Director featuring the accomplishments of the "one-woman casting revolution" Marion Dougherty. One of the last of the true Hollywood originals, legendary casting director Marion Dougherty had a career in movies and television that spanned 50 years. Marion Dougherty's legacy, well-represented in over 100 motion pictures  and over 1000 television programs, brought to the screens, large and  small, the likes of Al Pacino, Glenn Close, Robert Redford, Dustin Hoffman, Gene Hackman, Richard Gere, Christopher Walken, Mel Gibson, Debra Winger, Robert Duvall, Diane Lane, Brooke Shields, Brendan Fraser, Martin Sheen and Bette Midler, and enduring, timeless movie unforgettables such as The Sting, Midnight Cowboy, Slaughterhouse-Five, Lenny, Pretty Baby, The Last  Picture Show, The Killing Fields, A Little Romance, The Great Gatsby, The Man Without A Face, Lethal Weapon and Batman.
HBO Documentary Films has just acquired U.S. rights to the film and plans to premiere it in the near future. 
http://www.dailyactor.com/wp-content/uploads/2016/02/david-harewood-supergirl.jpg
David Harewood on 'Supergirl' and How He Was "Struggling to Get a Handle" on His Character
Harewood reveals how he relates to the character and how he eventually got comfortable playing him.
http://www.dailyactor.com/actors-on-acting/david-harewood-supergirlstruggling-to-get-a-handle-on-his-character/
http://www.dailyactor.com/wp-content/uploads/2016/01/Jeff-Daniels.jpg
Jeff Daniels Remembers a Terrible Audition for a Diane Keaton Movie
One actor that knows the ups and downs of the audition process is Jeff Daniels.
http://www.dailyactor.com/actors-on-acting/jeff-daniels-terrible-audition-diane-keaton-movie/
http://www.dailyactor.com/wp-content/uploads/2016/02/Jennifer-Jason-Leigh-The-Hateful-Eight.jpg
Jennifer Jason Leigh on Her First-Ever Oscar Nomination: "It's kind of phenomenal"
"He knew that I could, in his words, 'act the … out of it' and I'm not afraid to take a risk in terms of acting" Jennifer Jason Leigh on Quentin Tarantino
http://www.dailyactor.com/actors-on-acting/jennifer-jason-leigh-oscar-nomination/
http://www.dailyactor.com/wp-content/uploads/2016/02/Forest-Whitaker-Hughie-Broadway.jpg
Forest Whitaker on Making His Broadway Debut in 'Hughie': "His rhythms are starting to invade inside of me"
"I want to get better as an actor, to keep trying to work harder, trying to discover something different" - Forest Whitaker
http://www.dailyactor.com/actors-on-acting/forest-whitaker-broadway-debut-hughie/
http://www.dailyactor.com/wp-content/uploads/2016/02/alicia-Vikander-Ex-machina.jpg
Alicia Vikander on the Her First Trip to L.A. and the Acting Tip 'Ex-Machina' Director Alex Garland Gave Her
"You [get immersed in] a film and of course you think that that is it. And then you go away and you read a new script and you have a new crush" - Alicia Vikander
http://www.dailyactor.com/actors-on-acting/alicia-vikanderacting-tip-ex-machina-director-alex-garland-gave-her/