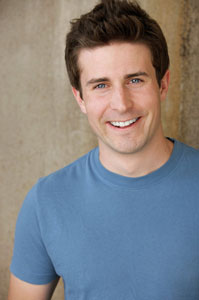 I recently had the chance to see Nerve, an independent film about a character with social anxiety starring Tyler Langdon.  I had never seen Langdon act before, but I was really impressed by his performance in the movie as Josh Biggs.  I was happy to hear that after starring in Nerve and receiving a Hollywood Discovery Award at the Hollywood Film Festival, Langdon is set to appear in the upcoming New Line Cinema comedy The Incredible Burt Wonderstone as the teenage version of star Steve Carell's character. 
This is by far the most visible role for Langdon, and I reached out to see what he could say about how he transitioned from a lead role in an independent film to a supporting role in a big-budget Hollywood movie.  In particular, he elaborates on how he managed to make that leap from indie film festivals to multiplexes.
You've obviously been a working actor for quite some time, but one of your most high profile roles to date is the role of Josh Biggs in Nerve.  How did you get that part?
I originally heard about the role through LA Casting, believe it or not. From what the director, J.R. Sawyers, tells me, I was one of only a few people in the original audition for Josh who played it exactly as he had imagined. He brought me back in for a callback a week or so later and then offered me the part shortly after that. Read more
For anyone who is on the fence, this is a must watch.