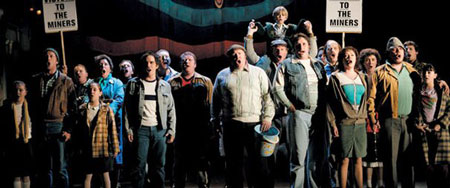 Broadway actors already know that their Saturdays and Sundays aren't really weekends — in fact, they are often their busiest days.  But on the other side of the Atlantic, many of London's West End theatres are actually closed on Sundays to give actors the day off. So how do West End actors feel about the possibility of their Sundays becoming working days, too?  The answer to that question is currently being decided, which could potentially open the door to London actors working as much on the weekends as their American counterparts, if not more.
Members of Equity, the union which represents actors in West End theatres, are currently voting on a number of union issues, including new regulations for Sunday performances.  While theatres are currently allowed to have up to two Sunday performances  — at this time nine shows have performances on Sundays — the final decision is left to the cast, who typically decide against it.  However, if the new deal is approved the decision on Sunday performances would by made by theatre owners and producers, who would only need to give actors eight weeks' notice. Read more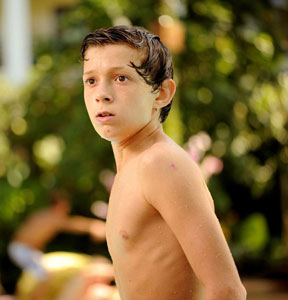 Although Tom Holland is only 16 years old, he will not be letting his new found fame go to his head.  After starring in the critically acclaimed film, The Impossible, Holland knew he might be getting some additional attention.
"My agents and I had a sit-down chat that the next couple of months could be a whirlwind," the British actor told The Wall Street Journal.  "They said, 'Make sure you stay grounded.  It's very easy to go down the wrong route.'"
This is sound advice for someone who has already won the Breakthrough Performance Award by the National Board of Review and the Spotlight Award by the Hollywood Film Festival.  But Holland is not a complete rookie in the world of show business, having started his career playing the lead role in Billy Elliot in the West End.  Despite his experience, the actor struggled while making the transition from stage to screen. Read more