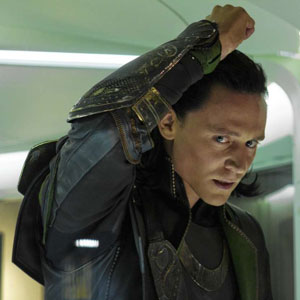 After playing Loki in Thor, Tom Hiddleston tells NBC New York that portraying the evil Norse god in The Avengers was both challenging and exciting.
Despite having previously played Loki, the affable Hiddleston admits it's sometimes difficult to play such a diabolical villain.  He points out, "Sometimes, it's really hard, especially when you get up in the morning feeling in a good mood, and that sort of innate contentment is of absolutely no use to you, because you're having to stoke the bonfires of anger and sadness and despair and all that stuff." Read more
Actor Tom Hiddleston is enjoying the recent rise of success in his acting career.  Previously a regular in the British TV series Wallander, the thirty year old has been off and running this year with a slew of new movie roles. 
Filming back to back for the films Thor, Midnight in Paris, and Spielberg's War Horse, Hiddleston sounds as though he's taking it all in stride while talking in a recent interview with Moviefone.  "There's a line in Hamlet, I think, "When sorrows come, they come not single spies, but in battalions." And the same could be true of good things as well. It's like buses! In London, when you're waiting for a bus, you'll be there for half an hour and then three will come at once. It's as simple as that."
The last year for Hiddleston has involved a jam packed schedule of filming.  Luckily the actor has found himself working along some of the best directors in the movie industry, from Kenneth Branagh to Steven Spielberg, and Woody Allen. 
"I had a very, very busy summer. I shot Thor for five months — the first five months of 2010," he said. "Then I did a quick three weeks in Paris with Woody Allen for Midnight in Paris.  Then went straight into War Horse.  And having played Loki the first time for so long and kind of stoked up the fire of all of that psychological damage, it was like living inside that crazy man for five months. And then I saw Captain Nicholls in the screenplay and the first line says, "Captain Nicholls is a tall, kind, compassionate, decent, upper class, gentleman English officer." And I thought, that might be a nice way to spend my summer."  Read more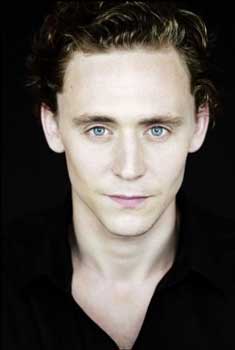 Tom Hiddleston is tearing up the screen as Loki in Thor and he recently talked to The Guardian about what it was like to see his face on a poster for a big-time film. "It's a wildly exciting time. I've never been in a film that has posters on the tube. And it's not even my face on the poster," he said. The poster shows Chris Hemsworth as Thor, the god of thunder, while Hiddleston plays his amoral brother Loki, the god of mischief. But the actor says,  director Kenneth Branagh originally had him in mind for the lead role.
"Ken found out he'd got the job in late 2008, when we were appearing at the Donmar together, knocking eight bells of ideological crap out of each other every night in Chekhov's Ivanov. Dressed as the self-righteous 19th-century doctor Lvov, with wire-rimmed spectacles, a pocket watch, grey trousers, a linen jacket and a goatee, I ran up to Ken's dressing room holding a massive empty water cooler that I pretended was Thor's hammer. He looked at me and said, 'Don't joke, love, you never know."
Hiddleston was in Los Angeles when he was asked to audition for the role of Thor. He knew a part as significant as this one could make him an international star, yet he insists he wasn't nervous. "I thought, well Ken knows what I can do. Every English-speaking actor over six foot was being seen for the part. I got down to the final few, which also included Chris's younger brother Liam Hemsworth, Alexander Skarsgård, and Charlie Hunnam."
Hiddleston was given six weeks to bulk up, before his audition. "I've inherited my father's lean Glaswegian genes, but I managed to put on three and a half stone in lean muscle. I ate nothing but chicken and just lifted and lifted weights till I could barely walk. Initially it was hard and then it got quite addictive. I outgrew my clothes and started to stand differently."