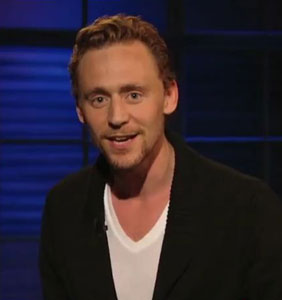 Great. I already have enough man-crushes that my girlfriend may start questioning me.
After watching Tom Hiddleston perform this speech from Henry V though, I have to add another one to my list. 
Hiddleston, who is tearing it up as Loki in The Avengers, recently appeared on the talk show Hoppus on Music to plug the film. When the host asked him to perform a monologue from Shakespeare's Henry V, which he just wrapped, he jumped up, got in front of a camera and went to town.
"Once more under the breach, dear friends…."
Check it out below! Read more