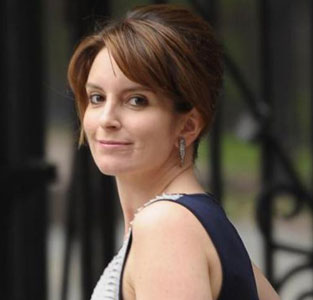 Tina Fey had a few reasons for taking the starring role in Admission, the new comedy featuring her as an admissions officer for Princeton.  Though there were many, perhaps the main reason was it finally allowed her to finally be affiliated with one of the country's most competitive universities. 
Fey points out that one aspect that interested her about the film was how stressful the college admissions process is.  She explains, "When I told friends, especially those with children, about the film, there would be an instantaneous reaction and I would get peppered with questions. There's a sense of panic in every parent who is about to go through that process. I found the story compelling, and I wanted to take on the challenge of playing this character at the center of that process." Read more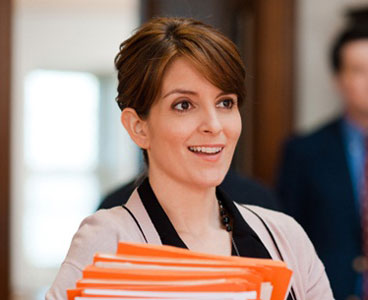 Now that Tina Fey is leaving her show-runner position behind with the end of 30 Rock, she'll have to get used to the fact that she's not in charge anymore.
"I had the luxury of saying, 'Don't use that take.  And get off that shot before I turn around,'" she said in an interview with SFGate.com.  "I framed out my posterior.  It's nice to have that kind of control."
But with Fey's next project, the film Admission, she had to put her boss hat aside and focus on being in front of the camera.  Fey didn't specifically set out to find a more dramatic role that would demonstrate her skills.  When asked why she chose the film, she said, "I was looking for something that was a good movie and a good part.  The fact that this had a deeper emotional level was appealing, but no, I didn't set out to show my [acting] chops." Read more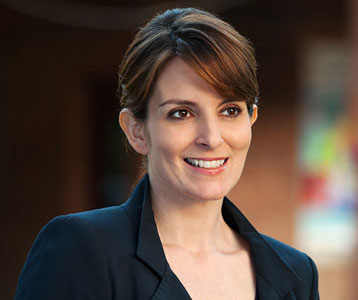 Tina Fey created, executive-produced, starred, and served as head writer on NBC's 30 Rock for seven years. The critically acclaimed comedy won the Emmy Award for Outstanding Comedy Series for three years in a row (2007-2009). Her portrayal of Liz Lemon on the show has earned Ms. Fey an Emmy Award, two Golden Globe Awards, three Screen Actors Guild Awards, and a People's Choice Award. In 2009, 30 Rock was nominated for 22 Emmy Awards, the most ever for any comedy series in a single season.
Additional honors for 30 Rock that Ms. Fey has shared with her colleagues from the show include the Golden Globe Award for Best Television Series [Comedy or Musical], the Screen Actors Guild Award for Outstanding Performance by an Ensemble in a Comedy Series, two Writers Guild Awards, and two Producers Guild Awards.
Ms. Fey has extended her partnership with 30 Rock producers NBC Universal Television for another three years to create, write, and produce television series and programs for NBC.
Prior to creating 30 Rock, she was for nine years head writer and cast member on NBC's Saturday Night Live, memorably co-anchoring the "Weekend Update" segment. Her writing on the show earned her an Emmy Award and two Writers Guild Awards, and Ms. Fey won an Emmy Award for a subsequent (2008) guest appearance. Read more
Here are a handful of interviews from the SAG Awards Media Room featuring Daniel Day-Lewis, Dick Van Dyke, Tina Fey and the cast of Modern Family.
Once again, Ben Affleck gives the best answers in this group of backstage interviews, particularly the first question he's given.
Check them out below! Read more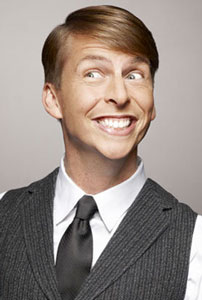 Though a long-time supporting player, comedian Jack McBrayer has since broken through with his starring role on 30 Rock over the last few years.  He's also putting his familiar voice to work voicing Fix-It Felix, Jr. in Disney's latest animated film, the classic arcade game-inspired Wreck-It Ralph. 
McBrayer spoke to NBC New York about his role in the film and about his dedication to becoming a success after years of trying.
While McBrayer has always been working, it's only recently that he has become successful after all of his hard work.  He explains, "I was very hungry right before things came into play. I got my start in Chicago doing Second City, which is where I met Tina Fey. So this is like from 1996 to when 30 Rock started in 2006, between living in Chicago doing Second City, moving to New York, doing the comedy scene there – Conan O'Brien was shooting his show there – and then I moved to Los Angeles. I was still temping and struggling. It was a solid decade. It was ten short years in the making before I finally got a break where I could eat three meals a day. But I was always happy to do the work because I knew what I wanted to do, and I was going to do whatever it took to get there." Read more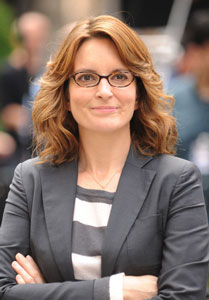 Tina Fey is already preparing herself for what it will be like to stop work on the hit NBC comedy 30 Rock.
"Oh my God, it's going to be horrible," she said.  "For years, I've been doing this joke whenever Jack McBrayer would finish, I would say, 'That's a series wrap for Jack McBrayer,' or 'That's a career wrap for Jack McBrayer.'  And now that's going to be true for all of us."
Fey admits that letting go of playing the character of Liz Lemon will be just as difficult as ending the show's run.  "I keep trying to tell my husband and Robert Carlock [writer and producer of 30 Rock] to be ready," she told Vulture.  "At SNL, you knew at the end of the season you were going to hit a two-week depression.  It's hard to stop.  And this has been a longer run and a harder run in a lot of ways.  I think it's going to be like when people run a marathon and they throw up at the end." Read more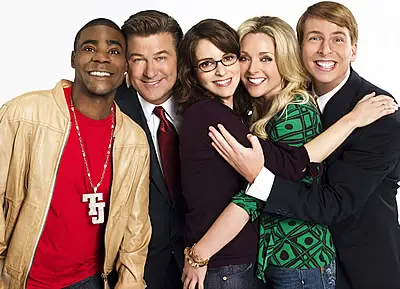 "Next year is our last year of the show," Alec Baldwin said last night at the National Dance Institute fund-raising gala. "Our contracts are expired [in 2012], and Tina is gonna have a big career directing films and writing. She's going to be the next Elaine May. She'll be great."
Baldwin will transition from "30 Rock" to the big screen adaptation of the Broadway hit musical "Rock of Ages", with plans to focus on his resurging film career.
The show will bow at the end of  its sixth season and after three back-to-back Best Comedy Emmy wins, "30 Rock" will exit while still being hailed as one of the all time great comedies.
via nypost.com
Last week's 30 Rock had Tina Fey's 'Liz Lemon' hiring writer 'Abby Flynn' because people were thinking that "TGS With Tracey Jordan," hated women. The actress playing Abby, Cristin Milioti, made a huge splash in that eposide.
She got so much attention for her role, Entertainment Weekly chatted with her. She talked about how she got the part, what the audition process was like and what she was doing before the show.
Milioti says she auditioned for the role and was very excited when she was asked to return for a callback. What she did not expect to find was Tina Fey waiting for her. " They didn't tell me Tina Fey was going to be in the callback, so I walked in and couldn't speak. I cried afterward because I thought I had totally blown it. But she's the nicest woman alive. She was like, "Hi, how are you? I'm Tina." And I'm like "Uhh." Then I read with the casting director and she said, "That was great. Have a great day." And I said, "Uhh." The next day Milioti found herself on the set of one of her favorite shows.
Milioti realizes just how lucky she has been since leaving NYU to pursue her acting career full time. "I do a lot of theater in New York, and I am in Year of the Carnivore, a film that opened the Toronto Film Festival last year. I did a small indie film that's supposed to come out later this year, I Am Ben, and I just did the Nurse Jackie finale, and an episode of The Good Wife early in the season."
Here's some behind the scenes video of the cast of 30 Rock rehearsing tonight's live show.
It's pretty cool to watch Alec Baldwin, Tracy Morgan and Tina Fey go over their scenes with the director.
Are you going to watch?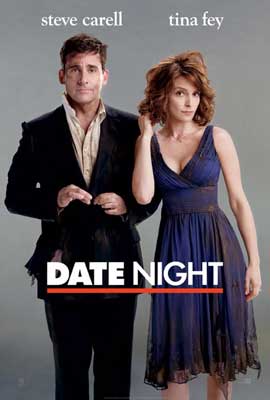 Want the screenplay to Date Night?
Sure you do!
Director: Shawn Levy
Cast: Steve Carell, Tina Fey, Mark Wahlberg
Thanks to Script Collector