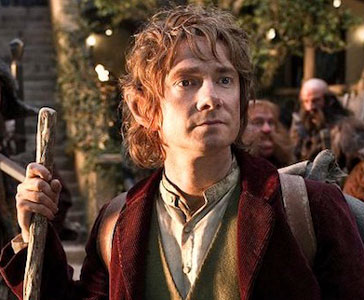 Though Martin Freeman already was a well-known actor for his roles on the original version of The Office and another BBC series, Sherlock, he's certainly more visible and well-known now that The Hobbit: An Unexpected Journey had the biggest December opening weekend in history and shattered box office records all over the world. 
Freeman, who stars as the titular hobbit Bilbo Baggins, had a few challenges with the three-film series, which precedes The Lord of the Rings trilogy.  In a conversation with The New York Times, he reveals what he found most difficult about the role and what helped him in his portrayal.
According to Freeman, the hardest thing to get used to was wearing and walking in the prosthetic hobbit feet.  He explains, "They were quite heavy.  And they were six inches longer than your real feet. So it immediately changes the way you move." Read more
Actor/comedian Billy Connolly doesn't strike me as the type of person who parrot out generic answers to questions about his latest projects (as opposed to, say, Liam Neeson talking about the "character development" in Battleship).  My notion appears to be correct, because in an interview with New York magazine he openly admits that he isn't a fan of J.R.R. Tolkien's writing even though he is appearing in The Hobbit movie series in the key role as the dwarf lord Dain Ironfoot.
But not only does Connolly confess his dislike for Tolkien's writing, he even says he generally dislikes people who are fans of Middle-Earth.  He says, "I've never read The Hobbit. Never.  Never read Lord of the Rings.  I could never read Tolkien. I always found him unreadable … I didn't read [the books], and I normally don't like people who have! The people who love it, they're kind of scary. They talk all this gobbledygook and they think of it as the Holy Grail."  Read more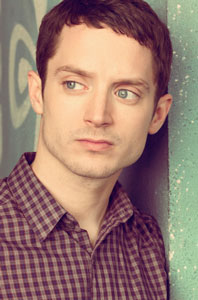 FX's Wilfred is back for it's second season and if you are in love with this series like I am, then you'll agree that it didn't come fast enough. 
Elijah Wood plays Ryan, Wilfred's (Jason Gann) friend and frequent victim on the show and in this Q & A, he chats about the show, keeping his career as diverse as he can and a little film you may have heard of, The Hobbit.
There's a lot of great nuggets of info in here; he talks about the intricacies of working on a show, his career and more. Check it out!
Wilfred airs on Thursdays at 10pm on FX
Wilfred is manipulative and like the anti-Jiminy Cricket.  Why do you think that "Ryan" continues to stay with him despite all the schemes and all the lies?
Elijah Wood: The scheming and the lying, that's a good question.  I think that as much as "Wilfred" cannot entirely be trusted I also think that almost entirely those sorts of schemes and those lies end up in "Ryan" learning something and "Ryan" continuing to grow and advance as a person despite the method for getting him there.  I think deep down "Ryan" has a sense that "Wilfred" does have his best interest at heart, even though his methods aren't exactly to be trusted.  I think he's aware of the fact that he's on a path of self-discovery and a journey to bettering himself , and it's his friend, it's the person that knows him the best, it's the person that understands him the best, again, despite the difficulties present in their relationship sometimes.  It's the person that he can actually rely on and that can truly understand what makes "Ryan" who he is.  Read more