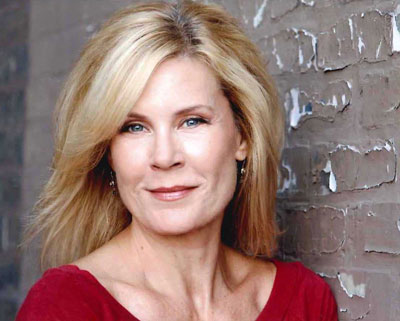 Hollis Resnick is currently touring the country as Mother Superior in the big crowd pleasing new musical, Sister Act.  The show, with a score from Alan Menken/Glenn Slater and Directed by Jerry Zaks, follows the same story line of the Whoopi Goldberg film of the same name except for one major difference, it's now set in the 70′s.
Deloris Van Cartier (Ta'rea Campbell), now a disco diva, witnesses a murder and is put in protective custody in the one place cops are sure she won't be found – a convent.  She's disguised as a nun and finds herself quickly at odds with the uptight Mother Superior (Resnick). She starts to use her disco ways and singing voice to inspire the choir and breathe new life into the church, but in doing so blows her cover. 
Hollis, a big name in the Chicago theater scene, is no stranger to National Tours. You may have seen her in Les Miz, Dirty Rotten Scoundrels or even Thoroughly Modern Millie. When I talked to her about life on the road, she gave me a bit of advice for anyone who is looking to travel with a theater company: Pack light.
In the interview, we talk about the show, her life on the road, why she went back on tour and how she got the part.
Sister Act is currently playing in San Diego till August 4th (click here for tickets). Next up is Costa Mesa, CA. For more information, check out the Sister Act tour website. And, take a look at Hollis' website, hollisresnik.com. Read more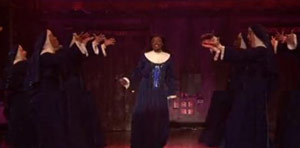 Due to a handful of auditions and going out of town last weekend, I'm a bit backed up on these Late Night with Jimmy Fallon Broadway posts. But, better late than never, right?
The cast of Sister Act performed a medley of songs from the hit show closing out Late Night with Jimmy Fallon's Broadway Week. 
And what a great week it was. Glad to see they did that!
Featuring original music by 8-time Oscar winner Alan Menken (Beauty and the Beast, The Little Mermaid, Little Shop of Horrors), Sister Act, based on the movie of the same name, tells the story of Deloris Van Cartier, a wannabe diva whose life takes a turn when she witnesses a crime and the cops hide her in a convent.
Check it out below. Read more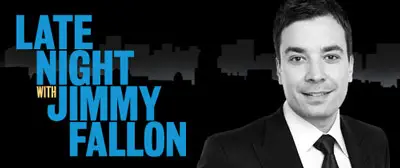 Late Night With Jimmy Fallon kicks off its annual Broadway week tonight with Nick Jonas and the cast of How To Succeed in Business Without Really Trying.
The rest of the week is as follows:
Tuesday: David Alan Grier from The Gershwins' Porgy and Bess
Wednesday: The cast of Ghost The Musical
Thursday: My ex-girlfriend Sutton Foster from Anything Goes
Friday: The cast of Sister Act
The show airs on NBC at 12:35am. I can't stay up that late so I'll definitely be Tivo'ing it. I'll also post each number as it becomes available online. Read more