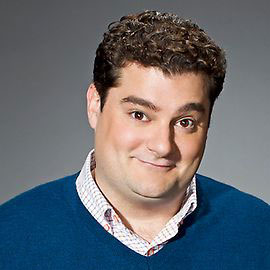 For comedians, the pinnacle of success is a stint on Saturday Night Live. That was exactly Bobby Moynihan's goal for years while he lived in New York tending bar at Pizzeria Uno and honing his improv skills at Upright Citizens Brigade.
It didn't come easy, but after years of working hard in anonymity, the producers of the longtime NBC show finally invited him to audition.
The 36-year-old comedian revealed, "I was absolutely terrified, but elated, because that's all that I've ever wanted to do."
Even though Moynihan was finally stepping into his dream scenario, it was a long road to get there. The actor had a four-hour wait in the dressing room before his audition and a nine-hour wait outside of SNL creator and executive producer Lorne Michael's office. Read more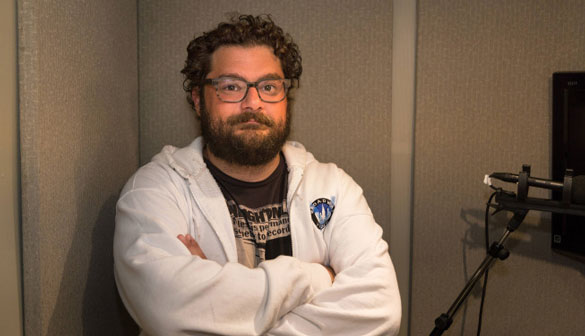 Saturday Night Live star Bobby Moynihan stars as Chozen, a gay white rapper fresh out of prison, in FX's new animated comedy, Chozen.
The show is ridiculous but in the absolute best of ways and Moynihan is hilarious in the part; the voice he uses for the character fits perfectly. When asked in a recent conference call to chat about the show and when someone asked how he came up with the voice, he was almost embarrassed. "I know it sounds weird to say, but it's a voice I've been doing all my life," he said.
In the interview, Moynihan, who was joined by series creator, executive producer, and writer Grant Dekernion, talks about voice work, SNL, writing and being Chozen!
Chozen airs on Mondays at 10:30 p.m. on FX. Read more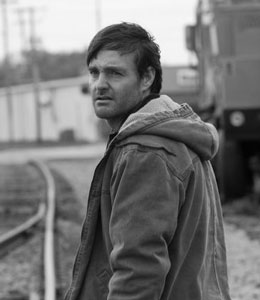 While the movies of 2013 were filled with great performances, perhaps the most surprising was Will Forte's in Nebraska (you thought I was going to say Oprah in The Butler, right? Yeah, right.) When most people think of Forte the first thing that comes to mind is his goofy MacGrubber character from his eight-year stint on Saturday Night Live. But in Alexander Payne's Nebraska, he portrays the straight man opposite his eccentric family, including Bruce Dern as his confused father and June Squibb as his loudmouth mother.
While speaking with The New York Times, Forte admits that he never suspected he'd star in something like Nebraska, and he also talks about learning how to be a dramatic actor on the job. Read more
Have you dated an actress (or actor)? Then you should watch this Saturday Night Live commercial from this weekends show.
24-Hour Energy. Get the energy you need to date an actress.
Check it out below! Read more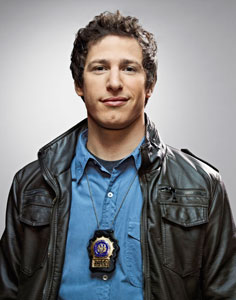 Transitioning from one of late night's most iconic shows to an entertainment career outside the hallowed halls of 30 Rockefeller Plaza can be a bumpy one. For longtime Saturday Night Live cast member Andy Samberg, he decided to take a look at the successful career blueprints from other famous SNL alumni.
He decided to take a page from Parks and Recreation star Amy Poehler's playbook because she smoothly moved from late night to primetime. Even with that map, the 35-year-old comedian wasn't exactly sure what he was going to do next.
He told the New York Times, "I was thinking I was going to be doing more dabbling, and maybe even a little more relaxing." Read more
Kristen Wiig talked to The Hollywood Reporter about her new film, Hateship Loveship, while she was at the Toronto International Film Festival. Joined by the director, Liza Johnson, she talked about the film and why she was "terrified" about her role in the film.
In the interview, she also says that she's never watched herself on Saturday Night Live and hasn't even seen some of her films. "When I'm acting I don't want to think about what I look like," she said. She goes on to say that she doesn't want to be conscious of her looks if she watches herself.
Check it out below! Read more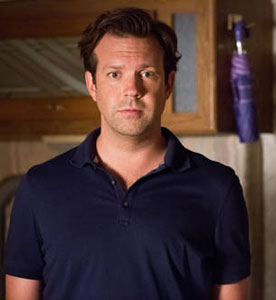 Jason Sudeikis is familiar to most television audiences for his work on Saturday Night Live. After ten years on the show, two years as a writer and eight years as a cast member, the comedian is moving on to other projects.
Sudeikis sat down with actor Michael Keaton for Interview magazine to talk about his style of comedy where he doesn't play the material like it is comedy. He tries to find the inner workings of the character to discover where the comedy emerges.
One of the We're the Millers star's favorite moments to play are the transitional moments. He described his approach to making those moments work on-screen.
Sudeikis shared, "I'm always a fan of those smaller moments. In my head, I sort of go about performing a comedy show like it's not a comedy show. I made the choice to move to Chicago to try Second City because of guys like Scott Adsit, who was on 30 Rock, and Kevin Dorff, who did Conan for years. Those are my heroes, and they were great actors, but they didn't push, in the sense of, "Oh, I get either three little laughs here or I just sort of save it all and I get one big laugh …" Those guys played it real and that's what I liked." Read more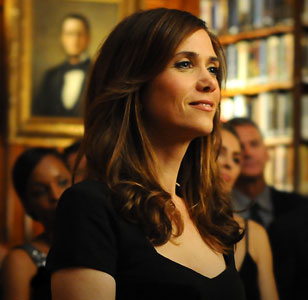 Most people would assume that someone who became a household name on Saturday Night Live would be a confident person.  But Kristen Wiig is more comfortable hiding behind her characters.
"I'm actually not very good at public speaking or talking in a big group—even socially—as myself," she said in an interview with NPR.  "Playing a character is much safer to me.  So getting up and someone telling me to do a monologue as a character, I could talk for 10 minutes.  But if someone told me to get up and be myself and talk, I would have a much harder time with that.
"I think a lot of people assume that you are what you do.  And that happens to me all the time when I do interviews, or even when I just like, go to a dinner.  I think people think I'm going to throw on a wig and start tap-dancing on the table." Read more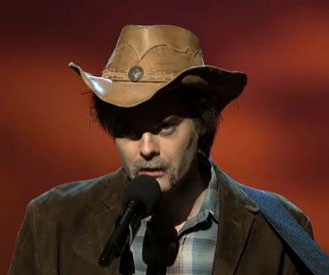 Like most people, I have a soft spot for Saturday Night Live even if it isn't the cultural behemoth that it used to be.  Though I rarely catch it when it airs, I don't especially go out of my way to avoid watching the show unless the guest host is someone who has no business hosting.  These are usually hosts that have zero acting or comedy experience, and it's pretty apparent that the cast has to work extra hard to get something humorous out of them.  I think that perfectly describes Justin Bieber's hosting appearance. 
Though I never saw his episode, reviews were not kind.  In fact, even the cast has made the rare move of openly talking about how bad one particular sketch that never aired was in a behind-the-scenes video from the dress rehearsal.  Called "Song for Daddy," it's particularly awful, and not really because of Bieber himself.  In fact, the funniest part might be when one of the set walls falls on him. Read more
Will Forte made a name for himself starring on Saturday Night Live.  But he's recently made a career change, starring in several independent films like Alexander Payne's Nebraska.
"I'm the straight man in the movie and the part was way out of my comfort zone," he said in an interview with The Wall Street Journal.  "I'm so used to doing improv and wacky absurd characters, so it was weird to be a little more real.  At first I was nervous and intimidated.  But I also felt this odd connection to the character because there are parts of this movie where I feel like I'm acting like myself in my most vulnerable moments."
Forte plays the son of a man who is convinced he has won a million-dollar sweepstakes prize and must drive from Montana to Nebraska to claim his prize.  Bruce Dern stars as the father in the dark comedy. The role is definitely a departure for Forte, and although he might be proud of his work, he's also nervous about people seeing it. Read more