It was just announced that SAG and AFTRA members overwhelmingly voted to approve a merger, creating a new entity, SAG-AFTRA.
SAG members voted 82 percent in favor of the merger while AFTRA members favored the merger with 86 percent, exceeding the 60 percent threshold needed for both unions' membership for passage.
The merger is effective immediately. Read more

The LA Times is reporting that a federal judge has a blocked the request for a injunction that would have temporarily stopped the vote on the merger between SAG and AFTRA.
Ed Harris, Ed Asner and Martin Sheen were among a group of actors who were looking to block the merger. You can see some of their anti-merger videos here. Read more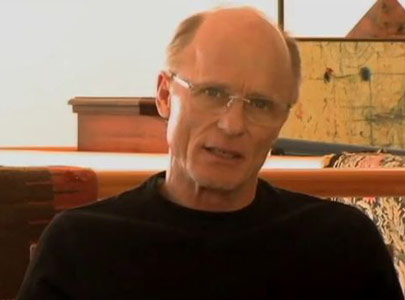 The Vote "No" campaign of this SAG-AFTRA merger isn't as vocal as the "Yes" crowd it seems like. Either that, or I haven't been sent as much of their info. 
I found 3 videos that are against this merger. Longtime SAG member Ed Harris and former SAG President Ed Asner each filmed something showing their opposition and the 3rd video has a handful of recognizable faces urging us to vote "No."
No matter what feel or think, both Harris and Asner do make good points.
Harris wants one union for actors, not a merger with broadcasters and journalists. He doesn't want a "rush to merge".  And while slamming AFTRA, he asks "how will a union that does not solely represent actors increase our leverage with the producers?" He just wants us to ask questions and demand real answers.
I'm not saying I'm against the merger but their arguments (especially Harris') will make you think.
If you missed it, here are some Vote "Yes" videos.
Read more
SAG and AFTRA are trotting out the big guns to get us – the collective 'us' – to vote 'Yes' on the upcoming merger.
George Clooney, Tom Hanks, Robert De Niro, Alec Baldwin and new Academy Award Winner Octavia Spencer are on the flyer that most of us received showing their support for the merger.

Below are videos from the casts of Modern Family, The Office, Hawaii Five-O and a handful more shows in support of the vote.
The ballots are out and on the way to our mailboxes. How are you going to vote?
If you're curious in the opposition, here are some Vote "No" videos.

SAG and AFTRA will be holding an online informational meeting this Wednesday (February 22nd) at 4-6 p.m. PT/7-9 p.m. ET.
This meeting is only open to paid-up SAG and AFTRA members in good standing.
To view the livestream meeting, you have to log into your member account on SAG.org or AFTRA.com to view this livestream event.
If you have questions, email them to oneunion@sagaftra.org or on Twitter at #sagaftra. Read more

If you haven't seen it, the new Sag-Aftra website is up and running at sagaftra.org.
I grabbed a couple of things off the site and posted them here. One is a video stating how the pros of the merger and another is a document with the 4 reasons why we should vote yes for the merger.
I'm for the merger but one thing I'm really concerned about is the fact that we will have TV and Radio Broadcasters voting on matters that concern us specifically. In all of the documents, I haven't seen a single thing written about that. Does that worry you too?
Below is the video and '4 Reasons' flyer.  Read more

Last night, SAG and AFTRA released the merger documents which go into detail all the specifics of the proposed merging of the unions.
The full printed merger documents will be mailed to each voter with the ballot, which will need to be returned before March 30th.
There will also be a new joint website to provide members all the information they'll want to consider before voting. The website will include complete merger details, FAQs, and a comprehensive calendar of events to alert members nationwide to meetings and other opportunities for learning about the plan. They'll be giving that link to us soon.  Read more

Deadline is reporting some new details of the potential SAG and AFTRA merger, including initiation fees, yearly base dues and AFTRA not budging on it's 'open-door' policy.
The new initiation fee for the combined union will be $3,000. Currently, AFTRA's fee is $1,600 with SAG at $2,230.
The base dues – what you pay if you don't work at all or only make the minimum amount – will be $198, or $99 every 6 months most likely.
The worst part of the merger is that AFTRA will not remove it's 'open-door' policy until the merger is complete.  Read more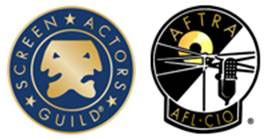 As probably most Daily Actor readers know, getting Screen Actors Guild (SAG) membership — and all its inherent benefits — is a major goal for any up-and-coming actor. American Federation of Television and Radio Arts (AFTRA) membership, however, has been open to anyone willing to pay the initiation fee.
With the impending merger of the two unions, however, actors will no longer to take advantage of the AFTRA open membership policy, and current and future members may have increased fees to worry about.
The Hollywood Reporter reveals that new members of the SAG-AFTRA union will have to fulfill a list of eligibility requirements that are similar to SAG's current policies. Those reported requirements are:  Read more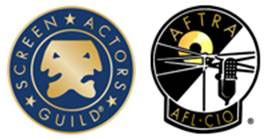 SAG and AFTRA have finally come to terms on a merger package.
The details of the package won't be released until after the prospective board meetings, but I'm betting it'll pass.
I'm waiting to hear how they will separate us from the broadcast/radio people the AFTRA represents, the Global Rule One issue and the fact that AFTRA's membership rules are a million times more lax in joining than SAG's.
"What we have accomplished over the last year is tremendously gratifying. We are confident our members will agree that we have created something we can all be proud of – actors, singers, broadcasters, dancers, voiceover artists, background actors, stuntpersons and all entertainment and media professionals that will be represented by this new union. The consensus process allowed our G1 members to fully discuss, debate and reach agreement on critical provisions that form a strong foundation for a single union that will protect and strengthen the future for all our members," said SAG National President Ken Howard and AFTRA National President Roberta Reardon.
The press release is below.  Read more