Ryan Reynolds  has emerged as one of Hollywood's most sought-after leading men, with two very distinctive recent hit projects that surpassed the $300 million mark at the global box office: the romantic comedy The Proposal, opposite Sandra Bullock, in which he played a guy forced to marry his boss to curtail her deportation, and the fantasy-adventure X-Men Origins: Wolverine, in the role of Deadpool.
In 2011, Reynolds was seen starring in the Universal Pictures comedy The Change-Up and in the title role in DC Comics' Green Lantern. He also recently starred in the mystery thriller Buried, a 2010 Sundance favorite in which his character, Paul Conroy, a contractor working in Iraq, wakes up in a coffin, buried alive after an attack by a group of dissidents. In the cinematically challenging film, Reynolds is the only actor to appear on camera for the duration of the 95-minute run time.
Reynolds recently wrapped production on Universal Pictures' R.I.P.D., which he is starring in and producing.  Read more
Fireflies in the Garden: To an outsider, the Taylors are the very picture of the successful American family: Charles is a tenured professor on track to become university president, son Michael is a prolific and well-known romance novelist, daughter Ryne is poised to enter a prestigious law school, and on the day we are introduced to them, matriarch Lisa will graduate from college — decades after leaving to raise her children. But when a serious accident interrupts the celebration, the far more nuanced reality of this Midwestern family's history and relationships come to light.


Starring: Julia Roberts, Ryan Reynolds, Willem Dafoe, Emily Watson, Carrie-Anne Moss, Cayden Boyd
Director: Dennis Lee
 
In Theaters: October 14, 2011
Ryan Reynolds has had his share of major blockbusters, including The Proposal and X-Men Origins: Wolverine, and with that of course comes tabloid rumors.  No famous actor or actress is seemingly able to avoid them, so Reynolds, who was not only named People's Sexiest Man Alive this year but also went through a divorce from actress Scarlett Johansson, isn't an exception.
Nonetheless, despite his stardom Reynolds tends to avoid the more sordid headlines that his fellow actors have aimed at them, and Reynolds says that's the result of a simple tactic: ignoring them.  He tells USA Today, "That's the thing I learned early on: No matter how preposterous it is, I don't say a word (about tabloid stories), ever. If you start doing it, you have to do it every time. I let it do its thing and watch it come and go. I'm pretty good at not looking at anything."  In other words, to paraphrase the police: what you don't say can't be used against you.
Part of Reynold's strategy involves simply staying out of the spotlight, as the actor is well-known for disappearing off the Hollywood radar in between films.  He explains, "I don't think you need to be in the spotlight that much. The spotlight can be a very stressful place to be. People can unravel. To vanish, to have everyday regular life experiences — it informs your work, it informs everything. It allows you to sustain this a lot longer. This world can be very fleeting. And if you're not cultivating other aspects of your personality, you can be screwed very quickly."
Ryan Reynolds stars in The Change-Up, opening today.
In Green Lantern, actress Blake Lively is starring in her first big-budget franchise film.
Lively admits she was unfamiliar with the comic book series prior to filming. She said that she "actually knew nothing about Green Lantern, and I imagined that nobody else in the world knew anything about Green Lantern. And as soon as I got the role I was quickly humbled about how naïve I was. It's really exciting that I didn't know anything about it because then my nephews don't know anything about it. And to introduce a character to a younger generation, you have a lot more freedom and you're not being compared to all the different incarnations that you've seen before, like the more commonly known superheroes."
The star of The Town and  TV's Gossip Girl, plays Carol Ferris, fighter pilot and girlfriend of Hal Jordan (Ryan Reynolds), had never worked with special effects involving a blue screen but she embraced the experience. "A lot of the stuff we did was with blue screen, and that's very different because I'm used to being in scenes and having a good idea what it's going to look like when the finished product comes out. But to be existing in a world that doesn't even have life until we wrap? That you're shooting for six months and then the movie starts is something very different, and makes it that much more exciting when you see it. Seeing those ten minutes of footage, I now feel like a fan of the movie whether I was in it or not."
via wsj.com
According to the clips below, Green Lantern is about to save us from some hideous looking smoke-like monster (Parallax) and I, for one, can't wait to watch him do it.
Granted, after watching some of these clips, the weapons our G.L. conjures up do seem kind of cheesy (a catapult?) but I'm still crossing my fingers that this movie's gonna rock.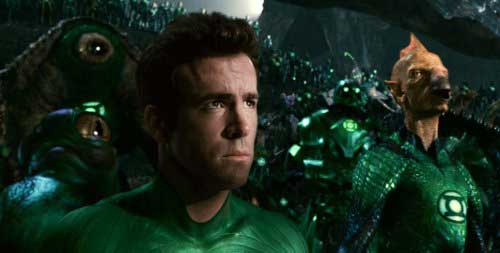 Starring Ryan Reynolds, Blake Lively and Peter Sarsgaard, the film is centers on a test pilot who is given a mystical green ring that bestows him with otherworldly powers, as well as membership into an intergalactic squadron tasked with keeping peace within the universe.
Check them out below!
While on location in South Africa shooting the CIA thriller, Safe House, Interview Magazine hung out with Ryan Reynolds on his day off to talk about his latest films, Green Lantern and The Change-Up.
When, towards the end of the article, he was asked if he had any projects coming up, Reynolds said, "I don't really know what I'm going to do next. I'll meet with some directors via Skype."
Then, he added, "If the camera angle's just right, you can be ferociously masturbating and they have no idea."
And that is why I love Ryan Reynolds.
Read more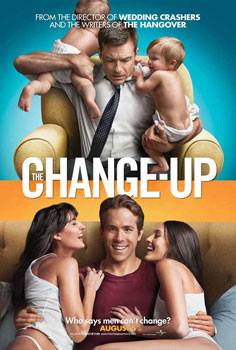 The Change-Up: Envious of each other's lives, an overworked lawyer (Jason Bateman) and his carefree buddy (Ryan Reynolds) awake after a drunken binge and find they have somehow switched bodies.
Director: David Dobkin
Cast: Jason Bateman, Ryan Reynolds, Olivia Wilde, Leslie Mann
Every year, Vanity Fair has what they call a 'Hollywood' issue. I'm not sure what the difference is between that and their normal issues except this has a cooler cover.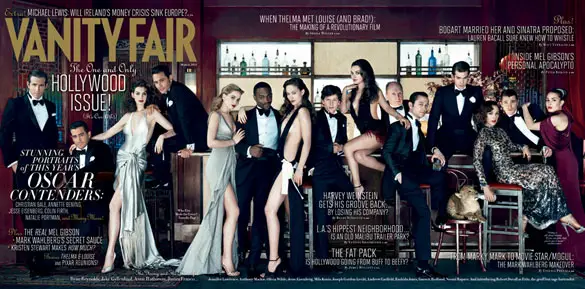 They gathered some of the best talent for the shoot, including Oscar co-hosts Anne Hathaway and James Franco, Ryan Reynolds, Jake Gyllenhaal, Jesse Eisenberg, Mila Kunis, Joseph Gordon-Levitt, Andrew Garfield, Rashida Jones and the great Robert Duvall.
Check out the video below!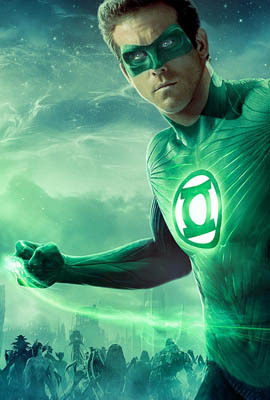 Green Lantern: In a universe as vast as it is mysterious, a small but powerful force has existed for centuries. Protectors of peace and justice, they are called the Green Lantern Corps. A brotherhood of warriors sworn to keep intergalactic order, each Green Lantern wears a ring that grants him superpowers. But when a new enemy called Parallax threatens to destroy the balance of power in the Universe, their fate and the fate of Earth lie in the hands of their newest recruit, the first human ever selected: Hal Jordan. Hal is a gifted and cocky test pilot, but the Green Lanterns have little respect for humans, who have never harnessed the infinite powers of the ring before. But Hal is clearly the missing piece to the puzzle, and along with his determination and willpower, he has one thing no member of the Corps has ever had: humanity. With the encouragement of fellow pilot and childhood sweetheart Carol Ferris (Blake Lively), if Hal can quickly master his new powers and find the courage to overcome his fears, he may prove to be not only the key to defeating Parallax…he will become the greatest Green Lantern of all. from trailers.apple.com
Director: Martin Campbell
Cast: Ryan Reynolds, Blake Lively, Peter Sarsgaard, Mark Strong, Jay O. Sanders, Temuera Morrison, Taika Waititi, Jon Tenney, Angela Bassett, Tim Robbins
In the new film, The Proposal, Sandra Bullock plays the head of a New York publishing empire who wants to marry her long-time assistant, Ryan Reynolds, so she can get her green card.
On the press junket, Reynolds was asked:
What is the key to a good romantic comedy?
"These kinds of comedies are contingent solely on the chemistry between the leads. For me, I was concentrating on setting that kind of vibe early on. The rest is kind of a cakewalk once you get the chemistry down pat. Within the first 45 minutes we had fireworks. You have an innate sense of each other, you can do scenes without even looking at each other, you can sort of feel each other. It really helps, particularly in this type of comedy."
Do they have chemistry? Find out June 19th.