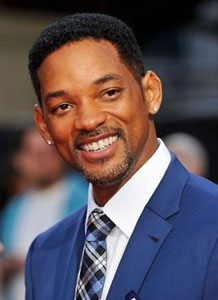 Will Smith won't consider any role that doesn't feature him in the lead. This movie star attitude actually cost him the lead role in the Oscar-winning film, Django Unchained.
Smith told Entertainment Weekly, "Django wasn't the lead, so it was like, I need to be the lead.  The other character was the lead!"  The actor is referring to the bounty hunter character, Dr. King Schultz, as the role that appeared to have a bigger part in the story.  Funnily enough, the role (played by Christoph Waltz) was actually submitted to the Academy Awards as a supporting role, and Jamie Foxx (who ended up playing Django) was submitted as Best Actor.
Smith claimed he tried to convince writer/director Quentin Tarantino to make Django more central to the plot.  "I was like, 'No, Quentin, please, I need to kill the bad guy!'"  But despite turning down the role, Smith's career is still trucking along, including the upcoming summer release of After Earth, a sci-fi film he made with this son, Jaden. Read more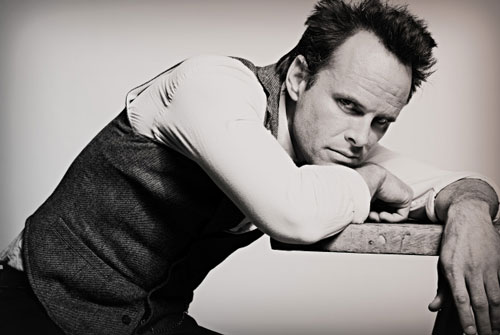 How great is Justified? The hit FX show has one of the best casts' on television and with Season 4, it just keeps gets better and better.
Starring Timothy Olyphant as Deputy U.S. Marshal Raylan Givens and Walton Goggins as Boyd Crowder, Justified is laying the groundwork for a memorable season finale. And I can't wait.
I've liked Goggins for a long time. The guy is such a good actor and watching his work on the show and in recent films like Django Unchained and Lincoln is always a treat. Plus, he's always been forthcoming about his life as an actor and how at times it's been difficult and that honesty is so refreshing.
Goggins recently participated in a conference call last week and as usual, getting to talk with him was a blast. In the interview below, he talks about working with the cast on Justified, acting and what he learned from Quentin Tarantino on Django Unchained.
Justified airs on Tuesdays at 10pm on FX Read more
Quentin Tarantino, Best Original Screenplay winner for Django Unchained
This is only a portion of his speech but I loved what he said about casting and the only reason his movies will be remembered 50 years from now is because of the characters and how they come alive because of the actors.
Speech: "Boy oh, boy, you know I've been saying things like I want to thank the actors for what they've done when it comes to my script. But it's not just an easy thing to say. It really is why I'm standing here. I actually think if people are like knowing about my movies 30 or 50 years from now it's gonna be because of the characters that I created. And I really only got one chance to get it right. I have to cast the right people to make those characters come alive and hopefully live for a long time. And, boy, this time did I do it."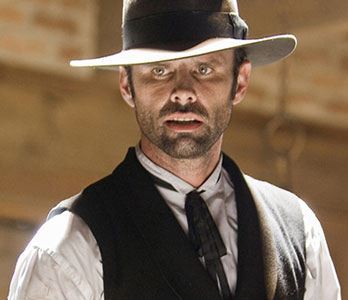 Walton Goggins is best known for playing bad guys, like Justified's Boyd Crowder and The Shield's Shane Vendrell, but the actor doesn't want everyone to think he's some sort of criminal.
"Well, hopefully I don't have to prove it, because I don't think I'm a terrible person.  So hopefully it just takes a couple of minutes talking to me to see that I'm not that guy," the actor said.
Goggins (with arguably one of the best names in show biz right now) is currently appearing in Quentin Tarantino's Django Unchained.  Although Goggins hadn't worked with the famous director before, he developed a method in order to get acquainted with Tarantino's set.
"Whenever you show up on a set where you haven't been from the beginning—at least myself—I'm kind of quiet," Goggins told Interview.  "I just watch the politics and how everything unfolds.  It's kind of like going to a new high school.  You want to see who everyone is before you introduce yourself, really, to kind of make friends.  I think any smart person does that in social situations.  So I just kind of watched, and listened." Read more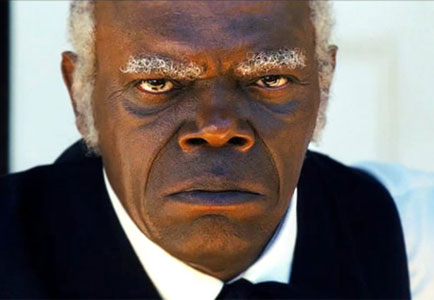 Samuel L. Jackson continues his long association with director Quentin Tarantino with a major role in Django Unchained.  Jackson plays Stephen, the head slave on the plantation known as Candieland.  A Tarantino film on its own is often a source of controversy, but the controversy surrounding Django Unchained is heightened because it deals with slavery.  Naturally, since Stephen is a slave, one would expect to feel compassion for him.  However, instead Tarantino and Jackson have created a paradox not seen in film for decades — a villainous slave. Jackson spoke to The Los Angeles Times about the issues surrounding the role.
Though Jackson generally doesn't really look his age — he just turned 64 in December — Stephen looks all of those years plus more.  When asked if this is the type of appearance one can expect in future Jackson roles, he replies with a laugh, "No, it's not. At least, I hope it's not. Quentin and I wanted to give Stephen a certain look — we wanted him to appear like the most ancient slave in the place. Which he is. But we also wanted him to seem strong and smart. He looks feeble, but there's also something else there." Read more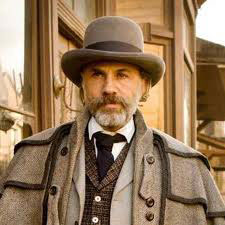 The incredible Christoph Waltz is a great example of how there are incredibly talented international actors that just need a single high-profile performance to break through to English-speaking audiences. 
Waltz has been acting, mostly in German television roles, since the late 1970s, but he didn't become a familiar face to Americans until his Oscar-winning performance in Quentin Tarantino's Inglourious Basterds.  Waltz has since reteamed with Tarantino for Django Unchained as the bounty hunter Dr. King Shultz, and he's a main reason why the western is one of the best films of the year.  Waltz spoke to Moviefone about becoming an "overnight sensation" after thirty years of hard work.
Of course, a German in a western might seem like a strange fit at first.  On the reason why the German Dr. Shultz would be in the antebellum South, Waltz says, "Quentin has a detailed biography before he sets out to write the story. But he doesn't burden me with it because he wants me to come up with my own ideas."  He also points out that there was a significant German presence in the United States during the eighteenth century, with German being one of the most widely-spoken languages after English. Read more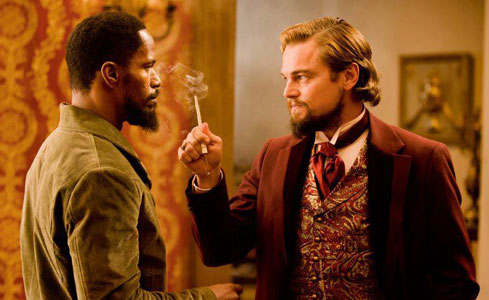 Django Unchained: Set in the South two years before the Civil War, DJANGO UNCHAINED stars Academy Award-winner Jamie Foxx as Django, a slave whose brutal history with his former owners lands him face-to-face with German-born bounty hunter Dr. King Schultz (Academy Award-winner Christoph Waltz). Schultz is on the trail of the murderous Brittle brothers, and only Django can lead him to his bounty. The unorthodox Schultz acquires Django with a promise to free him upon the capture of the Brittles — dead or alive. Success leads Schultz to free Django, though the two men choose not to go their separate ways. Instead, Schultz seeks out the South's most wanted criminals with Django by his side. Honing vital hunting skills, Django remains focused on one goal: finding and rescuing Broomhilda (Kerry Washington), the wife he lost to the slave trade long ago. Django and Schultz's search ultimately leads them to Calvin Candie (Academy Award-nominee Leonardo DiCaprio), the proprietor of "Candyland," an infamous plantation. Exploring the compound under false pretenses, Django and Schultz arouse the suspicion of Stephen (Academy Award-nominee Samuel L. Jackson), Candie's trusted house slave. Their moves are marked, and a treacherous organization closes in on them. If Django and Schultz are to escape with Broomhilda, they must choose between independence and solidarity, between sacrifice and survival… '
Written and Directed by: Quentin Tarantino
Cast: Jamie Foxx, Leonard DiCaprio, Christopher Waltz, Samuel L. Jackson and Kerry Washington
In Theaters: December 25th  Read more
On Brad Pitt's southern accent:
"For the most part when we were on set he would stay in character. It was like, 'Why drop the accent when you don't have to?' And I have always liked it when actors do that.
On Pitt staying in character:
"He'd get into Aldo's mindset and stay there. He could be Brad and make a Brad joke but it was always in Aldo's dialect. Aldo is more crude than Brad. So that allowed Brad to go all the way with that. It was wonderful as a writer to be confronted by my character all day, and to talk to him and ask questions."
Brad Pitt recently said that he faintly remembers agreeing to star in Inglourious Basterds.
"Quentin came to visit some time at the end of the summer, we talked about backstory, we talked about movies – I get up the next morning and see five empty bottles of wine right on the floor, five, and something that resembles a smoking apparatus – I don't know what that was about – and apparently I had agreed to do this film."
Robert De Niro was such a big pain during the making of the 1997 movie "Jackie Brown" that then-Miramax chief Harvey Weinstein had to calm down director Quentin Tarantino. Click to listen to the actual phone conversation!