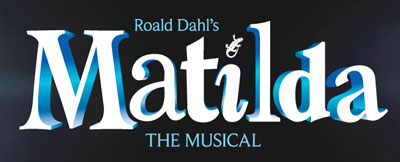 Matilda the Musical will be holding an open call for the role of 'Matilda' in New York City on Sunday, September 30th at Pearl Studios (519 Eighth Avenue, 12th Floor, between 35th and 36th streets). 
Check-in begins at 10:00 AM in Studio C on a first come / first serve basis.  Auditions will begin at 11:00 AM.
Producers are seeking 8-10 year old girls who are 4'4 or under. Matilda should be a strong singer and confident speaker with a good understanding of text and intelligent approach to acting. She should look like the runt of the litter. However, she is extremely bright, fearless and focused, and able to speak assertively. Read more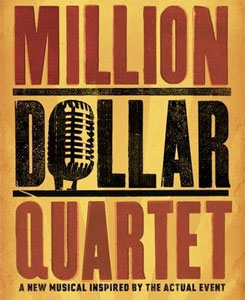 MILLION DOLLAR QUARTET, the hit musical with productions in New York, Chicago and touring across North America, is launching a national casting search seeking musicians/actors for the roles of Elvis Presley, Johnny Cash, Jerry Lee Lewis, and Carl Perkins for future replacements and understudies for the Chicago and touring productions.
Open casting calls will be held in the following cities:
LAS VEGAS, NV – Thursday, June 14 (11 AM – 3 PM) at BackStage Dance Studio II (3425 BackStage Blvd).
LOS ANGELES, CA – Sunday, June 24 (11 AM – 3 PM) at Screenland Studios (10501 Burbank Blvd in North Hollywood).
AUSTIN, TX – Wednesday, June 27 (11 AM – 3 PM) at the Long Center for the Performing Arts (701 West Riverside Drive).
Candidates should prepare a song that was made famous by one of the four members of the MILLION DOLLAR QUARTET and they must be able to accompany themselves on acoustic guitar, electric guitar, or piano. Acting experience is not essential, but candidates must be able to convincingly portray the characters. Candidates for Elvis Presley, Johnny Cash, or Carl Perkins should bring their own guitar (acoustic or electric). A piano will be on site for anyone auditioning for the role of Jerry Lee Lewis. Read more
The producer and director of The Hangover are casting unknown actors for their new Warner Brothers film.
You must be over 18, be able to play 18 and be a U.S. Resident.
Submissions are free and must be received by May 16th!