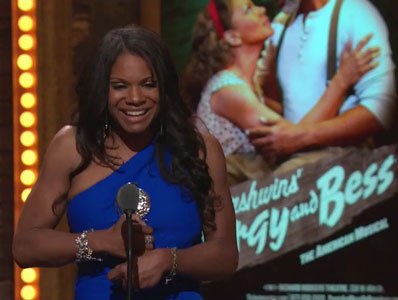 Here are all of the acting award speeches and speeches from the Best Play and Musical's from last night's Tony Awards.
They were all incredibly heartfelt but my favorites were from Steve Kazee, Audra McDonald and James Corden. If you didn't watch the show last night and don't have a lot of time on your hands, at least watch those 3.
You can also see Hugh Jackman get his Special Tony Award and Mike Nichols receive his much deserved award for Best Direction of a Play for Death of a Salesman.
Check them all out below! Read more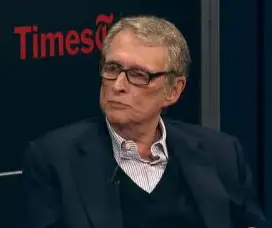 Here is something I just learned: Mike Nichols has an EGOT. He's got 4 Emmy's, a Grammy, an Oscar and 8 Tony's. I wonder if he has a big gold chain like Tracy Jordan has on 30 Rock? If he did, I don't think I could like another human more.
In this Times Talks video, brought to us by The New York Times, he talks about his current Broadway show Death of a Salesman, The Graduate, improvising, his film career and more. It's over an hour long but it's fantastic.
When talking about Salesman, he says that he always knew that he wanted to direct the show and knew he wanted to do it with star Philip Seymour Hoffman. But, it took a while for 'Phil' as he calls him, to face it because it's 'not fun to do [the role]. Hoffman talks about that in this post.  Read more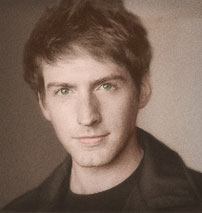 One of the current most acclaimed — and most successful — shows on Broadway is Death of a Salesman, starring Philip Seymour Hoffman as Willy Loman and directed by Mike Nichols. 
Playing Bernard, the initially nebbish son of Loman's neighbor Charley who grows into a successful lawyer, is Fran Kranz, best known for starring in most of Joss Whedon's projects, including the upcoming The Cabin in the Woods. 
For most actors, getting a role in this limited production of Death of a Salesman might have been a dream come true, so how did Kranz get cast?  He tells Theater Mania, "My agent called to tell me about this production and so I flew back to New York from Los Angeles to audition. My first instinct was to read for Happy; but I was told Mike Nichols only wanted to see me as Bernard. As it happens, Finn Wittrock auditioned the same day for Happy, and the casting director ran right after him when he was done. So I thought, 'if they want you, they're going to chase you.' They didn't chase me. Well, I actually made it to the elevator when they caught me and asked me to come back and read for Scott Rudin. And then I got the part the next morning." Read more
Elizabeth Taylor, film icon and classic movie star of more than 50 films, famous for her violet colored eyes, a goddess of the silver screen,  a woman with a personal life as exciting and dramatic as any of her films, passed away Wednesday at age 79.
Her publicist, Sally Morrison said her four children were with when she died of congestive heart failure at Cedars-Sinai Medical Center, where she had been hospitalized for about six weeks.
Taylor's son, Michael Wilding said in a statement, ""My mother was an extraordinary woman who lived life to the fullest, with great passion, humor, and love. We know, quite simply, that the world is a better place for Mom having lived in it. Her legacy will never fade, her spirit will always be with us, and her love will live forever in our hearts."
Director Mike Nichols recalls his "Virginia Woolf" star, "The shock of Elizabeth was not only her beauty. It was her generosity. Her giant laugh. Her vitality, whether tackling a complex scene on film or where we would all have dinner until dawn. She is singular and indelible on film and in our hearts."
Beyond Taylor's legendary beauty, fame and strength, she possessed extraordinary grace, and of the three Academy Awards she received, one was especially meaningful to her: the one for her humanitarian work. Taylor was a valiant defender of the gay community and those afflicted with AIDS, decades before much was known about the disease. She spoke openly of the need to support the people stricken by AIDS and the need for fund raising in order to finance research for a cure.