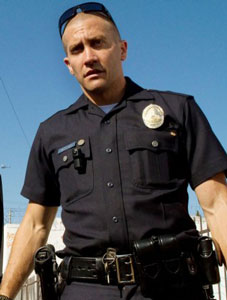 Jake Gyllenhaal took his role as a police officer in End of Watch extremely seriously, getting hands-on training and experience for his part.
Gyllenhaal shot his own scenes with a handheld camera every day for the first person point-of-view for the film.  "We went on ride-alongs for five months, two to three times a week with the LAPD and sheriff's department and Inglewood PD," the actor told Moviefone. 
"We would work with them from about 4 p.m. to about four or five in the morning.  Then we did tactical training about two or three times a week with live ammunition and training exercises, then fight training almost every morning with [director] Dave Ayer's best friend, who has a dojo, getting the crap beat out of us by 14 to 20-year-old kids," he said.  "That coupled with rehearsing on our time off and just spending time with [costar] Mike [Pena] out of work and getting to know each other." Read more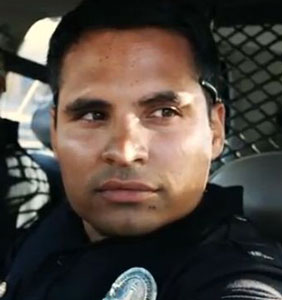 Michael Pena thinks Hollywood is finally starting to diversify. 
The Latino actor, who was cast alongside Jake Gyllenhaal in the cop drama End of Watch, tells Movieline that "the script was written for actors like Jake Gyllenhaal and me—a Latin dude. It had to be a Latin dude, there is so much Latin [material] in it.  Ten years ago, I don't know if that would have been the case.  I don't know if it would have been so easy to do."
Pena, who has appeared in films like Crash, Million Dollar Baby, and The Lincoln Lawyer, could definitely relate to a character familiar with rough neighborhoods.  "I never wanted to be in a gang," he said.  "I didn't want to follow anybody's orders.  I thought of myself as an individual ever since I was little.  I grew up in the ghetto, and the thing is when there were problems, I knew when to get away.  But police go to the problems.  I didn't do that growing up." Read more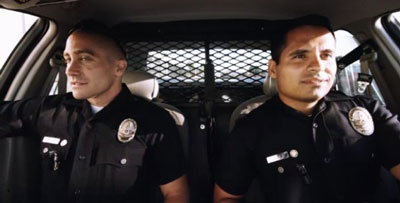 End of Watch: Two young Los Angeles police officers, Taylor (Gyllenhaal) and Zavala (Pena) patrol the city's meanest streets of south central Los Angeles. Giving the story a gripping, first-person immediacy, the action unfolds entirely through footage from the handheld HD cameras of the police officers, gang members, surveillance cameras, and citizens caught in the line of fire to create a riveting portrait of the city's darkest, most violent corners, the cops who risk their lives there every day, and the price they and their families are forced to pay.
Writer/Director: David Ayer
Cast: Jake Gyllenhaal, Michael Pena, Anna Kendrick, Natalie Martinez, America Ferrera
In Theaters: September 28th  Read more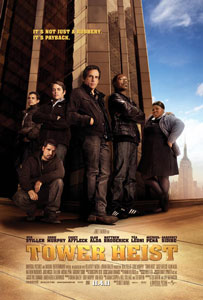 Tower Heist: After the workers at a luxury Central Park condominium discover the penthouse billionaire has stolen their retirement, they plot the ultimate revenge: a heist to reclaim what he took from them.
Director: Brett Ratner
Cast: Ben Stiller, Eddie Murphy,  Casey Affleck,  Alan Alda, Matthew Broderick, Judd Hirsch, Téa Leoni, Michael Pena, Gabourey Sidibe, Nina Arianda
In Theaters: November 4th, 2011
Here are  3 clips from Everything Must Go starring Will Ferrell, Christopher Jordan Wallace, Rebecca Hall and Michael Pena.  The film is about an alcoholic Nick Halsey (Ferrell) who relapses, causing him to lose his wife and his job. At his lowest point, he holds a yard sale on his front lawn in an attempt to start over.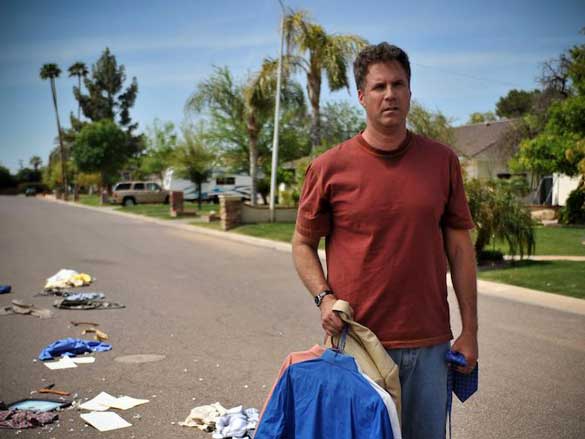 It opens this weekend.
The Green Hornet: Britt Reid is the son of LA's most prominent and respected media magnate and perfectly happy to maintain a directionless existence on the party scene — until his father mysteriously dies, leaving Britt his vast media empire. Striking an unlikely friendship with one of his father's more industrious and inventive employees, Kato, they see their chance to do something meaningful for the first time in their lives: fight crime. But in order to do this, they decide to become criminals themselves — protecting the law by breaking it, Britt becomes the vigilante The Green Hornet as he and Kato hit the streets.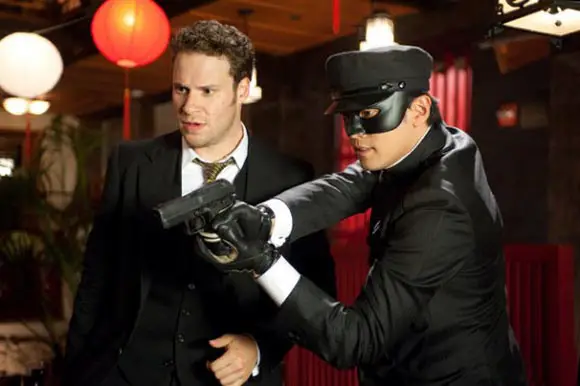 Starring: Seth Rogen, Cameron Diaz, Jay Chou, Christoph Waltz and Michael Pena
Directed by: Michel Gondry
January 14th, 2011