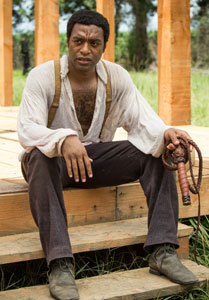 12 Years a Slave: Chiwetel Ejiofor stars as Solomon Northup, the New York State citizen who was kidnapped and made to work on a plantation in New Orleans in the 1800s.
Steve McQueen (Hunger) directs from a script he co-wrote with John Ridley, based in part by Northup's memoir. Michael Fassbender, Brad Pitt, Benedict Cumberbatch, Sarah Paulson, and Paul Giamatti co-star. Read more
12 Years A Slave is excellent and Chiwetel Ejiofor is fantastic as Solomon Northrup, the free man who is kidnapped and sold back into slavery.  I can't recommend this film enough.
In this quick featurette, Ejifor talks about his emotional journey that went on while filming. Also, Michael Fassbender and Alfre Woodard are among the cast members interviewed who praise his work in the film.
Check it out below! Read more
As an actor, preparation for any role can require a great deal of research, analysis, and identification of character objectives. Many of these processes are greatly tied to an emotional outcome, as emotions and feelings are connected to any event in a person(or character)'s life.
However, there are exceptions to the average emotion-driven member of a story.
In Ridley Scott's new scifi thriller, Prometheus, Michael Fassbender conquered an entirely different kind of character.
Fassbender recently chatted with Time Magazine to discuss his transformation into "David," a new breed of android. Read more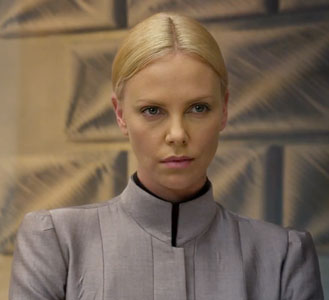 Charlize Theron is starring in the highly anticipated sci-fi film, Prometheus, as Meredith Vickers and when speaking to Collider, she talked about working on the film and collaborating with Ridley Scott and co-stars Michael Fassbender and Guy Pearce.
She said, "I always have a good time because God, I mean, we're just a bunch of kids who never got to grow up, and now we're playing on a spaceship.  How can you not enjoy that, you know?  So yeah, I had a great time making this film." Read more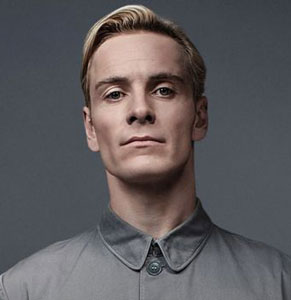 A couple of years a go, Michael Fassbender was a relatively unknown actor. However, a whole spectrum of performances in recent movies like Inglourious Basterds, Jane Eyre, and X-Men: First Class changed all that. Ridley Scott's new highly anticipated movie, Prometheus, has Fassbender playing an entirely different kind of role: an android named David.
Fassbender recently discussed his unique characterization for "David" in an interview with Collider.
Fassbender explained that he did not go his normal "route" for developing his character. "I watched Blade Runner and I looked at the replicants. [I] looked at Sean Young. There was something in her character, a quality that I kind of liked for David, this longing for something or some sort of a soul at play there, a sort of vacancy also, a sort of vacant element." Fassbender went on to explain how 2001: A Space Odyssey inspires quite a bit of his character, as well. "I don't know exactly what, I just knew there was a quality that I liked … Hal from 2001." Fassbender also mentions that "Peter O'Toole's character of Lawrence [of Arabia]" was in "the mixture," as well. Read more
Michael Fassbender is an actor who most people weren't aware of in 2010, but by the end of 2011 his name and his naked body were the talk of the town.  
In a revealing interview with GQ, Fassbender talks about his early experiences breaking into acting and how he has coped with his fame post-Shame.
Fassbender explains that he more-or-less fell into acting while he was looking for a way to express himself.  He says, "As a teenager, you're searching for something that fits for you. I was pretty average at most things. I was just looking for something that I could relate to and perhaps excel in myself."
His professional career started with a number of lows.  After being cast in the HBO World War II mini-series Band of Brothers, the film shoot lasted for nine months.  Those nine months, however, did not amount to much screen time for Fassbender, who says,"Blink and you'll miss me." 
He lived in Los Angeles during the following months and struggled in his auditions.  He says, "I wasn't blowing them away in the audition room, that's for sure.  I just didn't feel settled or comfortable or confident." Read more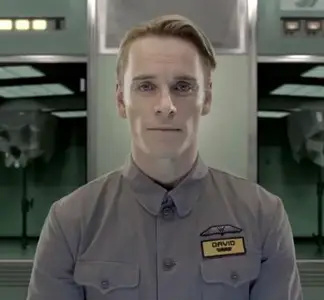 This viral video for Ridley Scott's Prometheus is just outstanding.
Why?
Because of Michael Fassbender.
Watch the video and be mesmerized by his performance. I've watched it twice now and he's just perfect.
In the film, Fassbender plays David an android who "can do almost anything that can be asked of me," he says in the video.
The movie also stars Noomi Rapace, Charlize Theron, Idris Elba, Guy Pearce and Ben Foster.
Read more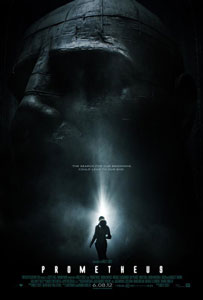 I was at WonderCon this past weekend and by far, this trailer and the panel for Prometheus was the hot news of the weekend.
So, it figures I was stuck in interviews while it was happening. But as with most Con's, the trailer was released soon after. And it looks great!
Below is the trailer from this weekend and the shorter IMAX version.
Synopsis: Ridley Scott, director of "Alien" and "Blade Runner," returns to the genre he helped define. With PROMETHEUS, he creates a groundbreaking mythology, in which a team of explorers discover a clue to the origins of mankind on Earth, leading them on a thrilling journey to the darkest corners of the universe. There, they must fight a terrifying battle to save the future of the human race.
Director: Ridley Scott

Cast: Noomi Rapace, Michael Fassbender, Guy Pearce, Idris Elba, Logan Marshall-Green, Charlize Theron

Writers: Damon Lindelof, John Spaihts
In theaters: June 8th Read more
Though I love movies enough to spend my free time writing about them (though the comped tickets and free popcorn helps), I tend to find the drama surrounding who was "snubbed" by various award shows — particularly the Oscars — far more interesting than the award shows themselves. 
Still, though legendary Oscar-winner George C. Scott once called the ceremony " a goddamn meat parade," the Oscars are still very important to those who are nominated — and often those who are not.  One notable filmmaker speaking out is Steve McQueen (not the macho icon who himself was nominated for an Oscar), the British writer/director of Shame, who has a theory why his film's lead actor, Michael Fassbender, was not nominated for Best Actor. Read more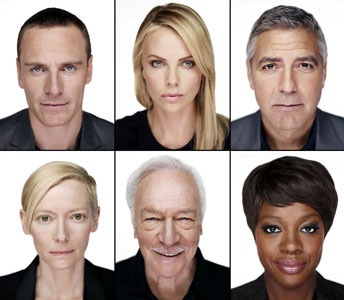 Well, Newsweek got 3 out of 6 right.
In anticipation of today's Academy Award nominations, the magazine gathered George Clooney, Charlize Theron, Michael Fassbender, Viola Davis, Christopher Plummer and Tilda Swinton- all possible contenders – together for a frank and at times hilarious conversation.
As you know, Clooney, Davis and Plummer got the good news today but that doesn't take away from the performances Fassbender, Theron and Swinton did this year.
There are 4 videos and they're all worth watching. You can see Fassbender do his Quentin Tarantino impression, Theron do a South African accent and Clooney will make you laugh.
Best line is from Viola Davis though: "Acting is about problem solving. I don't have a method. I don't have a way of working. It changes with every project."
Check it out below!  Read more