It's a given that some actors will be personally affected by the roles they play, and for thirty-four year old Shame actor Michael Fassbender, portraying his character Brandon, a sex addict, was no different.
Discussing the dynamics of his alter ego in the Steve McQueen directed picture with Moviefone, Fassbender says there was a time when he thought he was going a little "loopy" after immersing himself in the world of such a troubled individual.
Trying to get inside and channel what he calls a "lonely soul", the X Men: First Class star also went on to explain that he made it a point not to dwell on his character in Shame, stepping away from being pulled in by such a wildly complicated character. 
Fassbender's role has since scored him rave reviews and piqued the interests of some well regarded directors in the movie industry.  Fassbender is now off and running, working on a few other projects.  The Jane Eyre performer is currently juggling both Haywire, a Steven Soderbergh directed black ops action thriller, and Prometheus from Ridley Scott.  Read more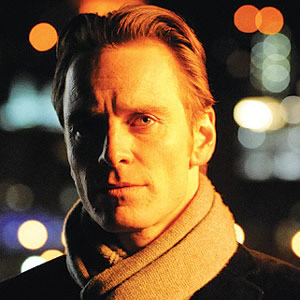 Gah! I have still yet to see Shame.
Michael Fassbender's been on a tear with some great roles this year and this is one of the films that I've been eagerly waiting for. Fassbender stars as a man who avoids intimacy with women but has no problem feeding his desire with a compulsive addiction to sex.
In this video from FOX, Fassbender discusses how conversations with real life sexual addicts shaped his character and ultimately, his portrayal, how he and Director Steve McQueen created the backstory and more.
Michael Fassbender, who stars as Magneto in "X-Men: First Class", talked to NPR recently about why he decided to take on the role made famous by Sir Ian McKellen.
"I was looking to do a studio film," he said. "What really intrigued me about this particular one was that you're dealing with the villain, if you like, in the piece as somebody that's very ambivalent and there's a lot of complexity to him. And there is cause for his feelings and his actions. Whether or not you agree with them is another thing. That's much more entertaining me for as an actor and much more entertaining for me as an audience member."
He also talked about research, not only for Magneto, but on all his roles: "Well, for me, it's always something that I will do. If there isn't a biography available that's my job to go away and write it. And what is great about this is there was just such a wealth of information. I mean, I was really spoiled."
The actor had to adapt to special effects and embrace situations like stopping a nuclear missile in mid-flight. He says, "You just have to really kind of throw yourself into it and I say, you know, sort of unleash the sort of nine-year-old within and just enjoy it. You know, and if you don't fully commit to these things then you really are going to have egg on your face, I think."