Michael Caine, who just turned 80, has spent his career turning out memorable roles in classic films.  He's filled his resume with supporting roles because it challenged him more.  But he doesn't ever forget how lucky he's been to last in Hollywood this long.
"I've been very fortunate because I spent my life doing something that I love doing so much, I used to do it for nothing," he said in an interview with NPR.  "So you can't have a better life than that."
Caine hasn't always considered himself a lead actor, and he often prefers to take on strong, but smaller roles. "I think where that comes from is my background of repertory, where I did a play a week," he said.  "One week I'd be the lord, the next week I'd be the butler.  For me, the performance was always playing different people.  And so when I got older, was no longer the romantic leading movie star, it became more and more interesting for me, the characters I played, you know?" Read more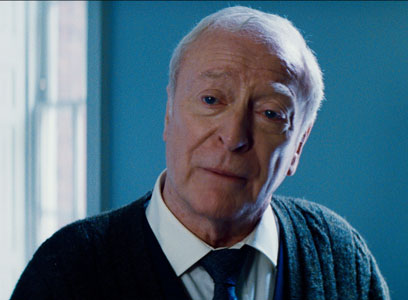 Michael Caine, a two-time Academy Award® winner, has appeared in more than 100 films in a career spanning over half a century.
He first played the role of Bruce Wayne's loyal butler, Alfred, in the 2005 hit, Batman Begins, which also marked his first collaboration with director Christopher Nolan. He returned to the part in the 2008 blockbuster The Dark Knight. The Dark Knight Rises marks Caine's fifth collaboration with Nolan. He has also acted under Nolan's direction in The Prestige, for which he won a London Film Critics' Circle Award for Best Supporting Actor, and 2010's most talked-about film, Inception.
Caine's upcoming films include Louis Leterrier's thriller Now You See Me, with Morgan Freeman, and Mr. Morgan's Last Love, based on the novel La Douceur Assassine by Françoise Dorner, in which he plays the title role under the direction of Sandra Nettelbeck. Read more
Sir Michael Caine will turn eighty next year, yet he still makes a habit of appearing in two or three films every year.  He's not known for turning down work, and he hardly takes a break from acting.  But considering what happened when he took a break on the set of Now You See Me (also starring Mark Ruffalo, Woody Harrelson, Jesse Eisenberg and Morgan Freeman), he might be onto something with his "no break" policy.
The Dark Knight Rises actor was in his dressing room, which was in the attic of an old New Orleans theater, and fell asleep for what he intended to be a quick nap.  The staff figured that Caine had left for the evening and locked up the theater for the night — trapping the Oscar-winner in the attic — which had no electricity! Read more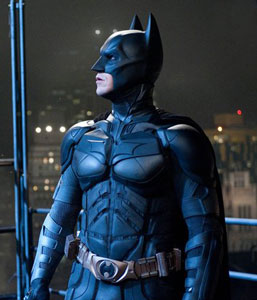 The latest trailer for The Dark Knight Rises was released last night and it looks appropriately moody, dark and I, for one, can't wait to see it.
The Dark Knight Rises: As Batman deals with his new status as a wanted vigilante, he must also contend with two new enemies, Bane and Catwoman.
Director: Christopher Nolan
Cast: Christian Bale, Michael Caine, Gary Oldman, Morgan Freeman, Anne Hathaway, Joseph Gordon-Levitt
In Theaters: July 20th Read more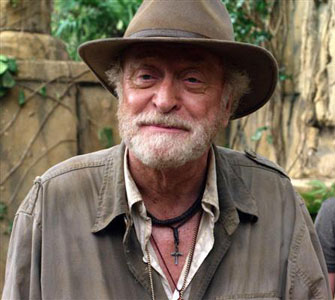 Sir Michael Caine, now in his late seventies, is rather famous for not turning roles down, even if the role is, well, terrible. 
In fact, one of his most infamous roles is the lead in Jaws IV: The Revenge (he would later reportedly remark, "I have never seen it, but by all accounts it is terrible. However, I have seen the house that it built, and it is terrific!"). 
So while his appearance in Journey 2: The Mysterious Island won't win him his third Oscar, Caine explains to the Chicago Sun-Times that he took the role not only because he simply loves acting, but also so his grandchildren could finally know what their grandfather does for a living.
Caine has one reason for his constant appearances in movies: he loves to act.  He explains that his amateur roots paved the way for feeling like he has spent decades in his dream job, saying, "I'm lucky that I started out as an amateur actor. Amateur means you do something because you love it. I've been doing something and getting well paid for it for decades, and it's something I used to do for pleasure."  Showing his wit, he adds, "Wait, I'm making myself sound like a hooker." Read more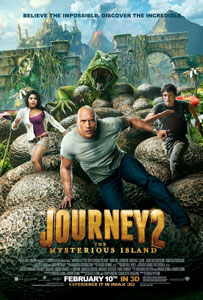 I know this is just the trailer but the CGI stinks. Check out when Dwayne Johnson picks up the mini-elephant, the cast rides bee's and… you know, just watch it. It's BAD.
Journey 2: The Mysterious Island: Sean Anderson (Josh Hutcherson, reprising his role from the first film) receives a coded distress signal from a mysterious island where no island should exist. It's a place of strange life forms, mountains of gold, deadly volcanoes, and more than one astonishing secret. Unable to stop him from going, Sean's new stepfather, Hank (Dwayne Johnson), joins the quest. Together with a helicopter pilot (Luis Guzman) and his beautiful, strong-willed daughter (Vanessa Hudgens), they set out to find the island, rescue its lone inhabitant and escape before seismic shockwaves force the island under the sea and bury its treasures forever. courtesy of trailers.apple.com
Director: Brad Peyton
Cast: Dwayne Johnson, Michael Caine, Josh Hutcherson, Luis Guzman, Vanessa Hudgens, Kristin Davis
In Theaters: February 10th, 2012
Read more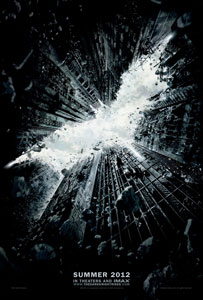 The Dark Knight Rises: As Batman deals with his new status as a wanted vigilante, Dr. Hugo Strange, a villainous psychiatrist, concocts a plan to destroy him and become the new Batman.
Director: Christopher Nolan
Cast: Christian Bale, Morgan Freeman, Tom Hardy, Anne Hathaway, Michael Caine, Gary Oldman
Michael Caine's new film, Is Anybody There?, which opened Friday, has the actor playing a magician named Clarence who finds himself in a retirement home run by the parents of a young boy obsessed with ghosts.
Here he talks about retiring, working with kids and whether or not acting gets any easier.
Q. Is an actor a kind of magician?

A. You're putting on a show. You're trying to be a success, you're trying to be a hit.

Q. Is it harder or easier working with a child actor?

A. It was very easy working with Bill because I don't regard him as a child actor. I regard him as an actor who's a child. The difference is you feel absolute confidence in him. You don't feel he's a child. You can depend on him. He's quite extraordinary. Of course, he'd never been in the theater. He'd only been in an amateur dramatic society. So he didn't have any theatrical baggage to get rid of. He's a natural little boy. . . . He was absolutely essential. If we'd gotten the wrong child, the movie would have gone in the toilet.

Q. Are there enough parts for septuagenarians?

A. Fewer parts. But it doesn't matter. It's just quality I'm looking for. It's so much harder for older actresses [than it is for actors] getting parts. In 18 months, I've found two leading parts in scripts that I wanted to do. That's extremely fortunate for me.

Q. Could you ever imagine retiring?

A. No, and I'll tell you why. I think the movies retire you. With me, for instance, when I did "Is Anybody There?" I waited a year to do that. It was 18 months before I did another film, "Harry Brown." If one doesn't turn up I'll be retired. If the scripts don't come, I won't do another movie. But there won't be any fanfare or anything grand. And if the scripts are there, I keep working. I just try to find a better part and make myself better all the time. It's sort of my hobby now. It's how I choose to spend my time.

Q. For decades, you were the hardest-working star in Hollywood. You kept turning out the movies. So has that changed?

A. Oh yeah, that's long gone. I'm the laziest one in Hollywood now.

Q. Is it liberating not to have to play a standard leading man role?

A. Oh, sure, it's absolutely fine. You don't have to worry how you look. In fact, the worse you look the better. You don't get made up in the morning, you get made down. You come in and look like rubbish, and they say you don't look bad enough.

Q. Does acting get easier with age or harder?

A. With my sort of cantankerousing, it gets easier to do. It gets easy to do what you're doing. Then I go and ball it up by making it difficult for myself. I try to play parts that are entirely different from me and entirely different from the ones I did before. Having played this mad old magician in "Is Anybody There?" in my next one I play a tough old marine.
Another Michael Caine post – who woulda thunk?
This is a good interview but if you want the Cliff's Notes version skip to the 15 minute mark. There he talks about acting and his thoughts on rehearsing. Really interesting.
Michael Caine had a few thoughts about retiring from acting. Here is why he won't retire…or why he will. Either way, it sounds like its no big deal to him.
"I don't think you ever retire from films — films retire you," he says. "Sometimes, if you're unfortunate, after your first film. What happens is you say 'I'm going to retire.' And then someone turns up and gives you this script. So you're not retiring."
"I don't have my next movie and I'm not looking for one. But someone will give me a script possibly and I'll work again. If someone doesn't give me a script that I want to do, I'll retire. But there' won't be a great announcement or fanfare of trumpets. I just won't do anything. I'll stay at home and do what I always do, which is cooking, gardening and writing."
Even though he is 76, I dont think Michael Caine will be slowing down anytime soon.