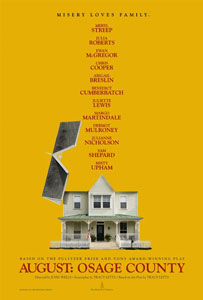 August: Osage County tells the dark, hilarious and deeply touching story of the strong-willed women of the Weston family, whose lives have diverged until a family crisis brings them back to the Midwest house they grew up in, and to the dysfunctional woman who raised them.
Letts' play made its Broadway debut in December 2007 after premiering at Chicago's legendary Steppenwolf Theatre earlier that year. It continued with a successful international run. Read more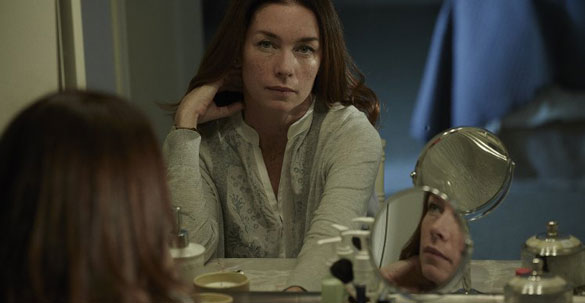 While Meryl Streep and Julia Roberts are getting most of the awards recognition for August: Osage County, it's fair to say that neither role would've been as impressive if they hadn't had another great performance in the film to play off of — Ivy Weston, portrayed by Julianne Nicholson. Nicholson's character is Roberts' character's sister and Streep's character's daughter, so Ivy plays a central role in the family feuds that make up the story of the movie. Because she is not normally an actress in lead roles, Nicholson spoke to Reuters about what she found difficult about the role and why she hopes her next project will be something completely different. Read more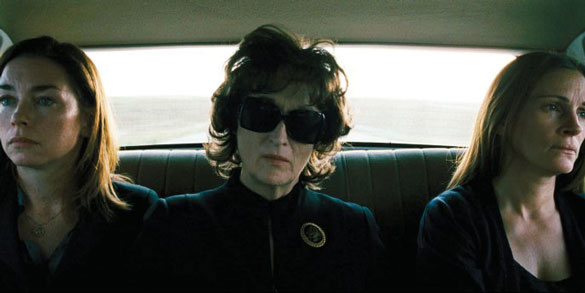 One of the films currently gunning for an Oscar nomination is August: Osage County starring Meryl Streep and Julia Roberts in the dysfunctional family drama. Actress Julianne Nicholson, who plays Roberts and Juliette Lewis' younger sister with a shocking secret, the role was a chance to shine alongside some of Hollywood's heaviest hitters. Read more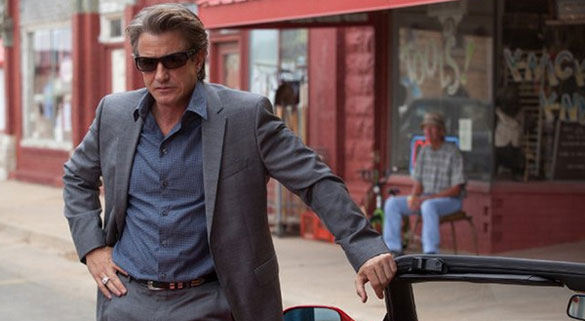 Dermot Mulroney's strong turn in August: Osage County will surprise many moviegoing audiences who are accustomed to seeing the actor in romantic comedies. In his latest film, he plays Juliette Lewis' fiancé who has a lot of swagger and flash, but also a bit of darkness.
The 50-year-old star talked to Interview about his heavy-hitting role in the Oscar-hopeful film about his genre preferences—comedy or drama. Read more
I think just about any actor would love to pick the brain of Meryl Streep, who is widely recognized as one of the best actresses of all time. 
Benedict Cumberbatch admits that he approached Streep on the set of August: Osage County, which is due out later this year, to ask her about how she would approach a multi-layered character like his Star Trek Into Darkness villain John Harrison.  Unfortunately, Streep didn't have much advice for him — but as he tells New York magazine, that was oddly exactly what he was hoping for! Read more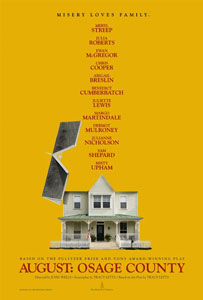 August Osage County: A look at the lives of the strong-willed women of the Weston family, whose paths have diverged until a family crisis brings them back to the Midwest house they grew up in, and to the dysfunctional woman who raised them.
Starring Meryl Streep, Julia Roberts, Margo Martindale, Sam Shepard, Chris Cooper, Benedict Cumberbatch, Ewan McGregor, Juliette Lewis, Abigail Breslin, Dermot Mulroney Read more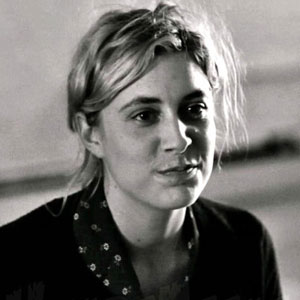 Most actors — no matter how successful — likely have played some role that they're not exactly proud of for various reasons.  Maybe it had to do the with the quality of the film, or they did something embarrassing in it, or maybe it was a commercial for an awkward product (nobody really wants to be the smelly person in a deodorant commercial, right?)  When it comes to indie star Greta Gerwig, she has gone through phases of regretting some of her past films — particularly when the offers weren't coming in.
Gerwig admits that she has changing perceptions on her past work, and some films she previously regretted she no longer does.  She explains, "I've never worked on anything that I haven't in some way enjoyed. I've gone through times where I regretted movies that I now don't regret. I was naked in lots of stuff for a while. And it was like, 'Why have I been naked in everything, and I'm a whore, and everybody thinks I'm a softcore porn star.' I was so ashamed. I remember going through all these like great actresses, like Cate Blanchett's never been naked, Meryl Streep's never been naked… Even when people would present me with like, 'Well, Kate Winslet was naked,' I was like, in a period piece! Now I don't feel ashamed of it. So much of it is based on where you are as a person." Read more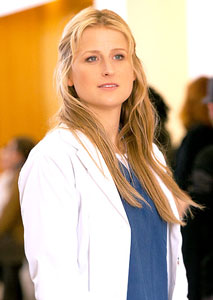 Mamie Gummer knows what it's like to be accused of getting parts just because she has a famous parent (her mom just happens to be Meryl Streep).  But Gummer notes that she wasn't given any special treatment in landing her new role in the CW series, Emily Owens, MD.
"For most people starting out, it's really tough," Gummer told USA Today.  "But it was the one thing I always loved to do.  Nothing can prepare you for the reality of the business side of it and what that life really entails.  I've seen it firsthand but my mom's experience, for as long as I've known her, has been pretty extraordinary.  She's had a lot of choices.  I don't think I could possibly be compared to her.  We look and sound alike.  But I can't get too hung up on that.  That would make anyone crazy." Read more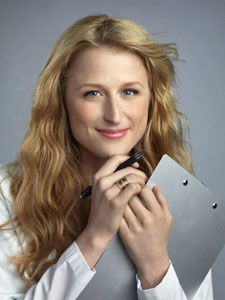 These days there's more to launching a new show than merely showing up for the premiere.  In the case of Mamie Gummer, star of The CW's new Emily Owens, MD, appearances at Fashion Week are also key.
"This whole idea of making appearances, it's become a business," Gummer told The New York Times.  "You're vying for people's focus and attention at a time when it seems anybody can get a little bit of fame."
Bumble Ward, Executive Vice President for Publicity at 20th Century Fox, admitted that being present in the fashion world is "all part of the game.  It's no longer, sadly, good enough to just be a brilliant actress.  It's not just about the movie, but what kind of double cuff is on your wrist." Read more
In recent years, Bradley Cooper has become one of Hollywood's most successful leading men. Despite this, there was a time when not getting work was a normal part of life for Cooper. Scott Huver with NBC 4 New York reported on Cooper's start in the industry, rejection, and subsequent success as an actor.
For many actors, auditioning, with no results, is a standard part of starting an acting career. In the beginning, it was no different for Cooper. "When I first started auditioning, I didn't realize – and I'm not even kidding – that you actually could book a job. I remember like after a week, I was hanging out with my friends and yeah, I got a couple callbacks. That was a very successful weekend because I always had another job." Read more