The cast of the Tony-nominated Broadway show Matilda the Musical performed the song 'Naughty and Revolting Children' on Good Morning, America yesterday morning.
Every one I've talked too who's seen the show has loved it. Old, young, male and female, they can't stop raving about it.
Check it out! Read more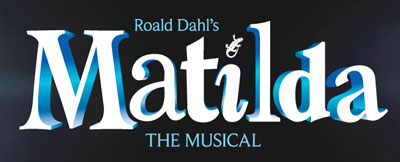 Matilda the Musical will be holding an open call for the role of 'Matilda' in New York City on Sunday, September 30th at Pearl Studios (519 Eighth Avenue, 12th Floor, between 35th and 36th streets). 
Check-in begins at 10:00 AM in Studio C on a first come / first serve basis.  Auditions will begin at 11:00 AM.
Producers are seeking 8-10 year old girls who are 4'4 or under. Matilda should be a strong singer and confident speaker with a good understanding of text and intelligent approach to acting. She should look like the runt of the litter. However, she is extremely bright, fearless and focused, and able to speak assertively. Read more