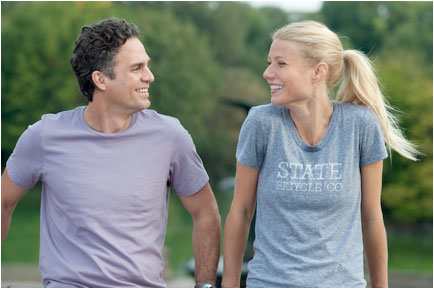 Thanks For Sharing: From Academy Award®-nominated screenwriter and first-time director Stuart Blumberg (THE KIDS ARE ALL RIGHT), THANKS FOR SHARING is a sharply comic and deeply moving look at a new kind of modern family, as a group of friends in recovery learns to face life together with heart, humor and humility.
Academy Award-nominee Mark Ruffalo, Academy Award-winner Tim Robbins and Broadway star Josh Gad ("The Book of Mormon") anchor a stellar ensemble that includes Academy Award-winner Gwyneth Paltrow and Pink in her first film role. 
In Theaters: September 20th Read more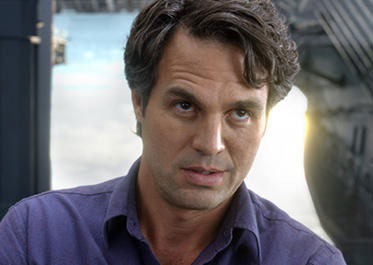 Mark Ruffalo is the third actor to take on playing the Incredible Hulk, after Eric Bana and Edward Norton.  But Ruffalo has already been receiving great reviews for The Avengers, which will be released on Friday. 
In an interview with MTV.com, Ruffalo said, "It was very daunting.  I've never had a part so harshly reviewed before I even shot a single frame of film. The fanboys had a lot to say about it—granted, they had a great deal of care about this part and a lot of sentimentality as well, as do I, growing up on it."
Ruffalo noted that he has some advantages over the other two actors who played the role before him.  He said, "There have been other great performances as Banner.  The only real edge that I had was that the technology had changed so much since that last movie that I actually got to play the Hulk." Read more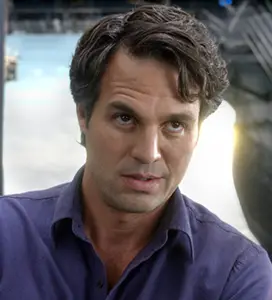 When the world goes to see The Avengers on May 4 (and there is a good chance that it'll be more popular than The Hunger Games), one of the Marvel superheroes will look a bit different: The Hulk. 
But by now audiences should be used to seeing the Hulk's human alter ego, Dr. Bruce Banner, look differently.  After all, Mark Ruffalo, who plays Banner in The Avengers, is the third actor in ten years to take on the role after Eric Bana (2003′s Hulk) and Ed Norton (2008′s The Incredible Hulk).
At The Avengers premiere, Ruffalo talked about how he managed stepping into the Hulk's purple pants. Read more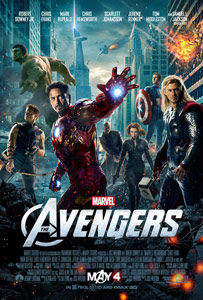 The Avengers: Marvel Studios presents in association with Paramount Pictures "Marvel's The Avengers"–the Super Hero team up of a lifetime, featuring iconic Marvel Super Heroes Iron Man, The Incredible Hulk, Thor, Captain America, Hawkeye and Black Widow. When an unexpected enemy emerges that threatens global safety and security, Nick Fury, Director of the international peacekeeping agency known as S.H.I.E.L.D., finds himself in need of a team to pull the world back from the brink of disaster. Spanning the globe, a daring recruitment effort begins. Starring Robert Downey Jr., Chris Evans, Mark Ruffalo, Chris Hemsworth, Scarlett Johansson, Jeremy Renner and Samuel L. Jackson, and directed by Joss Whedon, "Marvel's The Avengers" is based on the ever-popular Marvel comic book series "The Avengers," first published in 1963 and a comics institution ever since. Prepare yourself for an exciting event movie, packed with action and spectacular special effects, when "Marvel's The Avengers" assemble in summer 2012. In "Marvel's The Avengers," superheroes team up to pull the world back from the brink of disaster when an unexpected enemy threatens global security.
Writer/Director: Joss Whedon
Cast: Robert Downey Jr., Chris Evans, Mark Ruffalo, Chris Hemsworth, Scarlett Johansson, Jeremy Renner, Tom Hiddleston, Stellan Skarsgård , Samuel L. Jackson
In Theaters: Not freaking soon enough. May 4th, 2012 Read more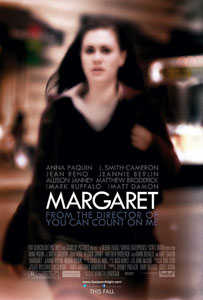 Margaret: Margaret is a 17-year-old New York City high-school student who feels certain that she inadvertently played a role in a traffic accident that has claimed a woman's life. In her attempts to set things right she meets with opposition at every step. Torn apart with frustration, she begins emotionally brutalizing her family, her friends, her teachers, and most of all, herself. She has been confronted quite unexpectedly with a basic truth: that her youthful ideals are on a collision course against the realities and compromises of the adult world. courtesy of trailers.apple.com
Writer/Director: Kenneth Lonergan
Cast: Anna Paquin, Matt Damon, Mark Ruffalo, J. Smith-Cameron, Matthew Broderick, Jean Reno
In Theaters: September 30th, 2011
Read more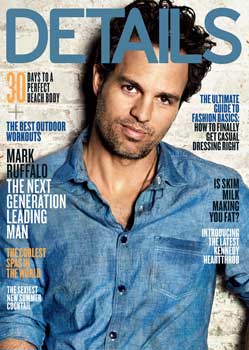 In 2009, Mark Ruffalo decided he had had enough of the Hollywood machine, and he walked away from acting.
"I'd had it with L.A.," he told Details magazine. "And I really had it with the business side of acting, the machinery of it all.  You're an artist, but then all of a sudden you're a product at the same time, and there's this company that's sprung up around you.  I got depressed.  I was losing my love for it. So I said, 'I'm done.' I fired everybody and moved my family to Callicoon, NY. I had to make a radical move. "The Kids Are All Right" was my swan song.  I didn't know what I was doing next."
Ruffalo says it is far from easy to make it in the acting business. "It was brutal.  The years are stripping away, but when you talk to anyone from home, you're saying something like 'Well, I'm just working on my craft right now, when the truth is that I can't get a f***ing job because no one will hire me. It was humiliating."
The draw to acting is a strong one, Ruffalo says, and while sitting in the audience at Sundance, watching "The Kids Are All Right" make its debut he says, "watching everyone's jaded, super cool Hollywood identities melt into the communal experience of filmmaking and storytelling.  It reminded me: I'm an actor, and my whole life has been geared towards being an actor."
Ruffalo also shares his thoughts on motion-capture acting:  "It's the absolute perfect marriage because it relies on your imagination, your ability to project outside of yourself, to be the watcher and the watched.  A stage actor has to be able to do that, because you're telling the story with your body as much as your face and voice."
via details.com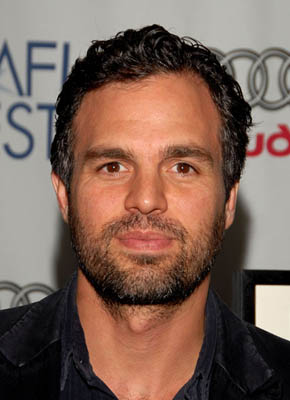 It's been a whirlwind 24 hours for Mark Ruffalo after being nominated for his first Oscar as Best Supporting Actor in The Kids Are All Right.
Speakeasy talked with the actor about his acting style and how he's going to handle the next month.
Your gave a very low-key performance in "The Kids Are All Right." Are those harder to do than big showy roles?
They're certainly harder to be seen for, you know. I'm pleasantly surprised that I was included in the list. My work tends to be a little more low-key. I don't see myself as an Oscar contender generally because of that. I'm completely blown away and so grateful that I am being considered and people have taken notice of it.
What's the key to handling awards season hoopla?
I don't know. One thing I know is I've been doing this for 20 years and it's taken me 20 to get here. In another 20, I may be dead. I've been really trying to enjoy it and soak it up and really be grateful for it. It's easy to be cynical about these things. But I've been in the trenches long enough and on the outside long enough that you have to enjoy it when it comes along.
For the full interview, click here
The Oscar nominations came out this morning and the actors are out giving their thoughts. Here's some of the better videos and quotes of the bunch.
If you were only to watch 2, I recommend watching the Colin Firth video followed by James Franco. Franco chides Meredith Vieira for almost telling Colin Firth that he was going to win Best Actor. Pretty funny!

The Hollywood Reporter gathered some incredible actors for another one of their fantastic roundtable interviews.
James Franco, Ryan Gosling, Colin Firth, Mark Ruffalo, Jesse Eisenberg and Robert Duvall talk about their careers, how they got stared in acting and so many more things. There are 3 clips but you really should watch the whole video (at the end of this post). It's over an hour-long but I promise you, you'll love every minute of it.
In this clip, Jesse Eisenberg talks about how he would do 50 takes on for a scene in The Social Network and only like 2 of them. And keep an eye on Duvall in the beginning. He's totally not paying attention. But then he takes over the clip and rocks, basically saying that 50 takes is ridiculous.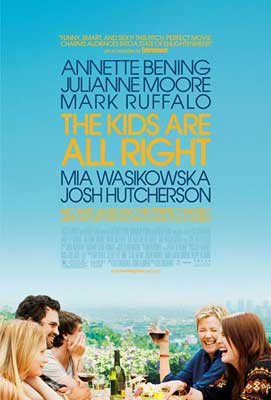 Want the screenplay to The Kids Are All Right?
Sure you do!
Director: Lisa Cholodenko
Cast: Annette Bening, Julianne Moore, Mark Ruffalo, Mia Wasikowska, Josh Hutcherson