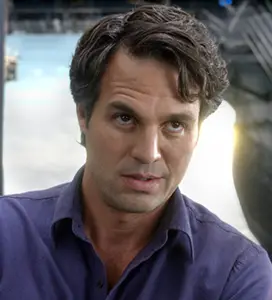 When the world goes to see The Avengers on May 4 (and there is a good chance that it'll be more popular than The Hunger Games), one of the Marvel superheroes will look a bit different: The Hulk. 
But by now audiences should be used to seeing the Hulk's human alter ego, Dr. Bruce Banner, look differently.  After all, Mark Ruffalo, who plays Banner in The Avengers, is the third actor in ten years to take on the role after Eric Bana (2003′s Hulk) and Ed Norton (2008′s The Incredible Hulk).
At The Avengers premiere, Ruffalo talked about how he managed stepping into the Hulk's purple pants. Read more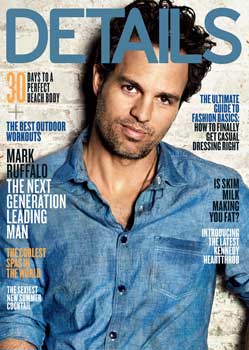 In 2009, Mark Ruffalo decided he had had enough of the Hollywood machine, and he walked away from acting.
"I'd had it with L.A.," he told Details magazine. "And I really had it with the business side of acting, the machinery of it all.  You're an artist, but then all of a sudden you're a product at the same time, and there's this company that's sprung up around you.  I got depressed.  I was losing my love for it. So I said, 'I'm done.' I fired everybody and moved my family to Callicoon, NY. I had to make a radical move. "The Kids Are All Right" was my swan song.  I didn't know what I was doing next."
Ruffalo says it is far from easy to make it in the acting business. "It was brutal.  The years are stripping away, but when you talk to anyone from home, you're saying something like 'Well, I'm just working on my craft right now, when the truth is that I can't get a f***ing job because no one will hire me. It was humiliating."
The draw to acting is a strong one, Ruffalo says, and while sitting in the audience at Sundance, watching "The Kids Are All Right" make its debut he says, "watching everyone's jaded, super cool Hollywood identities melt into the communal experience of filmmaking and storytelling.  It reminded me: I'm an actor, and my whole life has been geared towards being an actor."
Ruffalo also shares his thoughts on motion-capture acting:  "It's the absolute perfect marriage because it relies on your imagination, your ability to project outside of yourself, to be the watcher and the watched.  A stage actor has to be able to do that, because you're telling the story with your body as much as your face and voice."
via details.com