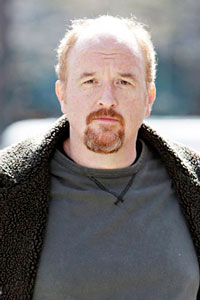 So there's good news and bad news for fans of the Emmy-winning comedy Louie, which comedian Louis C.K. not only writes but stars in.  The good news?  There will be a season 4.  The bad news?  It won't begin airing until spring 2014 at the earliest.  Louis C.K. revealed this news to reporters several days after the third season finale aired and while he is on a lengthy national standup tour.
Louis C.K. explained that he is taking the break primarily to recharge his creative batteries.  He says, "The last three seasons have been this surge of fun and work and stories, and it's been great to share all this stuff, and I want to keep going.  I want the show to keep getting better. That's my goal, and I don't want it to be making the doughnuts. I want it to keep being something that comes from somewhere fun and important, and I want it to stay funny. It's a luxury that I asked for, which is more time to create Season 4."  FX, the channel that airs Louie, had no issue with granting Louis C.K. a break from producing the series. Read more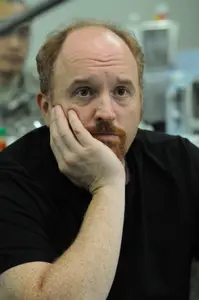 Comedian Louis C.K. won an Emmy as part of the writing staff of The Chris Rock Show back in 1999, and though he's been nominated for several since he has come up empty handed. 
This year he has his best chance at getting another after receiving seven nominations: three as an actor, writer, and director of his FX series Louie, and four for writing, directing and editing his comedy special Live at the Beacon Theater (with another nomination for Outstanding Special Class Program for the special).
While Louis C.K.'s name might appear on all of the nominations, he is quick to point out that working on Louie is a collaborative experience, saying, "I think the directing nomination, I can share that with the whole show, because the directing is a culmination of people — you can't direct by yourself. You can write something and if people [mess] it up, it can still be good. And the same with acting — you can act well on a [lousy] show. But if everybody working on the show isn't great, the director can't fix it." Read more