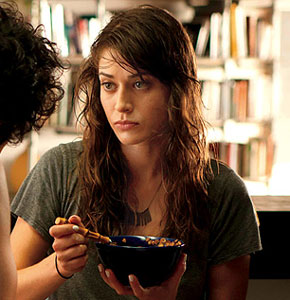 Lizzy Caplan is such a good actress that you might actually believe she's just like the roles she plays—a somewhat nerdy lawyer on New Girl, a druggie in the film Bachelorette.  But the comedienne is just adept at "finding some similarities between myself and the characters, even if it's the tiniest thing."
Caplan told Interview Magazine that "the True Blood character was probably the biggest departure for me, because I'm the opposite of like a vegan hippie chick.  I can't, I can't even.  But, in comedy roles I gravitate towards broken girls, and so I can definitely draw some real-life experiences."
In Caplan's new project, the television series Masters of Sex, the actress has taken on a role that is the complete opposite of her own personality.  "The show I'm doing next, Masters of Sex, is a drama and takes place in the '50s and that is very, very unlike me, how she behaves, there's a lot of space between her and me in real life," Caplan noted.  "It's about Masters and Johnson, the sex researchers in the '50s.  It's their story and their research, but their actual story, I'm very curious to see if people think that we are stretching the truth because the insane stuff in our show is true." Read more
These days it seems like indie actress Lizzy Caplan is popping up everywhere, from her new movie, Bachelorette, to a guest stint on New Girl.  The actress also has two upcoming projects: the film 3,2,1…Frankie Go Boom and the TV series, Masters of Sex.
Caplan admits she was drawn to Frankie because "I needed a job!  That was definitely part of it."  But the paycheck wasn't the only reason she wanted to do another indie.  She also added, "I read the script and really fell in love with it and really wanted to go after it because I thought it was so strange and yet so funny.  Just real laughs when reading a script are difficult to come by.  And I also thought it would be a very challenging character because even though for the second half of the movie she's pretty straight and sweet, those first early scenes, I knew would be something that would terrify me right before he yelled 'Action.'  And that's the kind of stuff I seek out." Read more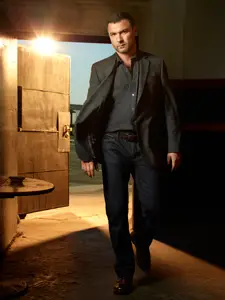 Showtime has picked up two new series, Ray Donovan and Masters of Sex, that will start to air in 2013.
Ray Donovan, a one-hour drama starring Emmy® and Golden Globe® Award nominee Liev Schreiber, and Masters of Sex, a one-hour drama starring Emmy and BAFTA Award nominee Michael Sheen and Lizzy Caplan, have both received 12 episode orders and will both film in Los Angeles for air in 2013. Read more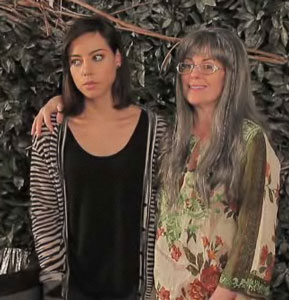 If any actress is looking to "make it," then look no further than the Home for Actresses run by Megan Mullally.
In this new Funny or Die video, Mullally as 'Peggy', doles out her expert advice on how to become and in-demand actress to the likes of Lake Bell, Casey Wilson, Aubrey Plaza, Lizzy Caplan, Michaele Watkins and Ellie Kemper. 
Well, not Ellie Kemper. Kemper is a "doughnut hole" and "has no edge," Peggy tells us.
Check it out below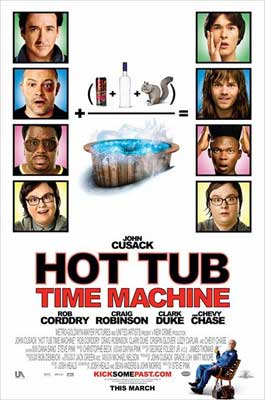 Want the screenplay to Hot Tub Time Machine?
Sure you do!
Director: Steve Pink
Cast: John Cusack, Lizzy Caplan, Chevy Chase, Rob Corddry, Clark Duke, Craig Robinson, Crispin Glover
Thanks to Script Collector