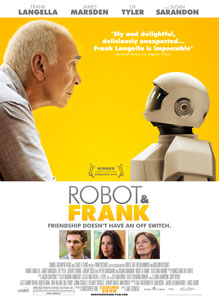 Robot & Frank: The feature film debut of commercial director Jake Schreier, was a festival favorite at the 2012 Sundance Film Festival where it world premiered and was co-winner of the Alfred P. Sloan Feature Film Prize. 
Set in the near future, Frank, a retired cat burglar, has two grown kids who are concerned he can no longer live alone.  They are tempted to place him in a nursing home until Frank's son chooses a different option: against the old man's wishes, he buys Frank a walking, talking humanoid robot programmed to improve his physical and mental health. What follows is an often hilarious and somewhat heartbreaking story about finding friends and family in the most unexpected places.
Starring: Frank Langella, James Marsden, Liv Tyler, Susan Sarandon, Peter Sarsgaard, Jeremy Sisto
Director: Jake Schreier
In Theaters: August 24th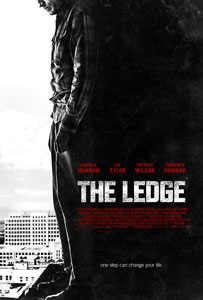 The Ledge: One step can change a life forever in THE LEDGE, a sexy and suspenseful thriller, starring Charlie Hunnam, Liv Tyler, Patrick Wilson and Terrence Howard. After embarking on a passionate affair with his evangelical neighbor's wife (Tyler), Gavin (Sons of Anarchy's Hunnam) soon finds himself in a battle of wills that will have life or death consequences. As a nonbeliever, Gavin is lured by his lover's husband (Insidious's Wilson) to the ledge of a high rise and told he has one hour to make a choice between his life or the one he loves. Without faith in an afterlife, will he be able to make a decision? It's up to police officer Hollis (Howard) to save both their lives, but the clock is ticking in this edge-of-your-seat film that will leave you gasping until the final frame. from trailers.apple.com
Director: Matthew Chapman
Cast: Liv Tyler, Patrick Wilson, Charlie Hunnam, Terrence Howard, Christopher Gorham
In theaters: July 8th, 2011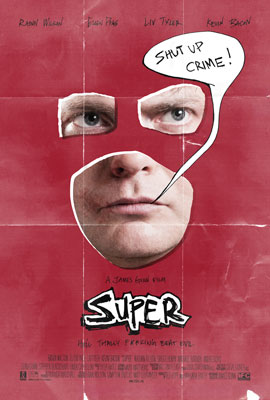 Super: After his wife falls under the influence of a drug dealer, an everyday guy transforms himself into Crimson Bolt, a superhero with the best intentions, though he lacks for heroic skills.
Cast: Rainn Wilson, Ellen Page, Liv Tyler, Kevin Bacon, Nathan Fillion, and Michael Rooker
Writer/Director: James Gunn