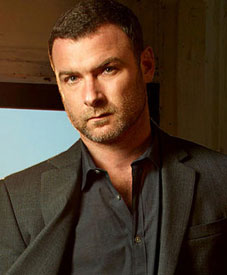 Liev Schreiber is earning rave reviews for his portrayal of the title character in Showtime's new drama, Ray Donovan.  But the character's darkness could start to wear on the actor if he doesn't separate fact from fiction.
"I didn't ever think that I took roles home with me, but this has been a lot of work, and it has been long hours and a long schedule…By going to those dark places day after day, hour after hour, you can feel pretty spent by the end of the day," he admitted in an interview with NPR.  "If my kids aren't around, and Naomi [Watts] at the end of the night to remind me how really great my life is, it can get dark.  It's something that I have to bear in mind.  I realize how important it's going to be for me, if we continue this show, that I'm able to keep my family around me.  And [that] I'm able to do some kind of meditation practice that kind of leaves work at work and keeps home separate." Read more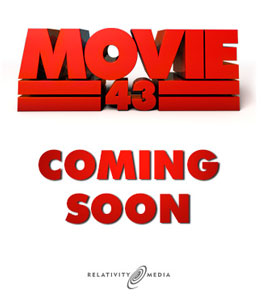 Here is the Red-Band trailer for Movie 43, a new film featuring a series of vignettes starring and directed by so many actors it's ridiculous. But, for all of the great talent, the trailer doesn't seem that funny. Maybe it's just me.
"In Movie 43, comedy is served steaming hot by director Peter Farrelly of The Farrelly Brothers (Something About Mary, Dumb & Dumber) in one of the most original comedies ever made. Starring Elizabeth Banks, Kristen Bell, Halle Berry, Leslie Bibb, Kate Bosworth, Gerard Butler, Bobby Cannavale, Kieran Culkin, Josh Duhamel, Anna Faris, Richard Gere, John Hodgman, Terrence Howard, Hugh Jackman, Johnny Knoxville, Justin Long, Stephen Merchant, Christopher Mintz-Plasse, Chloë Grace Moretz, Chris Pratt, Liev Schreiber, Seann William Scott, Emma Stone, Jason Sudeikis, Uma Thurman, Naomi Watts, and Kate Winslet, Movie 43 is jaw-dropping, uproarious, outrageous fun."
"Movie 43 is the outrageous new comedy from the twisted mind of Peter Farrelly and starring some of Hollywood's biggest names. Comprised of hilarious and offensive story lines and featuring tons of familiar faces we love, MOVIE 43 is the first of its kind, putting each actor in crazy and unique scenarios. This isn't spam, it's just celebrities gone wild… or perhaps it's just plain wrong!"
 In Theaters: January 25th Read more
The Butler is currently filming and Oprah, who has a role in the film, has provided our first looks at the cast of the upcoming Lee Daniels film.

Based on a true story, The Butler stars Forest Whitaker as White House butler Eugene Allen who served under 8 Presidents. Alan Rickman and Jane Fonda (as Ronald and Nancy Regan), Robin Williams (Dwight Eisenhower), James Marsden and Minka Kelly (John F. and Jackie Kennedy), Liev Schreiber (Lyndon B. Johnson) and David Oyelowo, Cuba Gooding Jr, Mariah Carey (?), Alex Pettyfer, Melissa Leo, Vanessa Redgrave, Terrence Howard and Nelsan Ellis also star.

In the following pics, you can see Director Daniels, Oprah and Fonda and Rickman in full Reagan makeup. The second picture features Oprah and Lenny Kravitz (James Holloway).
The cast is fantastic and I'm incredibly curious to see how it turns out. Read more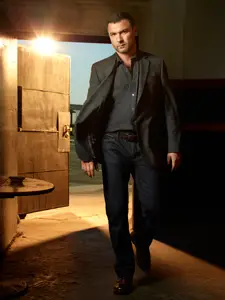 Showtime has picked up two new series, Ray Donovan and Masters of Sex, that will start to air in 2013.
Ray Donovan, a one-hour drama starring Emmy® and Golden Globe® Award nominee Liev Schreiber, and Masters of Sex, a one-hour drama starring Emmy and BAFTA Award nominee Michael Sheen and Lizzy Caplan, have both received 12 episode orders and will both film in Los Angeles for air in 2013. Read more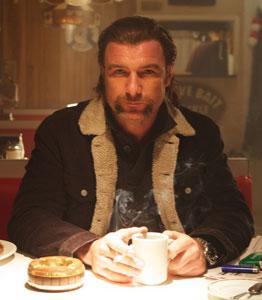 Considered one of the finest actors of his generation, Tony Award winner Liev Schreiber's versatile repertoire of portrayals continue to garner him nominations and high praise in film, television and theatre.
This year, he received his third Tony nomination for his role in Arthur Miller's "A View From the Bridge" alongside Scarlett Johansson. Schreiber recently starred opposite Angelina Jolie playing a rigid CIA boss in director Phillip Noyce's highly anticipated Salt.
He was also recently seen in Richard Levine's Every Day, which debuted at the 2010 Tribeca Film Festival, opposite Helen Hunt; Miguel Sapochnik's Repo Men with Jude Law and Forest Whitaker; and Ang Lee's Taking Woodstock, opposite Emile Hirsch. Schreiber's many feature credits include X-Men Origins: Wolverine, opposite Hugh Jackman; Edward Zwick's Defiance, with Daniel Craig and Jamie Bell; John Curran's The Painted Veil, with Edward Norton and Naomi Watts; Jonathan Demme's The Manchurian Candidate, opposite Meryl Streep and Denzel Washington; Phil Alden Robinson's The Sum of All Fears, with Ben Affleck; James Mangold's Kate & Leopold, also with Hugh Jackman; Michael Almereydea's Hamlet, as Laertes to Ethan Hawke's Hamlet; Tom Gilroy's Spring Forward, opposite Ned Beatty; Norman Jewison's The Hurricane, also with Denzel Washington; Tony Goldwyn's A Walk on the Moon, with Diane Lane; Greg Mottola's The Daytrippers; Nora Ephron's Mixed Nuts; and Wes Craven's Scream trilogy. Read more
Goon: Doug Glatt, a slacker who discovers he has a talent for brawling is approached by a minor league hockey coach and invited to join the team as the "muscle." Despite the fact that Glatt can't skate his best friend, Pat, convinces him to give it a shot, and Glatt becomes a hero to the team and their fans, until the league's reigning goon becomes threatened by Glatt's success and decides to even the score.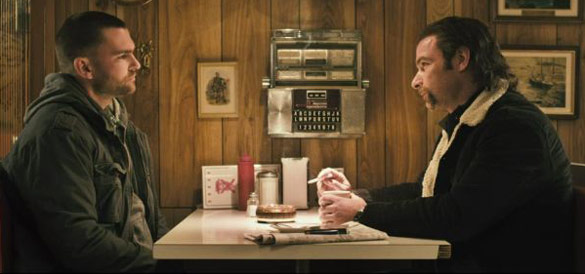 Starring: Seann William Scott, Jay Baruchel, Liev Schreiber
Written by: Jay Baruchel, Evan Goldberg
Director: Michael Dowse
On VOD: February 24th, 2012In Theaters: March 30th, 2012 Read more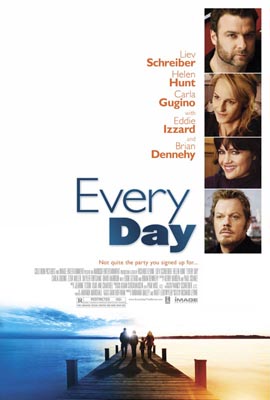 Every Day: Ned (Liev Schreiber) is in the throes of a mid-life crisis. His work as a writer on an outrageous, semi-pornographic TV show is less than satisfying. His fifteen year old son has just told him he is gay and his eleven year old is afraid of, well pretty much everything. When his wife, Jeannie (Helen Hunt), moves her sick and embittered father (Brian Dennehy) from Detroit into their home in NY, it puts added stress on an already strained marriage. And when a sexy female co-worker (Carla Gugino) puts the moves on Ned, the temptation sends him spiraling.
Director: Richard Levine
Cast: Liev Schreiber, Helen Hunt, Carla Gugino, Eddie Izzard, Brian Dennehy
In theaters: January 14th, 2011
Sure you do!
Director: Phillip Noyce
Cast: Angelina Jolie, Liev Schreiber, Chiwetel Ejiofor, Andre Braugher