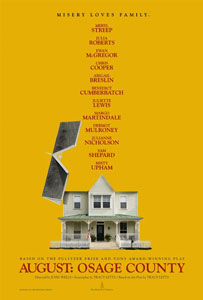 August: Osage County tells the dark, hilarious and deeply touching story of the strong-willed women of the Weston family, whose lives have diverged until a family crisis brings them back to the Midwest house they grew up in, and to the dysfunctional woman who raised them.
Letts' play made its Broadway debut in December 2007 after premiering at Chicago's legendary Steppenwolf Theatre earlier that year. It continued with a successful international run. Read more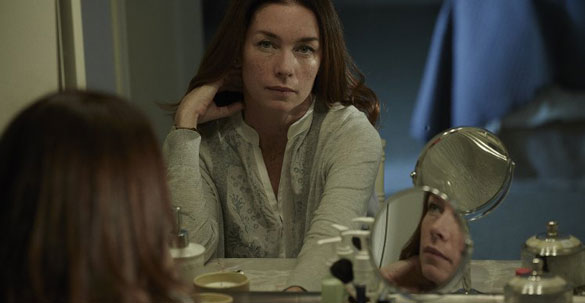 While Meryl Streep and Julia Roberts are getting most of the awards recognition for August: Osage County, it's fair to say that neither role would've been as impressive if they hadn't had another great performance in the film to play off of — Ivy Weston, portrayed by Julianne Nicholson. Nicholson's character is Roberts' character's sister and Streep's character's daughter, so Ivy plays a central role in the family feuds that make up the story of the movie. Because she is not normally an actress in lead roles, Nicholson spoke to Reuters about what she found difficult about the role and why she hopes her next project will be something completely different. Read more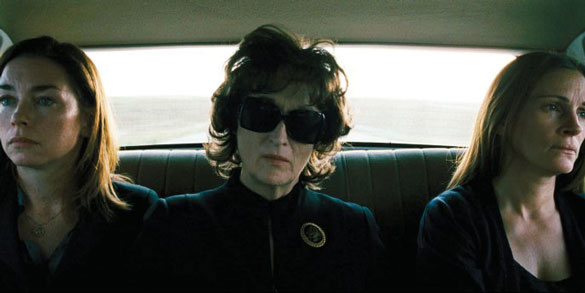 One of the films currently gunning for an Oscar nomination is August: Osage County starring Meryl Streep and Julia Roberts in the dysfunctional family drama. Actress Julianne Nicholson, who plays Roberts and Juliette Lewis' younger sister with a shocking secret, the role was a chance to shine alongside some of Hollywood's heaviest hitters. Read more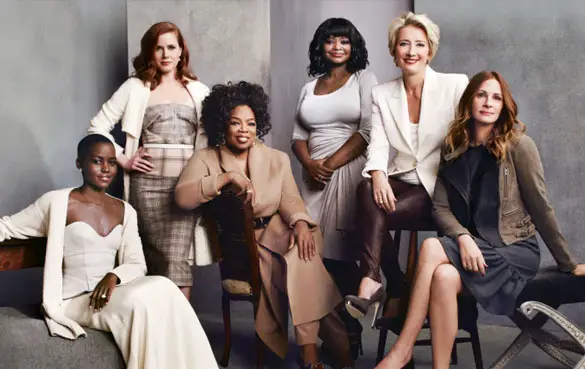 The Hollywood Reporter has another wonderful roundtable video and this time, it's with the actresses of the moment: Julia Roberts (August: Osage County), Emma Thompson (Saving Mr. Banks), Oprah Winfrey (Lee Daniels' The Butler), Octavia Spencer (Fruitvale Station), Amy Adams (American Hustle) and Lupita Nyong'o (12 Years a Slave).  Read more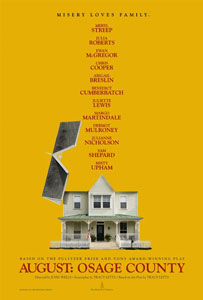 August Osage County: A look at the lives of the strong-willed women of the Weston family, whose paths have diverged until a family crisis brings them back to the Midwest house they grew up in, and to the dysfunctional woman who raised them.
Starring Meryl Streep, Julia Roberts, Margo Martindale, Sam Shepard, Chris Cooper, Benedict Cumberbatch, Ewan McGregor, Juliette Lewis, Abigail Breslin, Dermot Mulroney Read more
Fireflies in the Garden: To an outsider, the Taylors are the very picture of the successful American family: Charles is a tenured professor on track to become university president, son Michael is a prolific and well-known romance novelist, daughter Ryne is poised to enter a prestigious law school, and on the day we are introduced to them, matriarch Lisa will graduate from college — decades after leaving to raise her children. But when a serious accident interrupts the celebration, the far more nuanced reality of this Midwestern family's history and relationships come to light.


Starring: Julia Roberts, Ryan Reynolds, Willem Dafoe, Emily Watson, Carrie-Anne Moss, Cayden Boyd
Director: Dennis Lee
 
In Theaters: October 14, 2011
As any working woman will tell you, the topic of gender bias in the work place is still relevant, regardless of which field of work you happen to be a part of. And it seems even in Tinsel Town this proves to be the case, with word around town Hollywood is still very much a man's world. But it is difficult to bemoan the injustice some actresses suffer when collecting their paycheck, seeing that in most cities it would solve the economic crisis facing an entire school district.
Angelina Jolie is a versatile actress, winning over audiences with roles in both action and dramatic films, and recently she expanded her talents to include directing, as well. She is credited as writer and director on the upcoming film In the Land of Blood and Honey. With two big-budget action movies in 2010, Salt and The Tourist, the latter co-starred Johnny Depp, and despite a less than spectacular opening weekend box-office of $16 million, the film went on to earn a respectable $280 million worldwide. Jolie has proven herself to be a solid box office draw and her salary reflects that fact: an estimated $30 million.
Read more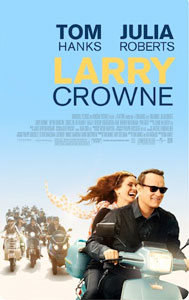 Larry Crowne opens July 1st and even with it having one of the worst movie poster out today, I still really want to see it.
You really can't go wrong with a Tom Hanks or Julia Roberts movie and when they're working together, well, it's something you should see. That, and it looks like it's going to be a nice, adult-oriented movie.
Hopefully it won't get demolished from Transformers which also comes out next week.
According to a recent interview with Larry Crowne co-star Bryan Cranston, the actor wore "slightly less clothes" than one disgraced politician during filming for a sex scene with Julia Roberts, who plays his professor wife in the upcoming movie.
"I'm laying on top of her. You know what I'm wearing? Slightly less clothes than Anthony Weiner," the 55-year-old Breaking Bad actor told ReelzChannel's Steve Patterson. Of course, Weiner is the New York congressman who accidentally sent a picture of his erect penis (thankfully hidden by his underwear) to all of his Twitter followers late last month.
As Cranston told it, he wore nothing but a skin-colored pouch so that no actual genital contact was made between Cranston and Roberts during their steamy scene. "That was my wardrobe," he explained.
Larry Crowne also stars Tom Hanks as the titular character and tells the story of a middle-aged man who loses his job and decides to head back to community college, where he meets the woman played by Roberts.
Video after the jump.
Podcast: Play in new window | Download (Duration: 19:52 — 13.8MB)
Even if you haven't watched True Blood, you've seen Carrie Preston before.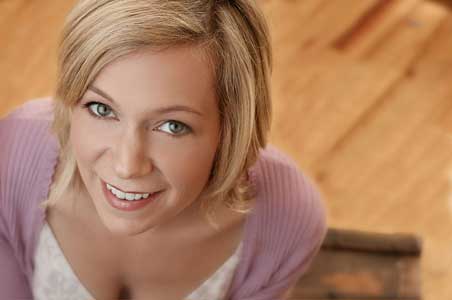 Carrie has the remarkable ability to transform herself – her looks and mannerisms – in each role she does. She's been in Duplicity and My Best Friends Wedding with Julia Roberts. Doubt, Vicky Christina Barcelona and even an episode of Sex and the City that I totally remem
ber her in. She even played Ben Linus' (her husband, the great Michael Emerson) mother on an episode of Lost! I could go on but my fingers will get tired from all the typing.
She's currently filming season 3 of True Blood and she took some time out to talk to me about Broadway, how she prepares for a role and yes, True Blood.
So, you're from Georgia and you got started doing plays as a kid?
Yeah, I'm one of those, like I like to say I'm a "lifer."  I'm in it for life.  My brothers also an actor, and we started doing plays in Macon, Georgia community theater when we were pretty young.  My brother, John, his name's John Preston, he got the first play.  He's older than me by two years, so I watched him, and I was like, "I want to do what John's doing."  And then before we knew it, we were completely ensconced in doing plays growing up.
And then I even started my own street theater company when I was in the 7th grade with all the neighborhood kids, and I would charge 25 cents.  We would make up skits and sing songs and do it in the front yard.  I mean, that was pretty much… it was very clear that that was what I wanted to do with my life.  I just didn't know that you could make a living at it.
Was there any one show or one specific moment that you were like, this is it?
I definitely got bitten by the bug, immediately, you know, when I was in the 4th grade. Just doing the school, the community theater production of some play, it was called, The Lion Who Wouldn't.  You know how they write those plays for kids and stuff?
The director who was running the community theater, he pulled my mom aside and he said, "Your child's an actor", and my mom said, "Oh thank you, she's having a good time."  And he said, "No, no, no, no. You're not hearing me.  Your children are actors.  That's what they are."  So he encouraged us at a young age and sort of brought it up to my parents in a way that they had to kind of sit up and listen.  And thankfully my parents were very supportive and never tried to talk us into becoming accountants or anything like that.
Yeah, my mom said that to me more than once.  And I said, mom I can't even count.
Exactly!  There's no back up here.  This is it.  This is what we're doing.