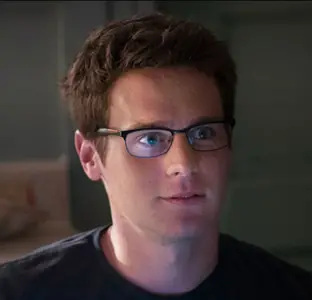 Jonathan Groff has gone from Broadway fame in Spring Awakening to TV fame with FOX's hit Glee. He's now on HBO for their new show, Looking, that's being called the gay version of Girls or Sex and the City.
In a new interview with Metro, the 28-year-old talked about being out as a gay man in Hollywood and how he's translating that to the small screen with his character, Patrick.
Groff said, "Patrick and I are the same age and I am definitely pulling from elements that have happened in my life. But I am not one of those actors who remembers my dog dying when I need to play sad. With Patrick, some is coming from memory but a lot from my subconscious and imagination." Read more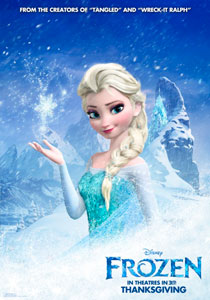 Frozen: Featuring the voices of Kristen Bell and Idina Menzel, "Frozen" is the coolest comedy-adventure ever to hit the big screen. When a prophecy traps a kingdom in eternal winter, Anna, a fearless optimist, teams up with extreme mountain man Kristoff and his sidekick reindeer Sven on an epic journey to find Anna's sister Elsa, the Snow Queen, and put an end to her icy spell. Encountering mystical trolls, a funny snowman named Olaf, Everest-like extremes and magic at every turn, Anna and Kristoff battle the elements in a race to save the kingdom from destruction. Read more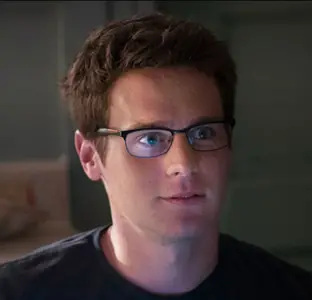 Jonathan Groff is one of those lucky Broadway actors who has moved very fluidly into the TV and film world. From Broadway shows like Spring Awakening to his latest series Looking, the 28-year-old actor spoke to IndieWire about his work on the new HBO show about a group of gay friends living in San Francisco.
Groff talked about the low-key way the series is shot and how it adds a very organic feel to the storyline.
"I've never worked this way before. Andrew [Haigh] has a very specific way of creating naturalism on set — he's not precious about the writing of scenes. If something doesn't feel right or doesn't seem like it's the right line, he's like 'Just cut it or change it or whatever,'" said the Broadway actor. "He's very laid-back, and so when he says 'we're gonna do a little improv'… The word 'improv' always makes me feel a little anxious, because I always feel like we'll have to pull props out of a bag and find 800 different ways to talk about a stick, the way you do in theater school. But his version of improv is however you make it feel real to you." Read more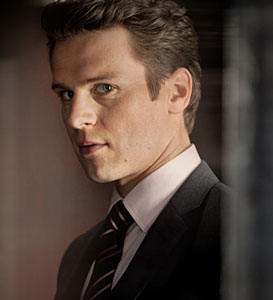 Can an actor be too gay?  Jonathan Groff courted a little controversy in the past regarding that question.
A Newsweek critic a few years ago deemed the actor too gay to be a convincing straight leading man.  "I feel the same away now as I did then," he said in an interview with The Los Angeles Times.  "Here's the deal—I go to my auditions and plug away and try and do my best.  People are going to say whatever they're going to say about your performance, and at the end of the day, you can't let that stuff affect you.  Everyone is entitled to his opinion, and it started a lot of good conversations probably.  All I can do is laugh and keep moving forward.  Sexuality is such an interesting thing.  Unless you're playing a very effeminate person, a stereotypical queen, it's hard to say what it means to play gay."
The Tony-nominated actor is getting to show off his acting chops in a Los Angeles production of Red and on Starz's series Boss.  Groff feels "that the best way to learn is to work with people who are better than you." Read more
Before being cast as Jesse St. James on Glee, actor Jonathan Groff was more comfortable singing to the tune of a gentle piano melody than against a wall of guitar, bass and drums. However, as he told TV Guide, being a part of Fox's popular musical comedy-drama has taught him to embrace his inner rocker.
"The first song I sang with (fictional Glee singing group) Vocal Adrenaline was 'Highway to Hell' and I remember calling Adam Anders (the show's musical producer) and saying, 'Maybe we should sit down with a piano instead because I don't sing like this,'" the actor said in a recent interview. "But he pulled out this side of my voice I didn't know existed, this rock scream. It has totally changed the way I sing."
Last week's episode marked the return of Groff's character, who rocked his way back into the story line with a rendition of Adele's "Rolling in the Deep." After the theatre veteran's recent move from New York to Los Angeles, where Glee is taped, he will be available for more time on the show.
"Glee had been the longest job I'd ever done in front of the camera, and I really enjoyed it," commented Groff. "It felt like it was time to take a risk and move out here to L.A., try and get some film and television going. I'm still keeping my place in New York because I couldn't bear to give it up, and I love doing theater."
via Yahoo