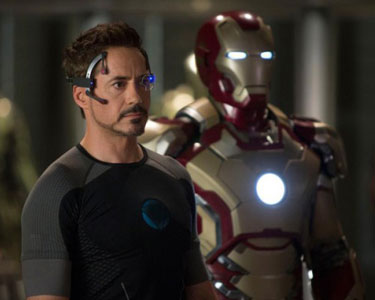 Though now it seems that it would be wrong for anyone else but Robert Downey, Jr. to play Tony Stark, when Iron Man was going through casting Downey was only a few years removed from a very public battle with drug addiction and hadn't been a high profile name in even longer.  He spoke to GQ about how he landed the role despite strong resistance on the part of Marvel Comics and how long he thinks he'll be starring in movies as Marvel's Armored Avenger.
When he heard about the film being in production Downey was convinced that the role should be his, even after Marvel passed on him — in fact, director Jon Favreau recalls that Marvel told him, "Under no circumstances are we prepared to hire him for any price."  On his pursuit of the role Downey confesses, "I don't know why. I do like a bit of Jung, and it was just this kind of numinous thing."  When his persistence was rewarded with the opportunity of a screen test, he went into an extreme preparation process, which he refuses to detail besides immersing himself into the script.  He explains, "The missus says she could've woken me up in the middle of the night and I'd have recited the audition dialogue in double time." Read more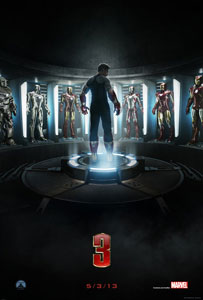 Director: Shane Black
Cast: Robert Downey Jr., Gwyneth Paltrow, Don Cheadle, Guy Pearce, Rebecca Hall, Stephanie Szostak, James Badge Dale, Jon Favreau, Ben Kingsley
Synopsis: Marvel's "Iron Man 3″ pits brash-but-brilliant industrialist Tony Stark/Iron Man against an enemy whose reach knows no bounds. When Stark finds his personal world destroyed at his enemy's hands, he embarks on a harrowing quest to find those responsible. This journey, at every turn, will test his mettle. With his back against the wall, Stark is left to survive by his own devices, relying on his ingenuity and instincts to protect those closest to him. As he fights his way back, Stark discovers the answer to the question that has secretly haunted him: does the man make the suit or does the suit make the man?
In Theaters: May 3rd   Read more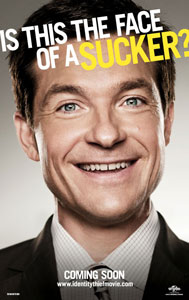 Starring: Jason Bateman, Melissa McCarthy, Jon Favreau, Amanda Peet
Director: Seth Gordon
Synopsis: Unlimited funds have allowed Diana to live it up on the outskirts of Miami, where the queen of retail buys whatever strikes her fancy. There's only one glitch: The ID she's using to finance these sprees reads "Sandy Bigelow Patterson"… and it belongs to an accounts rep who lives halfway across the U.S. With only one week to hunt down the con artist before his world implodes, the real Sandy Bigelow Patterson heads south to confront the woman with an all-access pass to his life. And as he attempts to bribe, coax and wrangle her the 2,000 miles to Denver, one easy target will discover just how tough it is to get your name back
In Theaters: February 8, 2013  Read more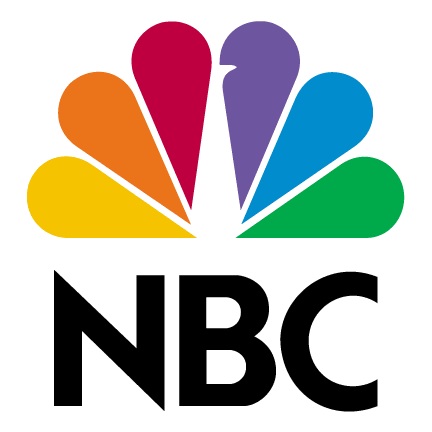 NBC has 9 new scripted shows coming this fall and some look pretty promising. Jon Favreau and JJ Abrams Revolotion, Matthew Perry's Go On, The New Normal with Justin Bartha and Andrew Rannells and 1600 Penn with Josh Gad.
Check them all out below! Read more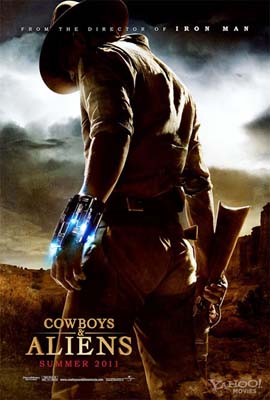 Cowboys and Aliens: 1873. Arizona Territory. A stranger (Craig) with no memory of his past stumbles into the hard desert town of Absolution. The only hint to his history is a mysterious shackle that encircles one wrist. What he discovers is that the people of Absolution don't welcome strangers, and nobody makes a move on its streets unless ordered to do so by the iron-fisted Colonel Dolarhyde (Ford). It's a town that lives in fear. But Absolution is about to experience fear it can scarcely comprehend as the desolate city is attacked by marauders from the sky. Screaming down with breathtaking velocity and blinding lights to abduct the helpless one by one, these monsters challenge everything the residents have ever known. Now, the stranger they rejected is their only hope for salvation. As this gunslinger slowly starts to remember who he is and where he's been, he realizes he holds a secret that could give the town a fighting chance against the alien force. With the help of the elusive traveler Ella (Olivia Wilde), he pulls together a posse comprised of former opponents–townsfolk, Dolarhyde and his boys, outlaws and Apache warriors–all in danger of annihilation. United against a common enemy, they will prepare for an epic showdown for survival. from trailers.apple.com
Director: Jon Favreau
Cast: Daniel Craig, Harrison Ford, Olivia Wilde, Sam Rockwell
In theaters: July 29th, 2011
Here's 8 new pictures from Jon Favreau's Cowboys and Aliens starring Harrison Ford, Daniel Craig and Olivia Wilde.
Can't wait for this!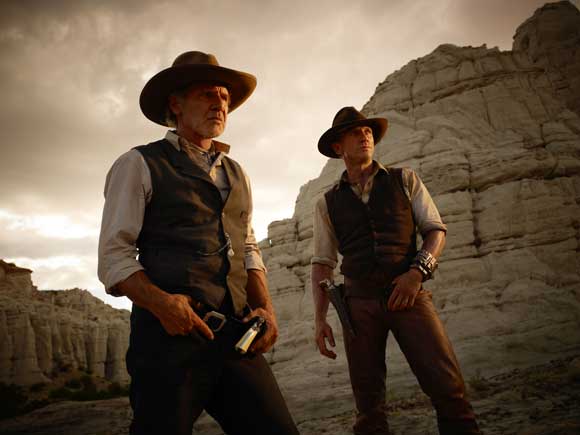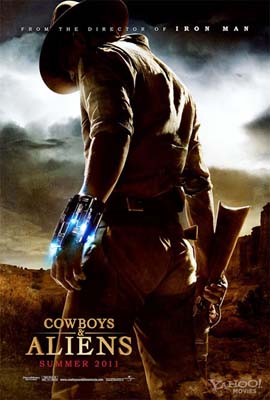 Cowboys and Aliens: Cowboys and Indians team up to fight off a group of invading aliens set out to destroy Earth.
Cast: Daniel Craig, Olivia Wilde, Harrison Ford, Sam Rockwell
Director: Jon Favreau