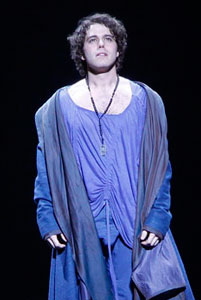 Josh Young, currently starring on Broadway as Judas Iscariot in Jesus Christ Superstar, has been nominated for a 2012 Tony for Best Performance by a Featured Actor in a Musical and in an interview with Playbill.com, Young spoke about his nomination. 
He said, "Not only is [the Tony nomination] such an honor and to get it for this role and to get it for my Broadway debut, but I really am so happy that it happened with this show and this company because I love the show, and I especially love the Stratford Shakespeare Festival.  The Festival has been such a huge part of my life for the past two-and-a-half years…The fact that my nomination might bring a little more recognition to the Stratford Shakespeare Festival, that's kind of what means the most to me.  They've been so supportive of my career and of me for the last couple of years." Read more
Podcast: Play in new window | Download (Duration: 17:17 — 11.9MB)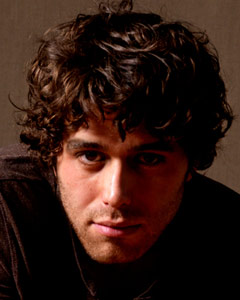 With incredible reviews at both The Stratford Shakespeare Festival and the La Jolla Playhouse, Jesus Christ Superstar is back on Broadway!
Last November, I saw the show at the La Jolla Playhouse and it was spectacular. Two-time Tony Award®-winning director Des McAnuff (Jersey Boys, The Who's Tommy) brings a fresh, new take on the classic Andrew Lloyd Webber and Tim Rice musical. 
From the minute the lights go down, the show is non-stop; the set and lighting is eye-popping, the actors have  phenomenal voices and the the whole experience is an absolute treat. If you're anywhere near New York, you gotta go see it.
Josh Young makes his Broadway debut as "Judas Iscariot" and he told me he was both nervous and excited. From what I saw, he doesn't have anything to worry about because he's great. Besides his stand-out voice, he also manages to make Judas, one of the most reviled characters ever to appear on stage, sympathetic – which is no easy feat.
Josh and I talk about the research he did for 'Judas', keeping his voice in Broadway shape, a really bad audition for Spider-Man: Turn Off The Dark and how he prepares for auditions.
For tickets to Jesus Christ Superstar, click here
Check out Josh's website and follow him on Twitter! Read more