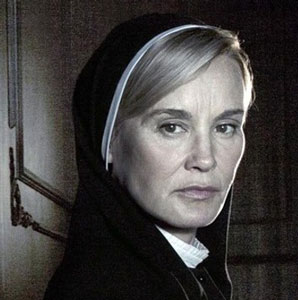 The sophomore season of FX's hit show, American Horror Story: Asylum has had a major turning point plot-wise and has seen its star, Jessica Lange, go from playing a take-no-crap nun to mental patient. Lange has been so good in the series that she was nominated for a Golden Globe and SAG Award and if you've seen her work on the show, you'll know that she absolutely deserves it.
The Oscar, Emmy and Golden Globe winning actress recently did a Q&A for the show and she mentioned how she loves creator Ryan Murphy's approach to the series. "I think what Ryan had in mind is this kind of Mercury Theatre, this idea of having a repertory company and moving them from one project to another, and there's something kind of great about that, watching these actors come in and create a different character." She said that she is really enjoying the chance its given her o create a new characters and that her time on the show has made her "a better actor."
In the interview, Lange talks about acting on the show, not knowing her character arc in advance and how she's surprised that young actors don't know film history.
American Horror Story: Asylum airs at 10pm on FX Read more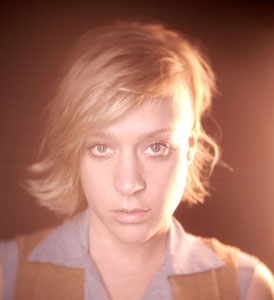 When Ryan Murphy was looking for an actress to play a nymphomaniac who gets her legs amputated by crazy Doctor for season 2 of American Horror Story: Asylum, Chloe Sevigny was at the top of his list.
Academy Award nominated Sevigny is perfect in the part of Shelly, one of inmates at Briarcliff Manor, and she said in a recent conference call that Murphy called her up, spoke for an hour about the part and character and after watching a handful of season 1 episodes, she was "hooked right away and that's when I signed on." She then went on to say "Thank God," she didn't have to audition "because I'd never gotten the role auditioning, I'm terrible at it."
In this Q&A, she talks about her character and how more craziness is yet to come, working with James Cromwell and her approach to acting.
American Horror Story: Asylum airs on Wednesdays at 10pm on FX. Read more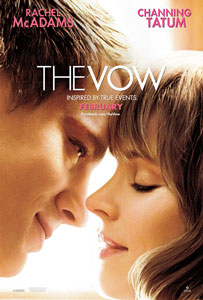 The Vow: A newlywed couple recovers from a car accident that puts the wife in a coma. Waking up with severe memory loss, her husband endeavors to win her heart again. courtesy of trailers.apple.com
Director: Michael Sucsy
Cast: Rachel McAdams, Channing Tatum, Sam Neill, Scott Speedman, Jessica Lange
Writers: Abby Kohn, Marc Silverstein, Jason Katims
In theaters: February 10th, 2012  Read more