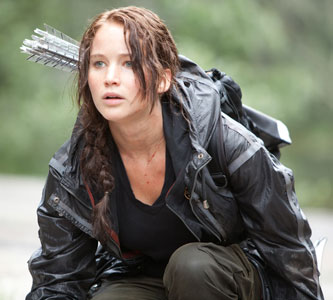 A natural talent, with a striking presence and undeniable energy, Academy Award® nominee Jennifer Lawrence has established herself as one of Hollywood's most promising young actresses.
Jennifer recently wrapped production on David O. Russell's "The Silver Linings Playbook," alongside Bradley Cooper and Robert De Niro. Based on Matthew Quick's novel, the film revolves around a former high school teacher who was institutionalized for depression and is then released into the care of his mother. He tries to win back his ex-wife but becomes involved with a bizarre neighbor (Lawrence) who also has a history of mental problems. The film will be released by The Weinstein Company on November 21, 2012.
Jennifer was recently seen in Drake Doremus' "Like Crazy" opposite Anton Yelchin and Felicity Jones.  The film won the Grand Jury prize at the 2011 Sundance Film Festival.
In April, Jennifer will be seen in Relativity's "House at the End of the Street" opposite Elisabeth Shue and Max Thieriot.  This past summer, Jennifer was seen in Matthew Vaughn's "X-Men: First Class" as Mystique, starring opposite Michael Fassbender and James McAvoy.  She also starred alongside Mel Gibson and Anton Yelchin in "The Beaver," directed by Jodie Foster. Read more