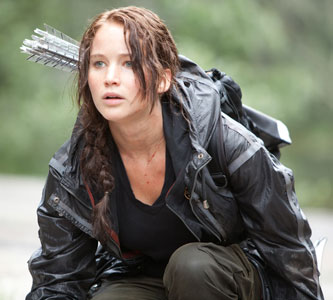 A natural talent, with a striking presence and undeniable energy, Academy Award® nominee Jennifer Lawrence has established herself as one of Hollywood's most promising young actresses.
Jennifer recently wrapped production on David O. Russell's "The Silver Linings Playbook," alongside Bradley Cooper and Robert De Niro. Based on Matthew Quick's novel, the film revolves around a former high school teacher who was institutionalized for depression and is then released into the care of his mother. He tries to win back his ex-wife but becomes involved with a bizarre neighbor (Lawrence) who also has a history of mental problems. The film will be released by The Weinstein Company on November 21, 2012.
Jennifer was recently seen in Drake Doremus' "Like Crazy" opposite Anton Yelchin and Felicity Jones.  The film won the Grand Jury prize at the 2011 Sundance Film Festival.
In April, Jennifer will be seen in Relativity's "House at the End of the Street" opposite Elisabeth Shue and Max Thieriot.  This past summer, Jennifer was seen in Matthew Vaughn's "X-Men: First Class" as Mystique, starring opposite Michael Fassbender and James McAvoy.  She also starred alongside Mel Gibson and Anton Yelchin in "The Beaver," directed by Jodie Foster. Read more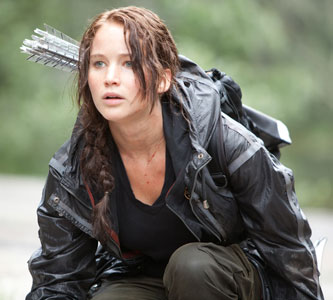 The Hunger Games comes out on March 23 and star Jennifer Lawrence should be expecting her popularity to soon explode. 
The 21 year-old knew that taking on the role of Katniss Everdeen, the heroine from Suzanne Collins' incredibly successful series, would alter her lifestyle. 
In an interview with Access Hollywood, Lawrence said, "I gave myself three days.  I knew from reading the books that I loved The Hunger Games, I just didn't know if it was worth changing my life for.  I'm at a peaceful place right now…Nobody's staked outside my house.  I wanted to make sure that when I said yes I wouldn't regret it.  And I don't regret it."
Lawrence came onto the scene in 2010 with her Oscar-nominated turn in the indie Winter's Bone.  A young actress who already has critical acclaim, Lawrence wanted to be sure she was taking her career in the right direction.  She said, "I would have said no because I was scared, and then I would have been that bitter actress telling my grandkids, 'I'm the one that turned it down.'" Read more
Jennifer Lawrence, now on screen as the Mystique in "X-Men: First Class," tells Speakeasy that she had her doubts becoming an actor.
She tells the website that at first-acting was not something she felt she was good at, but then at some point it all just clicked. "The first movie I starred it, "Poker House" (2008), there was a lot of emotional stuff in it. It was very dark. I remember just being able to do it. I wondered if this was some sort of fluke and that tomorrow I'd fail. But somehow I just knew what to do. Then again, I might still suck."
The actress says the emotions she experiences while filming vary significantly when she sits down to watch the finished product. "Before they start the movie I'm sitting there terrified. I always pray that I'll think that I'm good, or think that I'm pretty or that the movie's great even if it isn't, because it's such a bad feeling when you're watching something terrible. There's a lot less mixed emotions when you're making the film than when you're actually watching it. But knowing that the movie is out there, that other people are watching it and liking it–that's why you make movies."
Read more
Jennifer Lawrence has gone through a transformation during the past 2 years; from Louisville, Ky. native to under-the-radar indie actress to Hollywood "It Girl". She has earned an Academy Award nomination for her role in "Winter's Bone," and now she has taken on the part of  young shape-shifter Mystique in "X-Men: First Class."
This role will be her first in a blockbuster film, but certainly not her last. Lawrence is playing the teen warrior Katniss Everdeen in the popular post-apocalyptic book series "The Hunger Games," which is currently shooting in Wilmington, N.C.
Lawrence is taking all of the "blockbuster" talk and fan fare in stride. Aside from the budget, she does not see  how indie films are any different from the blockbusters. "It's all filmmaking. The behind the scenes is always different: you have a bigger trailer, there's better food. Things like that. I still do the movies for the same reasons. I still love the script, I love the director, I love the character and the other actors involved. So all of the reasons why I was there, they were all the same. It's kind of like camping versus going to a resort. They're both fun, they're just different kinds of fun."
Read more