Podcast: Play in new window | Download (Duration: 21:14 — 14.6MB)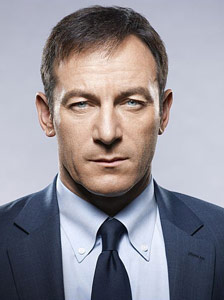 In the new NBC drama, Awake, Jason Isaacs stars as Michael Britten, a homicide Detective who is coping with the aftermath of a devastating car accident that involved him and his wife and son.
When he wakes up after the accident, he realizes that he exists in two realities. One reality has the son that survived the crash and his wife does not, and the other where his son is the one who died while his wife survives. Not wanting to face either loss, Britten begins to exist in both realities. 
In this interview, Jason talks about the show, how he got involved, the acting challenges he faces and how working in the UK is different from the US.
Awake airs on Thursdays at 10/9c  on NBC
With your character Michael Britten living in these two separate realities, does it ever feel like you're working on two different shows with different casts simultaneously?
Jason Isaacs: It does actually. I have two different sets of people I work with. I work with Wilmer and Laura who plays my wife and whatever is going on that side of the story. And then I work with Dylan who plays my son and Steve Harris is my partner.
Laura Innes who plays a police captain in both are the only person that overlaps although as the season goes on the writers started to be slightly more insane and very imaginative things happen where people cross over.
But yes I feel like I'm the hub. There's all this – there's a cast that normally feels like a family but most of them only have scenes with me and I'm the only common thread.
But it's less really that my colleagues are split, more that I have to really work to remember what has happened in what world in exactly the same way that Michael Britten does. And hopefully it's me struggling through that is entertaining to watch because we all like to watch other people suffer. Read more
DANIEL RADCLIFFE has starred in the title role in all of the blockbuster films based on J.K. Rowling's best-selling Harry Potter books.
Currently, he is starring as J. Pierrepont Finch in the Tony-nominated Broadway revival of "How to Succeed in Business Without Really Trying," which marks his first Broadway musical. The show is directed and choreographed by Tony Award winner Rob Ashford. Radcliffe's work in the show has brought him a number of acting honors, including the awards for Favorite Actor in a Musical and Favorite Onstage Pair (with John Larroquette) at the Broadway.com Audience Awards, as well as a BroadwayWorld.com Award for Best Leading Actor in a Musical. For his performance as Finch, he has also received nominations for Drama Desk, Outer Critics Circle, Drama League, and Fred and Adele Astaire Awards.
In 2008, Radcliffe made his Broadway debut as Alan Strang in Peter Shaffer's play "Equus," winning the award for Best Leading Actor at the BroadwayWorld.com Awards, as well as Best Leading Actor and Breakthrough Performance Awards at the Broadway.Com Audience Awards. He also garnered both Drama League and Drama Desk nominations for his work in the play. The year before, Radcliffe earned critical acclaim when he first starred as Alan Strang in the London revival of "Equus," which marked his West End debut. Both the London and Broadway productions of "Equus" were directed by Thea Sharrock and also starred Tony Award winner Richard Griffiths.
On the screen, Radcliffe will next star in the horror thriller "The Woman in Black," directed by James Watkins and slated to be released on January 20. His other film credits include the Australian independent feature "December Boys," and the title role of Jack Kipling in the true-life telefilm "My Boy Jack."
Read more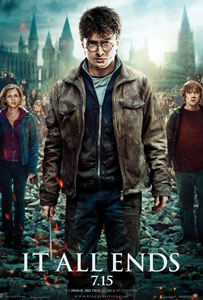 Harry Potter and the Deathly Hallows: The much-anticipated motion picture event is the second of two full-length parts. In the epic finale, the battle between the good and evil forces of the wizarding world escalates into an all-out war. The stakes have never been higher and no one is safe. But it is Harry Potter who may be called upon to make the ultimate sacrifice as he draws closer to the climactic showdown with Lord Voldemort. It all ends here. from trailers.apple.com
Director: David Yates
Cast: Daniel Radcliffe, Rupert Grint, Emma Watson, Helena Bonham Carter, Jim Broadbent, Robbie Coltrane, Warwick Davis, Tom Felton, Ralph Fiennes, Michael Gambon, Ciarán Hinds, John Hurt, Jason Isaacs, Matthew Lewis, Gary Oldman, Alan Rickman, Maggie Smith, David Thewlis, Emma Thompson, Julie Walters, Bonnie Wright
Writers: Steve Kloves
In theaters: July 15th, 2011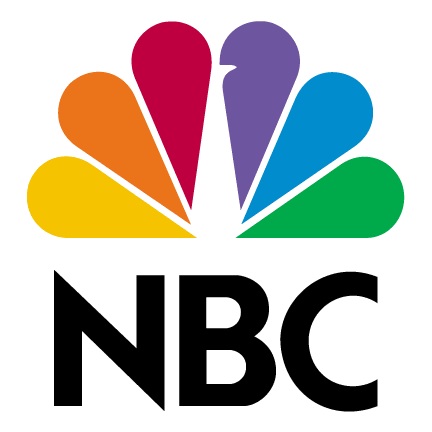 NBC has released the trailers/previews to all 10 of its upcoming shows they've added to their fall schedule.
I've been looking forward to catching a glimpse of Smash and The Playboy Club – mostly that's because those were the two I've heard the most about. I'm actually looking forward to Smash now that I've seen it.
Check them out after the jump!