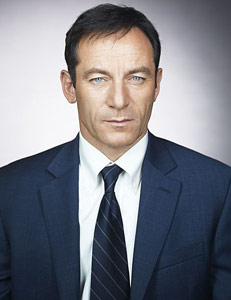 Jason Isaacs began his acting career at Bristol University where he studied law, but found himself much more interested in the performing arts. Upon graduating he enrolled at London's Central School of Speech and Drama where he trained for three years. In 2000, Isaacs landed a groundbreaking role, playing Colonel William Tavington in Roland Emmerich's feature film "The Patriot." The performance garnered him a nomination from the London Film Critics' Circle.
Two years later, Isaacs began his role as Lucius Malfoy in "Harry Potter and the Chamber of Secrets." He went on to reprise the role in "Harry Potter and the Goblet of Fire," "Harry Potter and the Order of the Phoenix," and again in the last two films "Harry Potter and the Deathly Hollows, Parts I and II."
Isaacs had his first experience on television in the drama "The West Wing" in 2004, and the comedy/drama "Entourage" in 2008.
His other film credits include "Black Hawk Down," Universal Pictures' "Green Zone," "Friends with Money," Revolution/Universal/SonyPictures "Peter Pan," "The Tuxedo," "Sweet November," "Windtalkers," "End of the Affair," "Armageddon," "Event Horizon" and "Abduction." Read more