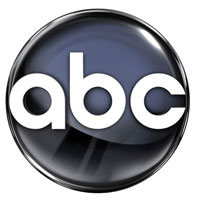 ABC has 9 new scripted shows coming – 7 for the fall season and 2 as mid-season replacements.
Two that seem good based on their trailers are Shawn Ryan's Last Resort starring Andre Braugher and The Family Tools with J.K. Simmons and Kyle Bornheimer.
Check them out below! Read more
J.K Simmons has been acting in movies and television and doing voiceover work for twenty-five years but has perennially been a supporting actor in films like Juno, Burn After Reading, and the Sam Raimi Spider-Man movies. 
So it was certainly a thrill for Simmons when he was cast in his first leading role in the drama The Music Never Stopped as the father of a son with a brain tumor.  After two and half decades of hardly seeing his name listed on a movie poster or even in the opening credits, you'd expect Simmons to be ecstatic.
However, in an interview with Movieline Simmons reveals that he actually has mixed feelings about being in the leading role of a film.  Simmons explains, "Yeah, this was literally my first opportunity to be the number one name on the call sheet and that was great on a number of levels, mainly just because I felt more so like a real collaborator from the very beginning. From the moment I signed on, I was in touch with Jim about the rest of the casting, preproduction choices and having a little input during rehearsals. A lot of my jobs — and quite frankly, I prefer it this way — I'm dropping in to do a week on a movie and then I'm out or I'm doing a TV show where I work two or three days a week instead of five. It was fun to be there from day one to the very last day and to be more of a collaborator in every aspect of making the movie. But that wasn't the reason why I took the job, just to be the lead, because frankly I still think of Lou as the lead character in the movie even if the billing works the other way around."  It seems that while Simmons really enjoyed the experience of being fully immersed in a production, it surely is a lot easier to do the more "fly by night" shooting of supporting actors. Read more
J. K. Simmons is a truly great character actor that nearly every movie goer recognizes, but might have trouble recalling his name: the father in Juno, J. Jonah Jameson in the "Spider -Man" films, several Coen Bros. movies and the HBO show, OZ.
How does he explain his good fortune? "Ultimately a lot of it is just right place, right time. Jason Reitman thought of me for his first movie, Thank You For Smoking. Juno came along because after we worked together on that we kind of got to be pals and he really went out on a limb and lobbied for me. The producers wanted movie stars for both that part and for Juno. Ellen Page and I had to do a full on old-fashioned screen test with Jason so he could convince the studio that we were the right actors for those parts."
Simmons does not attempt to disguise his disappointment with producers decision to reboot "Spider- Man", instead of moving forward with "Spider- Man 4".
"There were a lot of levels on which I was disappointed by that, not the least of which was financial because, you know, a sequel is one of the few times that a journeyman like me gets to make a big fat paycheck." Especially troublesome because the actor just bought a house. Simmons says,  "Which I'm now paying for with commercials instead of "Spider-Man 4."
To read more of the interview, go to: esquire.com