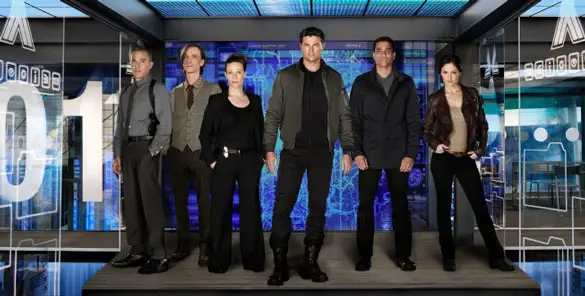 The latest project to come out of J.J. Abrams Bad Robot production company is Almost Human, a police procedural show set 35 years in the future, where officers are partnered with highly evolved human-like androids.
The show looks really fun and I always trust a show with Abrams behind it. But, I gotta say, is Abrams human? He's got like 8,000 projects either airing or in the works, most notably the upcoming Star Wars movie. I would love to find out how he does time management. Actually, that should be his next show, J.J. Abrams Time Management.
I joined in on a recent conference call where Abrams and fellow Executive Producer J.H. Wyman talked about the upcoming show. In the interview, they chat about the show, working with the actors (Karl Urban, Michael Ealy and Lili Taylor) and the civil rights of robots. And yes, there are some Star Wars questions thrown in!
Almost Human debuts with a special two-night premiere on Sunday, November 17th and Monday, November 18th, 8/7 Central on Fox.  Read more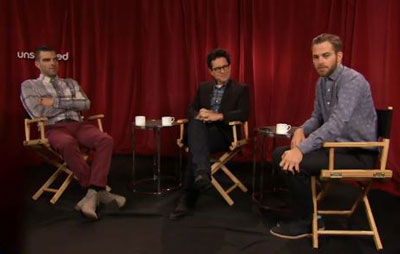 Chris Pine, Zachary Quinto and director J.J. Abrams got together at the offices of Moviefone to answer some mostly ridiculous fan questions about Star Trek Into Darkness.
Quinto was asked a weird question about if he's worn the Spock ears naked, Pine is asked what the toughest decision he's ever had to make in his career (this was a good one actually and he gave a good, thoughtful answer), and which ship would win in a fight, the Enterprise or Millennium Falcon.
Check out the videos below! Read more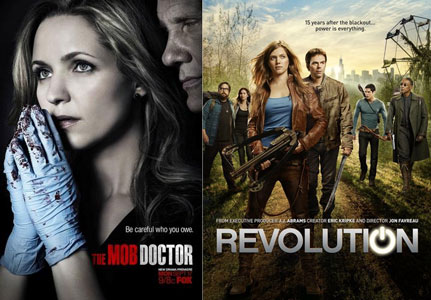 The Mob Doctor—Skip it (unless…)
You really enjoy shows that feature predictably strange medical diagnoses and a quirky, yet plucky female doctor who for some reason is way more intelligent than any other doctor on staff.
Even the show's title is a throwaway—they couldn't find anything more creative than simply stating what the show's premise is?  So, you can probably guess that this FOX series is about a doctor who becomes involved with the mob, and must make crucial life or death decisions while still maintaining her moral code.
The show's writing is dry and sometimes a tad ridiculous.  (Yes, the pilot included a doctor trying to explain 'outercourse' to a teenager.  Ick.) Read more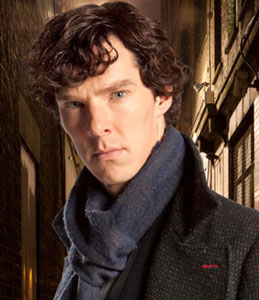 Benedict Cumberbatch has gained the attention of worldwide audiences in Oscar-nominated films such as War Horse and Tinker Tailor Soldier Spy. However, his most defining role, to date, can be argued to be that of "Sherlock Holmes" in the hit BBC series, Sherlock.
Cumberbatch chatted with TV Line about Sherlock, and his upcoming role in J.J. Abrams' Star Trek sequel.
Even though his characterization as "Sherlock Holmes" appears to be effortless, Cumberbatch explained that there is a great deal of preparation involved to create the iconic character. "I'm much slower than him. I have to rev up an engine that needs a lot of oil and concentration and focus." He went on to explain that even Sherlock's movement strays a long way from Cumberbatch's essence. "There's an elasticity to his movements[,] as well. He's ferociously expressive and I'm very still and content, so there [are] different mood swings and temperatures and tones to experiment with in any given situation. But I take my time. I'm very good at switching it on." Read more
The star of J.J. Abrams' latest small screen venture, Person Of Interest, doesn't deny he has what it takes to pull of those creepy and sinister roles he so often plays. Fifty-seven year old actor Michael Emerson, who portrays Harold Finch, one half of the unusual duo that prevent crimes before they happen, says that being cast in these type of roles "probably has to do with things I don't even know about or my impact on people — the quality of my voice or the look of my face or the way I carry myself."
The actor also added that the "simple answer is I'm able to give writers and directors whatever quality it is that they're looking for; I have access to that set of characteristics. It seems my TV career has been consistent in a way. I have almost always played a character that is a little unknowable, a little dangerous. They've all been serious and a little bit alarming. I'm happy to provide thrills and chills for viewers, it's fun."    Read more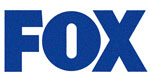 FOX has also released some previews of their upcoming fall slate. Obviously, the big one is going to be Terra Nova but I think the J.J. Abrams show, Alcatraz (featuring Lost alum Jorge Garcia) and New Girl (Zooey Deschanel) look good as well.
Check them out!
Harrison Ford plays the Tom Brokaw-esque character, Mike Pomeroy, in Morning Glory,
He talked to Moviefone about the film, working with Rachel McAdams and why he can't pick a favorite role.
Your character has a very antagonistic relationship with Rachel McAdams' in this movie. Was it fun playing against her?
The fun of it is playing with Rachel, not against her, even though the characters are contrived to be in opposition. The pleasure is working with somebody who has such a facility of comedy but yet is so emotionally available. She brings a kind of depth to the comedy that's rare, and in this case really necessary and appropriate. So I found it a real pleasure to work with her.
Why did you take the role in 'Morning Glory'?
They gave me hundreds and hundreds of dollars. No, I took the role because I hadn't had a chance to play a character like this and I thought it was going to be a really good movie. I admired Rachel. I admire Diane [Keaton] and I came to know [director] Roger Michell, who is terrific. I did [producer] J.J. Abrams' first movie with Mike Nichols 25 years ago and I just had the chance to work with some really good people on ambitious material.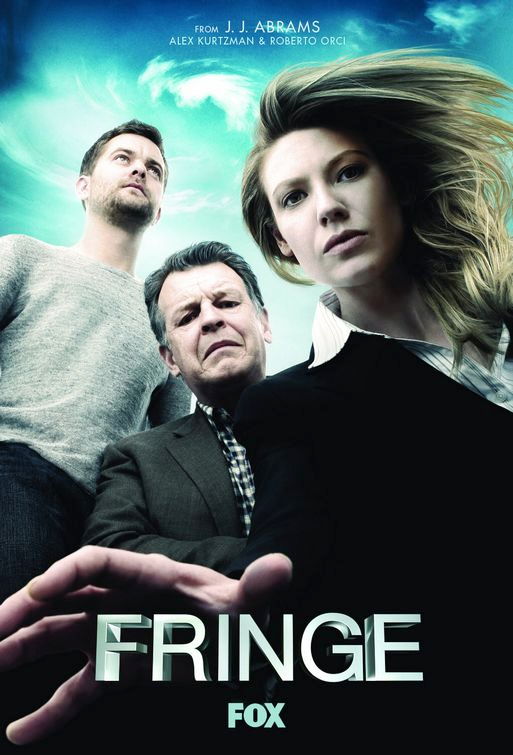 Perhaps the most highly hyped new series of the 2008-09 TV season, J.J.Abrams's newseries "Fringe," attracted only 9.1 million viewers in its premiere Tuesday night
Actor Michael Kelly admits he's been spoiled by working for Clint Eastwood on the Oscar-winning director's latest film, "Changeling."
"It makes going back to work on any other job really difficult — and I mean that," Kelly says.