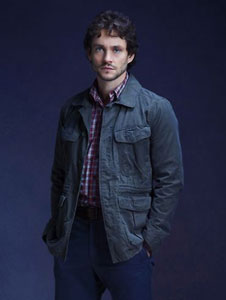 In case you were wondering, NBC's Hannibal is really good.
The show, from Bryan Fuller (Pushing Daisies), is based on characters from Thomas Harris's novels (Silence of the Lambs, Red Dragon) and gives it the prequel treatment. It tells the story of Will Graham (Hugh Dancy), a gifted criminal profiler who is on the hunt for a serial killer with the FBI. Graham's got a… unique way of thinking. That thinking gives him the ability to empathize with anyone – even psychopaths. But when the killer he's hunting is too twisted for even him, he enlists the help of Dr. Hannibal Lecter (Mads Mikkelsen), and the two form an unlikely partnership.
I saw Hugh Dancy when he was starring in Venus in Fur on Broadway and holy crap he was fantastic. He and Nina Arianda were on-stage for 90 minutes and they could have gone on for 90 more, that's how much I loved it. He's equally as good here as Will Graham. He's sedate and almost House-like in his portrayal and his version of the character absolutely works in this new world of Hannibal.
Dancy and Bryan Fuller held a conference call recently where they talked about the challenges of bringing Hannibal to TV, how Hugh deals with the dark subject matter, what led him to the role and the challenges of making the character his own.
Hannibal airs on Thursdays at 10pm on NBC Read more
Hugh Dancy most recently appeared in Our Idiot Brother directed by Jesse Peretz and Martha Marcy May Marlene, with both films receiving critical acclaim at 2011 Sundance Film Festival. In addition to his leading man role in Hysteria, in 2012 Dancy will voice the character of Marshall Mallow in the animated Dorothy of Oz.
Dancy's other film credits include: Adam, Confessions of a Shopaholic, The Jane Austen Book Club, Evening, Beyond The Gates, King Arthur, Ella Enchanted, The Sleeping Dictionary, Black Hawk Down and Young Blades.
On television, Dancy had a recurring role in The Big C starring Laura Linney, and has been seen in Tom Hooper's critically acclaimed series Elizabeth I opposite Helen Mirren and Jeremy Irons. Dancy received an Emmy® nomination for Outstanding Supporting Actor in a Miniseries or a Movie for his role as Earl of Essex, and the series received the 2007 Golden Globe® Award for Best Mini-Series or Motion Picture Made for Television and the Emmy® Award for Best Miniseries. Read more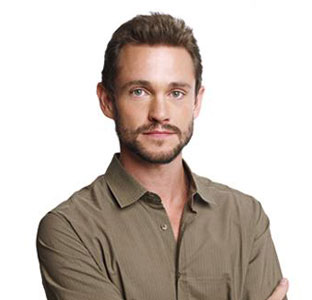 Hugh Dancy may not be an actor whose name is familiar to most, but he has appeared in movies (this year's Hysteria, Martha Marcy May Marlene, and Our Idiot Brother), television (The Big C), and New York theatre (Journey's End and Venus in Fur). 
One would imagine with all that experience that Dancy had wanted to get into acting from a very young age, but in an interview with Yahoo News Dancy concedes that he got his first role quite by accident, and he only got into acting because he was a troublemaker.
The teenage Dancy was forced into a local youth theatre program as "punishment" for his youthful rowdiness.  But he discovered he really enjoyed it, revealing, "A few months later, quite literally, I was walking down the street and this older kid at the school said, `Oh, you're going to be Ariel in my production of The Tempest next year.  I was cast on the street. It's never been so easy since."  Read more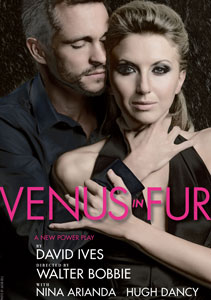 Venus in Fur opened at the Samuel J. Friedman Theatre on Tuesday and the reviews have been incredible.
The show, about a young actress who is determined to land the lead role in a playwrights new play, stars Nina Arianda and Hugh Dancy and is directed by Tony Award winner Walter Bobbie.
The New York Times Charles Isherwood called Arianda's performance a "must-see" and that her she "burns so brightly you can almost feel the heat on your face."
Check out the short clip from the show below. I can't wait to see this!
The show has a limited run and will close December 18th. Click here for tickets.
Read more
Hugh Dancy is currently in rehearsal for the Broadway première of Venus in Fur as playwright/director, Thomas, alongside Nina Arianda. The show, which closed off-Broadway two years ago, features only 2 characters and "it leaves me with nowhere to run," Dancy said.
When it's mentioned that Venus in Fur closed and is now re-opening in just a two-year span, Dancy responds, "Are you trying to make me tremble? You are always up against it, and not to get to precious, but it's a little bit remarkable that you produce anything. We're only one week into rehearsal, I'm sure we will cobble something together. Which is the worst pitch for a play ever. Yes, I do think we will be ready. Every time I've worked onstage,there's been no pressure to be ready at the stage I'm at now. You only have to be ready, you want everything to fall into place at the very last minute. If it happens earlier, it's wasted time."
"There's a part of it where you apply your experience with the play, but usually if a play is well-written it works in a unique way," he said. "It will reveal itself as you work on it and for me the best way is to sit back and wait for it. It will click into place, usually that happens. And there are big shifts once you get into dress rehearsal and you are running the thing through."    Read more
Martha Marcy May Marlene: A damaged woman haunted by painful memories and increasing paranoia struggles to reassimilate with her family after fleeing a cult. from trailers.apple.com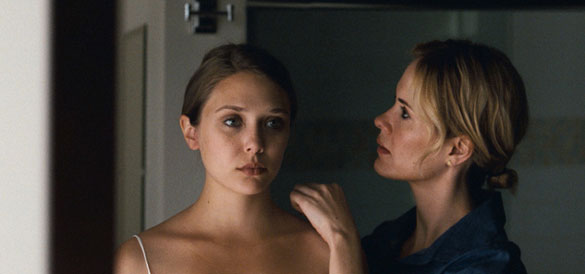 Director: Sean Durkin
Cast: Elizabeth Olsen, Christopher Abbott, Brady Corbet, Hugh Dancy, Maria Dizzia, Julia Garner, John Hawkes, Louisa Krause, Sarah Paulson
In Theaters: October 21st, 2011
Hugh Dancy is joining the cast of the upcoming Manhattan Theatre Club's Broadway premiere of David Ives' Venus in Fur.
Directed by Tony Winner Walter Bobbie, the show also stars Nina Arianda and will begin previews October 13th at MTC's Samuel Friedman Theatre.
Dancy made his Broadway debut in the Tony-winning revival of Journey's End. He followed that up with The Pride in 2009. He can be seen in the upcoming Our Idiot Brother and Martha Marcy May Marlene.
The press release is below. Read more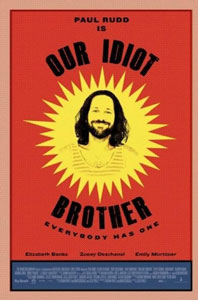 Our Idiot Brother: Ned Rochlin is a kindhearted and clueless man who gets himself thrown in jail for "sympathetically" offering some weed to a uniformed police officer. When he is released, his girlfriend kicks him out and forces him to live off the generosity of his three sisters and mother, whose stressful, ambitious lives are far from compatible with Ned's laid-back and sunny approach. The harder Ned tries to spread joy and love, the more trouble he causes.
Cast: Paul Rudd, Elizabeth Banks, Zooey Deschanel, Emily Mortimer, Rashida Jones, Hugh Dancy
Director:  Jesse Peretz
In Theaters: August 26, 2011