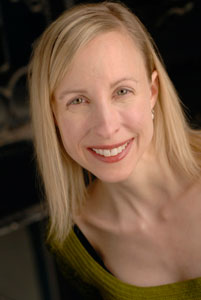 Written by Rhonda Musak
Inspired by James Devereaux' s the great acting blog *, it' s finally time to unfurl my wings and put my money where my mouth is and write about what I teach: acting technique. 
To assist me is my most recent acting project.  It was delivered to me as a bit of a challenge: step into two performances of a role in a new play with the bare minimum of rehearsal with the cast.  My uber challenge: to be 100% alive, free and fully present while doing so.
Having taught acting for 12 years and acting for even more years than that, I've developed a particular way I like to work.  This project, I knew, had several factors which would keep me from doing so: #1 When I was offered the role, the script was not yet finished; #2 a long-planned vacation fell within my preparation time; #3 I am greatly challenged by quick line memorization; #4 I had no idea how much actual rehearsal time I would have with the cast.
All of those factors contributed to my developing a plan of action that was backwards and inside-out from the way that I usually like to work.  I prefer to start with improv and space and relationship work, but in this plan those would come last. But first on my list was…waiting!  Yes, I needed to wait for the script to be completed.  Have I mentioned that the actors in the production were already very familiar with the script since they had been improving it for the past two months?  By the time I received the script, I had slightly less than four weeks to be ready for performance.   Read more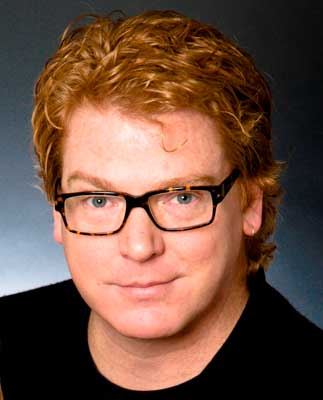 Written by Sean Pratt
Every actor is faced with the challenge of being as mentally and physically present as possible during their audition in order to show themselves at their best.
You want the Director and Producer to experience 100% of you. Your goal should be for them to experience you "firing on all pistons" during the short time you're there. Even if they decide not to hire you for their project, at least there won't be any mystery as to who you are and what you can do. To use a different analogy, your job is to stand at home plate and knock the ball out of the park…every time! But getting into, and maintaining, that state of physical and mental readiness, during the course of your day, is tricky. It's called, "Finding your sweet spot."
The Sweet Spot
For those of you who don't know the baseball term, "sweet spot" is the place on a bat where a ball is most effectively hit. Find the sweet spot and hitting a homerun is easy…at least that's what they say. You can use this phrase to describe those moments in your day when you're totally revved up and ready to go. It may take a bit of trial and error to figure out the things you might need to do in order to get to your "sweet spot" so here are some suggestions:   Read more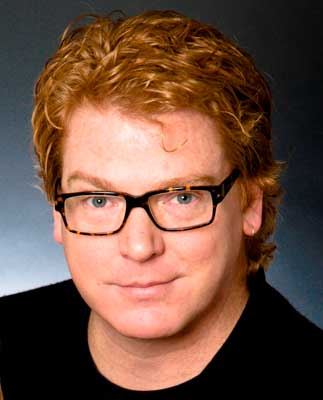 Written by Sean Pratt
Just because you're acting in a play doesn't mean you can just kick back and enjoy yourself.
You've made it through technical rehearsals, the show has opened and now the next several weeks will be about working at your day job and performing during the evenings and weekends…or so you might think. But really, this is the time when you should be doing three important things; promoting this current production to the people in your network, using this play as an entrée to meeting new people in the Biz and finally, using the free time you have to research future work. They're all important and the time to do them is during the run of that show!
Extra! Extra! Read all About It!
Hopefully, before Opening Night arrived, you were sketching out ideas for how you wanted to promote this show and your part in it. Both the information and its presentation are important here, so don't just send out a notice that you're in the show…add some sparkle to it by being creative. Also, you have multiple ways of reaching your targeted groups.  Read more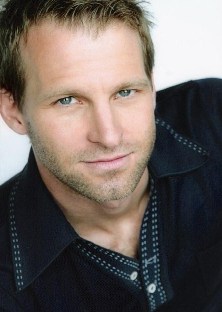 Written by Anthony Meindl

"The grass is greener syndrome."
If you suffer from it, it's yet another way of postponing your life. Putting the things you desire on the back burner. When we covet another person's journey, we think if only we had what they had our life would be more fun. Or more exciting. Or more magical.
Your life already is magical.
We're just not awake to it, so it feels as if we're moving around in a monochromatic haze while everyone else seems to be living in Technicolor.
That's the illusion.
The truth is that your grass is very green. It's lush and tropical and exotic and fertile and full of possibilities. But it requires you to fully embrace it. All of it. Even the stuff you don't like, because actually, that's the stuff that becomes the catalyst for change.
That stuff is your grass's fertilizer. It's the essential stuff needed for your growth and expansion. And it holds the potential to unlock the doors you've shut to the things you're seeking:  your joy, your passion, your peace of mind, your self-acceptance.  Read more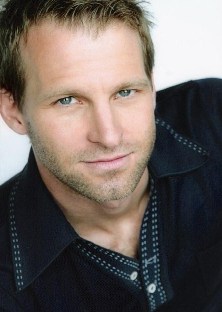 Written by Anthony Meindl

A Leopard Can't Change His Spots, But You Can.
How?
Commitment.
You don't get what you wish for in life. You get what you believe. And sometimes, our beliefs need a little bit of encouragement. For example, you believe you can do something (write a play, audition for a show, ask someone out on a date) but you also have doubts. You fast-forward to the end results and start worrying. Or you focus on what someone else will say or how they might react. Or you come up with excuses why it won't work.
But when we finally commit, we discover that those projected fears rarely occur. The miraculous act of commitment ushers in the discovery of things that weren't available to us had we not committed.
Commitment to something is both causal – you cause something to happen that ordinarily wouldn't; and it also creates the end result or the effect. You end up experiencing the effects of stepping into something and making a commitment. Read more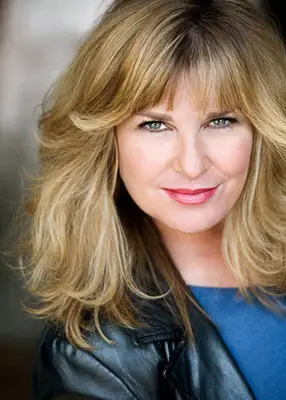 Written by Amy Lyndon

Did you know that we live in a time where technology has almost rendered us unreachable? How do I know this? Well, try filling in for the people that work at The Lyndon Technique! Every time I take over the jobs of my associates – Michelle, Valerie and Justin – and call clients or potential clients back, it becomes an utter frustrating event.  And I thought calling the DMV was bad.
Are you reachable? Can you be found? Do you really think that an industry professional will stay interested if they have to track you down? How many job opportunities have you lost because you're hard to reach? The problem with that question is that you have no idea. It's hard enough to get opportunities in this business. Imagine if it was your agent, manager, producer, director or someone calling to book you.
I thought I'd compile a list of my eye opening experience when trying to call:
Mailbox full, sitting on hold listening to rap music, difficult to understand outgoing message, a wacky or 'too cool for school' outgoing message, a return call that's garbled because of a bad connection, no message service, answering the call like you just got out of bed or are hung over, a child or someone in the house answering your phone and you're nowhere to be found, a disconnected number with no forwarding number and a phone that picks up and then goes dead. I'm sure I've missed a couple, but you get the picture. Read more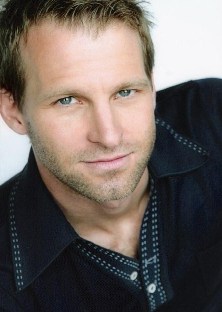 Written by Anthony Meindl

Ever notice that once you really start committing to something, it almost seems as if everything in the universe is conspiring against you to make that thing happen?
Eeeeeeek!
But a lot of times, people stop. They give up.  They see it as a "sign" that it's not the right time. Or it's not supposed to happen. Or that they should try something else. Or that if this is what they really were supposed to be doing, it'd be easier.
But what if it were just the opposite? By passionately committing to something with extraordinary action, you usher into motion a whole cause-and-effect universe that puts things into play that actually aid and assist you on your journey if you're brave enough to continue pushing through to the end. But you have to stay the course.
The things that happen to us in life aren't meant to stop us. Some people think they're meant to test our resolve. To test just how committed we truly are. Maybe.
Read more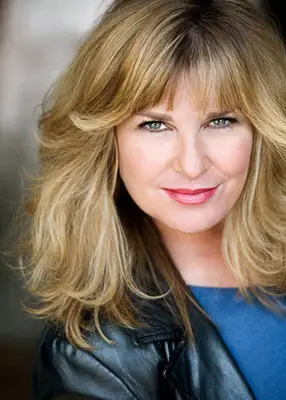 Written by Amy Lyndon
Actors take meetings; it's just a part of what we do. Whether it's meeting an agent or manager, auditioning for producers, or just networking at a bar, you're out there connecting with people and talking about your career. And, of course, the infamous question always arises:  "Tell me a little bit about yourself?"
This Is In The Order Of Importance:
Interesting Fact or Story – Actors are storytellers, and the people we're meeting are usually people who hire those that tell the best story possible. Imagine your interviewer as a 5-yr-old who needs to be entertained and the goal is to tell an interesting and funny story that also relates to your castability to let the buyer know how much money they can make on you. For example, I play a gentle nerd a lot, and so one story I use is how as a kid I would ask my parents to buy me Star Wars toys, but you see, I would never take them out of the box. So even at 8 I thought of myself as a collector! What a cute little successful nerd! Get it? Or you might tell them an interesting story about your parents and that they're missionaries who work for the Red Cross. You've got to have a hook so that they remember you distinctly.
Read more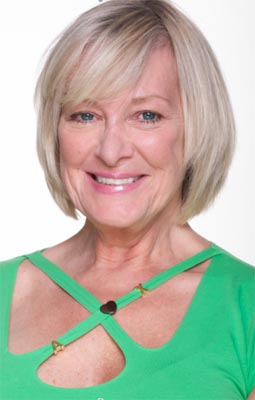 Written by Gywn Gilliss
WHEN IS THE BEST TIME TO GO TO LA?
When you're ready. Ready to work in Prime time TV and committed to mastering the skills needed (Cold Copy Technique especially), getting the representation that is essential and spending at least 2-3 years to making that happen.  5 is more realistic. The pay off? Ten times (probably more) the income than working in NY and hundreds of times more than working JUST in theater. Most importantly you've positioned yourself for a major A list film career.
Once established in TV and Film, you can come back and STAR on Broadway – it's called the "Backdoor strategy" – as carried out by Bebe Neuwirth, Jeremy Pivens, Ed Harris, Julia Roberts and numerous "names." ALL doors are opened once you're established – easier than standing in line at 5 AM for an EPA-Equity open call to get an understudy role.
Many TV actors bounce up very easily to film work. You could also just stay in a lateral career working in TV – going from one show to another as an established "name." But either way you are farther ahead than struggling in NY to get fewer available roles from less series. There are 15+ or so prime time series in NY and about 120 in LA.  So, if you can book some hefty roles in Prime Time, make a $6 or 7 figure income in a few short years and have the option to work anywhere in any media – that's not bad. At least, that's the template.  But you need to do it right.
Read more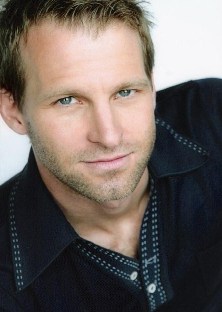 Written by Anthony Meindl

EVERYTHING you want is in the Unknown. In the wilderness. In the void.
Outside your comfort zone.
We're not taught the physics of creativity so we listen to the pseudo-self (our Ego) — which tells us that the unknown is a scary and unsafe place to be. And it tries to prevent us from going there.
But a deeper part of us craves the unknown, desires it. The adventurer, the seeker in you – knows that all expansion in life, all discoveries, all creative victories have only occurred by stepping into that which is unknown.
Look at your own life. Anything that you've accomplished that has been meaningful or significant or fulfilling has required that you first step into that which is unfamiliar.
You had to take the leap.
But because our minds tells us things like "You're going to get hurt."
"Don't be stupid." "You can never do that." "You're crazy!" "Who are you to try that?" – and on and on –  it feels almost counter-intuitive to step into the void.
Read more